Denmark is an incredible country that combines precious history and modern life. Go to Aalborg, Denmark's cultural center, and enjoy some artistic pleasures such as theatres, operas, and even carnivals. The Aalborg Carnival is the largest event in Scandinavia. Also, have a look at the Aalborghus Castle and Budolfi Church which are part of Denmark's royal and Viking past. Start planning your trip to Denmark but first review the entry guidelines.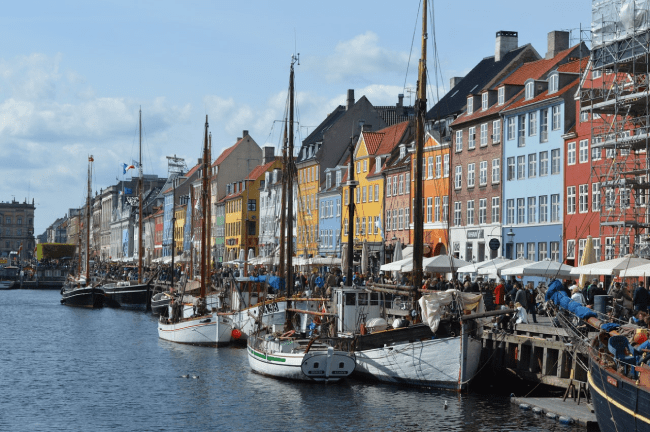 International travelers with a plan to visit Denmark will soon need to obtain the new electronic form, ETIAS. This document is mandatory for countries that are exempt from the Schengen visa which is the case of Ukraine.
Don't worry because iVisa.com is always a step ahead and the ETIAS application can be done through the iVisa.com platform. Go ahead and try a fast, simple, and trustable service with iVisa.com.
Get more information about Denmark ETIAS in the following FAQs.
Frequently Asked Questions (FAQs)
What is ETIAS?
ETIAS is the European Travel Information and Authorization System. This new electronic system created by the European Union is required for non-EU visitors. Visa-free countries to the Schengen zone will be required to present an ETIAS, for this reason, citizens of Ukraine need to acquire an ETIAS.
The European Union expects to use ETIAS as a tool to increase safety standards in the European borders. The travelers' information will be used to better manage incoming visitors.
Start the application with iVisa.com today!
Is ETIAS complementary to a visa?
No, ETIAS and visas are two separate procedures. The visa process is harder, with appointments at the Danish embassy, long paper forms, and waiting periods that could last months. During the ETIAS application, you need to complete an electronic form, submit the required documents and then you will receive the ETIAS in your email inbox.
ETIAS is only mandatory for countries that are exempt from a Schengen visa, which is the case of Ukraine. Citizens of Ukraine need to get an ETIAS. On the contrary, citizens of countries that require a Schengen visa, don't need an ETIAS upon arrival.
Continue planning your trip to Denmark and apply today!
Can I travel to other European countries with the Denmark ETIAS?
The ETIAS is not exclusive to Denmark. The authorization document is valid for the 26 European countries in the Schengen area. Remember that not all European countries are part of the Schengen agreement, therefore, make a research before planning your itinerary. Use the iVisa.com Visa Checker to check if you only need an ETIAS.
You can always contact the iVisa.com support team for any specific questions.
How long is Denmark ETIAS valid for?
The Denmark ETIAS is valid for up to 90 days in the Schengen zone. The document can be used for up to 3 consecutive years.
Apply now and visit Denmark soon!
What information is requested?
Complete the online form with personal information about name, birthplace, nationality, phone number, among others. The application could have questions about criminal background, health history, and previous trips to specific countries.
Requirements:
Passport scan that should show your photo and personal information.
A valid email address.
Payment methods, you can pay with a Paypal account or use a credit/debit card. iVisa.com's fee is minimum for the ETIAS service.
What are the processing times?
According to your needs, choose one of the following:
Standard alternative, the regular service for a moderate waiting period.
Rush alternative, iVisa.com will rapidly check your requirement.
Super rush alternative, your trip is very soon and you can't wait.
Ready to start? Get your ETIAS here.
What is the Denmark ETIAS process?
The process is simple and you only follow the next steps:
Answer the questions in the online form with your information and pick a processing time option (Standard, Rush, or Super Rush).
Review the information and fill in any blank spots. Then pay with a credit/debit card or with a Paypal account.
Upload your passport scan and apply!
Go here and start the Denmark ETIAS.
How will I get the Denmark ETIAS?
iVisa.com will send you an email with the Denmark ETIAS. When you are completing the application make sure your email address is valid so you don't have any issues receiving the ETIAS. Show the ETIAS to the European border control so you can have a smooth entry to Denmark.
How secure is it to get ETIAS with iVisa.com?
It's 100% secure. iVisa.com has been very successful in managing plenty of travel documentation from visitors around the world. Review customers' comments for more information about iVisa.com's services.
I have some more inquiries, where can I get more information?
Reach out to our support agents who are more than willing to help you. You can also write to help@ivisa.com for answers to any questions.
Continue exploring iVisa.com main page to learn more about travel requirements.
Apply and start your journey with iVisa.com!