In 1995, the Schengen area was launched. The Schengen Area is a cluster of Europe's 26 different countries that permit travelers to move freely between their countries without having to pay for separate visa fees for each country.
Situated 30 kilometers west of Denmark's present capital, Copenhagen, is one of the nation's initial capitals, Roskilde. Perhaps the most established city, it is the place where numerous rulers had their prominence over Denmark. Their illustrious burial chambers can be found at the twelfth-century Roskilde Cathedral, the primary block Gothic basilica in Scandinavia. Another key fascination is the Viking Ship Museum, which contains the remaining parts of five Viking ships that were sunk to shield Roskilde from ocean intruders. Different sights that you should see incorporate the imperial royal residence, presently a workmanship display, and the Roskilde Jars, three mammoth jars that honor the city's 1,000th commemoration.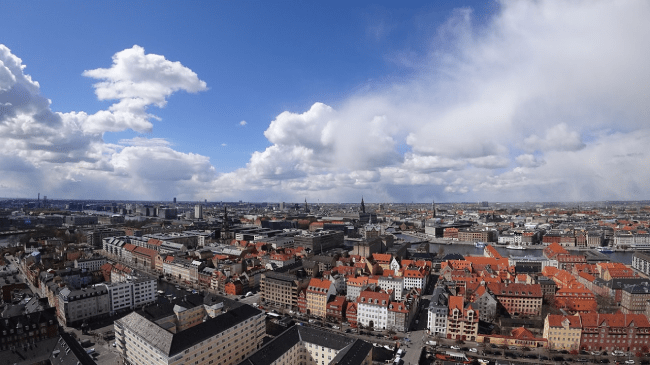 To experience this place and much more of Denmark's beauty you will need to apply for a Denmark Schengen Visa. iVisa.com is here to make your process of application, smoother, faster, and simpler.
Read about the commonly asked questions for the Denmark Schengen Visa for citizens of Dominican Republic. This will clarify the majority of your doubts.
Frequently Asked Questions
IF MY PASSPORT IS FROM THE DOMINICAN REPUBLIC WILL I REQUIRE A DENMARK SCHENGEN VISA?
Every Citizen of the Dominican Republic, including children under the age of 18, needs a Schengen visa to visit Denmark or any of the other Schengen countries regardless of their travel purposes. If you want to get a Schengen Visa start by applying here.
WHAT ESSENTIALS WILL THE DENMARK SCHENGEN VISA APPLICATION REQUIRE ME TO SUBMIT?
When you do your Schengen Visa Application with us to visit Denmark we will ask you for three specific things:
Your valid passport: Send us a scan of your non-expired passport so we can have your detailed contact information.
Your Email account: Give us an email address that you actually can check because that's where your documentation will arrive.
Your preferred payment method: You may use a credit or debit card to pay for our services or if you prefer we also take PayPal.
WHAT'S THE PROCESS OF APPLYING THROUGH IVISA.COM LIKE?
Our platform uses a simple no-fuss and smooth method. It will only take you 3 steps for the Denmark Schengen Visa for citizens of Dominican Republic, which can be completed in under 20 minutes.
Step One: Star your form inputting your information as requested.
Step Two: Check everything twice and send what we request from you.
Step Three: Proceed to pay and wait for us to do our part. We will email you when everything is ready.
WHAT ARE THE COSTS OF APPLYING AND TIMES OF PROCESSING LIKE?
It is completely up to you and your preferences! At iVisa.com we tailor our options to your needs. Pay with three of our processing methods depending on how fast you want your documents to be ready.
Standard: On our standard processing time you will get your documents for the lowest price.
Rush: Meet us halfway, you pay a little bit more and we speed it up for you.
Super Rush: We do everything as fast as we can. It might be our priciest option but it is also the fastest.
HOW MANY TIMES WILL I BE ABLE TO ENTER DENMARK WITH A SCHENGEN VISA?
This depends on the type of visa you get. In some cases, the Denmark Schengen Visas for citizens of the Dominican Republic can be single entry, some of them are multiple entry. However, you can transit freely through the countries of the Schengen area no matter which type you get. We understand this is a bit confusing sometimes so if you need more clarification you can talk to our customer service team.
HOW SAFE IS IVISA.COM TO USE?
Very safe! Not only do we have a top-notch secured platform, but we also have a team of experts handling everything! It might not sound like we are bragging (we might be) coming from us, so we let our customer's reviews talk for us.
CAN I TALK TO SOMEONE ABOUT MY APPLICATION?
There is always someone here to help you out! Reach out to the customer service team or if you are shy about talking to someone but still have more questions take a peek at our blog for more information.
So, what are you waiting for the Denmark Schengen Visa for citizens of Dominican Republic? Get started, right here, right now!