Like many other countries in Europe, Denmark also has a monarchy. The Danish royal family has been in the country for over 1000 years and is very loved. Even if you are not obsessed with royal history you must visit the Amalienborg Palace in Copenhagen, a gorgeous complex in Denmark. If you start planning a trip to Denmark make sure to know the latest news about the entry requirements.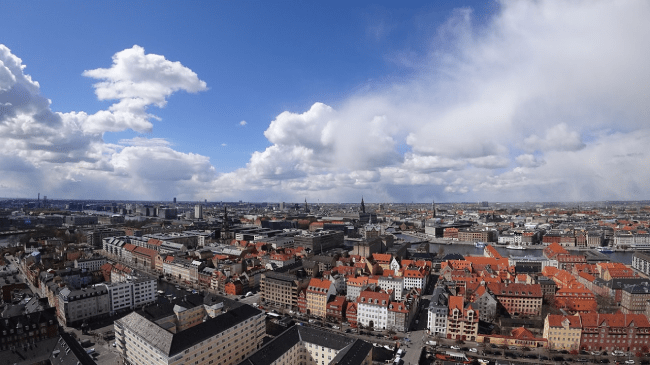 International travelers that would like to visit Denmark need to check if they need an ETIAS, the new mandatory form to enter Denmark. The European Union has established the ETIAS due to safety concerns and hopes the system will be available in 2022.
Although the process is still in the works, iVisa.com is already providing the latest information about Denmark ETIAS. Enjoy a fast, simple, and reliable service with iVisa.com.
Continue reading more about Denmark ETIAS.
Frequently Asked Questions (FAQs)
What is an ETIAS?
ETIAS is the acronym for European Travel Information and Authorization System. This electronic system will allow access to the Schengen zone, including Denmark. The application will be 100% online and you will only need a WIFI connection and a few minutes to complete it.
ETIAS's main purpose is to gather non-EU travelers' details so the EU can use it to intercept possible threats to the European continent. The EU immigration hopes to decrease crime rates, irregular immigration, and terrorism with this new system.
What countries could apply for the Denmark ETIAS?
The Denmark ETIAS is mandatory for countries that are currently exempt from a Schengen visa. There are over 60 countries that don't require a visa to enter the Schengen area, therefore, they will need to acquire an ETIAS before traveling to Europe.
You can always use the iVisa.com Visa Checker to confirm if your nationality needs a Schengen visa or an ETIAS. This is very important because both documents have completely different processes.
Is Denmark ETIAS valid for the Schengen zone?
Yes, the Denmark ETIAS can be used in the 26 countries in the Schengen zone. ETIAS is not exclusive to Denmark.
In case you have doubts about which countries they are, reach out to our customer service team for specific details.
Is Denmark ETIAS valid for multiple trips?
Once you obtain the Denmark ETIAS you can travel to Denmark or any Schengen country as many times as you want. Still, remember the following limits:
The ETIAS authorization lasts 3 years.
During your trip, you can stay up to 90 days.
Denmark is waiting for you! Continue learning about ETIAS.
What is the required information for ETIAS?
The required information is related to personal details such as name, address, passport number and nationality, etc. The form could also request information about your past trips to war zones, criminal records, health conditions, and anything that could be related to safety issues. Have the following as well:
A passport scan with a clear view of your details and picture.
A valid email address.
Payment alternatives, with iVisa.com you can use a Paypal account or pay with credit/debit card.
What is the cost of the Denmark ETIAS?
The European Union is putting great efforts to make ETIAS accessible, therefore, the price will be very cheap. iVisa.com will charge you a minimum fee to process the ETIAS.
What are the processing times?
iVisa.com manages three processing times for Denmark ETIAS or any other travel requirement:
Standard option, an average waiting period.
Rush option, the iVisa.com team will work faster in the ETIAS application.
Super rush option, your trip is very soon and you can't wait.
Which are the steps for the Denmark ETIAS?
There are only 3 steps to complete the Denmark ETIAS:
Answer the questions in the electronic form with your personal information. Choose a processing time (Standard, Rush, or Super Rush).
Double-check the information and determine how you will pay, use a credit/debit card or a Paypal account.
Attach the scan of your passport.
After these steps, you will obtain your ETIAS!
What will I receive in my email inbox?
You will receive the Denmark ETIAS document from iVisa.com. Keep this email close to your when entering Denmark so you can show it to airport officers. Although the ETIAS will be linked to your passport, it's always recommended to have the document upon arrival.
I have children in my group, do they also need an ETIAS?
Yes, everyone entering Denmark who is exempt from a Schengen visa needs to have a ETIAS regardless of age. Be prepared to fill out the application for every child in your travel group.
How safe is iVisa.com?
Very safe! iVisa.com constantly works, updating systems and platforms so all the travelers' information is safely kept. As well, customers continue to choose iVisa.com as the best option to obtain travel documents, check the customers' opinions to know more.
Who should I contact for further info?
Connect with iVisa.com support team for any questions you may have. We are here to help you with everything you need.
Apply with iVisa.com and continue planning your Europe trip!