Denmark is a beautiful country to start your European journey in. You must visit Aarhus, the second-largest city in Denmark, where you will find Viking remains plus a lively music scene. Also, make a stop at Aarhus Cathedral which dates back to the 13th century. Keep exploring Denmark, the Vikings land, but be aware of the new entry requirements.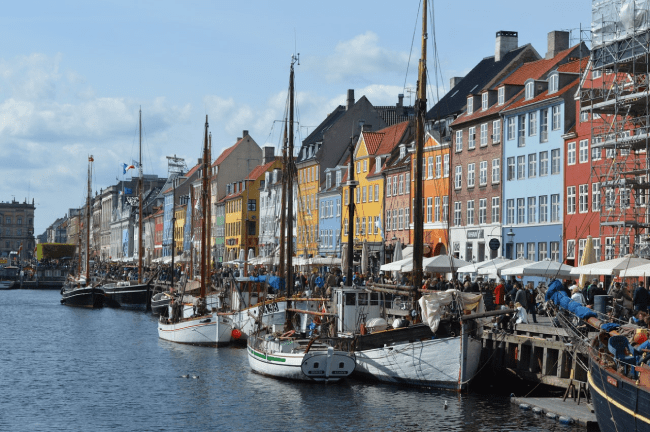 There are new entry requirements not only to Denmark but to the Schengen area. Non-EU visitors will have to comply with a new document known as ETIAS. The ETIAS is an online form requested to citizens who are exempt from a Schengen visa, as the case of Vanuatu citizens.
iVisa.com can help you with this process, explore more about ETIAS with iVisa.com here. Enjoy a fast, simple, and trustable service.
Find out more about Denmark ETIAS in the next FAQs.
Frequently Asked Questions (FAQs)
What does ETIAS mean?
ETIAS means European Travel Information and Authorization System and this 100% online form will only take you a few minutes to complete. Over 60 countries around the world are currently exempt from a Schengen visa, which means they will be required an ETIAS. One of these countries in Vanuatu, for this reason, citizens of Vanuatu need an ETIAS before traveling to Denmark.
[Apply] for your Denmark ETIAS with iVisa.com!
Are ETIAS and a visa the same thing?
No, ETIAS and visas are two different processes. Visas have an extensive route, from lots of paperwork to appointments at the embassy. The process could take up to months. ETIAS is simple, you just need WIFI access to complete an easy form done completely online.
Explore more about Denmark ETIAS.
Is ETIAS required for each European country?
No, the ETIAS is an authorization for all the Schengen zone. 26 countries in Europe are part of the Schengen agreement. You don't need to make an individual ETIAS process for each of those countries.
Verify with the iVisa.com's Visa Checker in case you are unsure which European countries are Schengen and demand an ETIAS.
Get your Denmark ETIAS and travel to Europe!
How long is the Denmark ETIAS valid?
The Denmark ETIAS is valid for 3 consecutive years since the issued date. You can stay up to 90 days in Denmark or any other Schengen country with the ETIAS document.
Denmark is ready for you, check the application here!
What info do I need?
You need information about personal details such as name, birthplace, nationality, etc. As well, you might find questions about medical history, previous trips to war zones, and criminal records among others. Remember that all your information will be cross-checked with other international databases.
Have these items ready:
The scan of your passport.
A valid email address to receive the ETIAS document.
Payment options, iVisa.com charges a small fee for the service which can be paid with a Paypal account or a credit/debit card.
Not sure if you have the correct info? Reach out to our incredible support team.
What are the procedure times?
iVisa.com knows time and budget are important for any travel document, so check these options for ETIAS:
Standard service, an average waiting period to obtain the ETIAS document.
Rush service, a quicker alternative in case you are in a hurry.
Super Rush service, for the highest price you get the ETIAS in record time!
What steps do I need to follow?
First, complete the questions in the electronic form and select a processing time (Standard, Rush, or Super Rush).
Second, review the answers and correct any mistakes. Use a credit/debit card or Paypal for payment.
Third, attach the documents required.
Connect with iVisa.com support agents in case you have some questions.
How will I receive the ETIAS?
iVisa.com will send the ETIAS to the email address in your application. For this reason, make sure you are providing a valid email address. When you receive the ETIAS in your email inbox, we recommend printing it or saving it in an electronic device so you can show it upon arrival.
Do children need a Denmark ETIAS?
Every person entering a Schengen country with a visa exemption needs an ETIAS. This rule includes children therefore, you will need to get an ETIAS for every person in your travel group regardless of age.
How safe is ETIAS with iVisa.com?
The ETIAS process is super secure with iVisa.com. Check what our customers have to say about iVisa.com here. We can assure our procedures have the highest security standards.
How can I get more info?
We have a full customer service team that is available 24/7. Also, keep exploring iVisa.com main page for further services.
Apply and get your ETIAS!