Visa Policy for Dominica
The Dominica visa policy details a flexible program in terms of visits to Dominica. The visa policy specifies which countries can enter Dominica without the need for a visa and which ones must acquire a visa before the trip.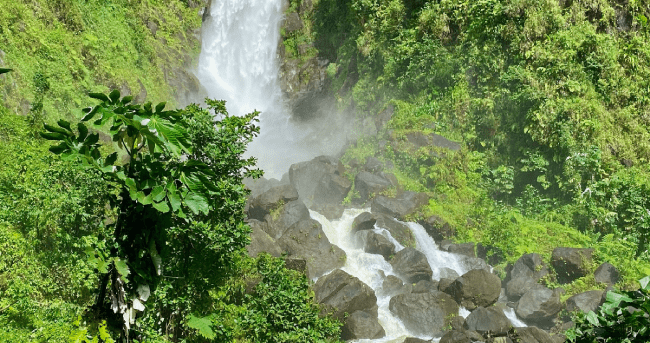 Dominica is a member of the Commonwealth of Nations, which means that countries within this group have freedom of movement with certain guidelines. Currently, you can find 54 countries in the Commonwealth. Other countries can enter Dominica as long as travelers don't exceed 6 months. These countries are some EU states and the United States of America.
Another group of countries has free access if they don't stay longer than three months. This group includes some South and Central American countries, more EU states, and China. In this case, you only need to have a valid passport for a smooth entry.
Any other traveler that arrives in Dominica and shows that won't be staying for more than 21 days can also have free access to Dominica. In this case, the return ticket is key for entry approval. Besides, the immigration officer must be sure you won't stay over your stay. Make sure to provide a valid passport in this case.
According to the Dominica visa policy, only two countries must apply for a visa to enter Dominica, the Dominican Republic, and Haiti. We recommend checking the website of the Dominica embassy or consulate to confirm what are the requirements and procedures in this case.
Let's keep explaining the Dominica visa policy in the following lines so you can have an incredible trip to Dominica.
Tourist Visa Policy for Dominica
As you can see, Dominica allows most nationalities free entry to the country as long as they comply with the stated period of stay. All these travelers are allowed to enter for tourism reasons.
If you come from the Dominican Republic or Hati, it's necessary to apply for a visa to enter for tourism reasons. Although the process is simple, you will need to have an appointment at the nearest Dominica embassy or consulate to solve it.
In order to enter Dominica, you must have at least a valid passport, a valid return ticket, sufficient funds for your whole stay, and a local address.
Learn more details of the Dominica visa policy with us.
Tourist Visa for Dominica
The Dominica visa policy confirms that nationals from the Dominican Republic and Haiti must apply for a visa if they intend to visit Dominica soon. This visa is also known as a visitor visa. The requirements are the following:
Fill out the visa application form with personal and trip details.
Valid passport.
Two passport photos.
Letter of Invitation
Bank statements showing your funds for the trip. These details can be yours or from your sponsor.
Employment contract or proof of self-employment.
Application fee of USD 82.
Any supporting document that isn't in English must be translated. An official translator must do the task.
The only two countries that must apply for the visitor visa are:
Once you have your visa, you need to acquire the Health Questionnaire. As the covid pandemic continues to be a health hazard in most countries, Dominica authorities have chosen to register health details from incoming visitors with this mandatory document.
As most travelers don't need a visa to enter Dominica, we will focus on other documents that are necessary for your entry, like the Health Questionnaire. You must complete this form at least 72 hours before you enter Dominica.
In order to complete the Health Questionnaire, you need to take a covid test within 3 days before your entry to Dominica. Your negative test results should be uploaded to the application form. Upon arrival to Dominica, you will be subject to medical controls and a possible quarantine of 7 or 14 days depending on your country of origin. The Dominica health authorities can mandate any actions to prevent the covid spread. Therefore, you must comply with anything said by the Dominica airport officers.
On the other hand, if you have been vaccinated against covid, you will have the freedom to enter and leave Dominica without any issues. The Dominica visa policy has all the information about the recent health protocols in Dominica.
Other Visa Information for Dominica
The Dominica visa policy offers more alternatives for visitors in case you want to extend your stay and live in Dominica. You can apply for an extension of your stay. You will need these requirements:
Interview with Inspector-in-Charge of Immigration in person
Valid passport.
Valid return ticket
Funds for the stay extension.
A local address
According to your nationality and extension of your stay, you need to pay a specific fee.
Dominica is such an incredible destination that most travelers decide to extend their stay.
Also, you can apply for a Certificate of Identity, a temporary travel document for visitors who have lost their passports in Dominica. In this case, you will need to do the following:
Purchase the stamp for USD 20.
Passport photo.
Some ID, such as a driver's license, birth certificate, or immigration records.
All you need to know about the Dominica visa policy is available with us. Start planning your trip to Dominica now. As you can see, you have plenty of alternatives if you want to stay in Dominica or stay for longer periods. Also, immigration authorities provide all the alternatives in case you lose your travel documentation.