Dominica is one of the smallest countries globally, and it is an island located in the Caribbean, making it the best paradise that most people would like to go to. There are beautiful beaches where you can get suntanned and some natural parks that many tourists have not explored. This is why Dominica is an excellent option for those who want to experience ecotourism. The best part is the fact that you can discover the country from east to west.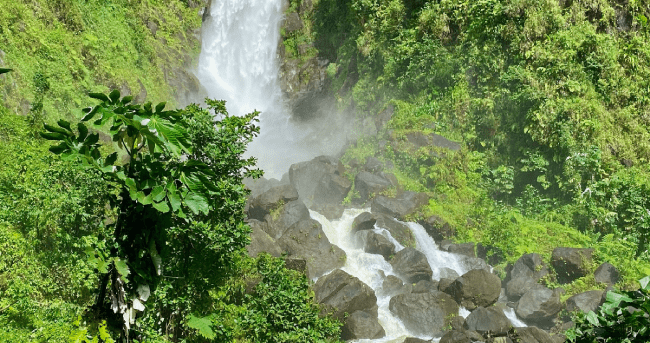 If you plan to go to Dominica soon, you will have to know the restrictions required to reduce the COVID-19 contagion cases. The Dominican government has announced that all travelers coming from abroad will have to present a Health Questionnaire in which you have to declare your health status. That includes American citizens. You will also have to show a PCR COVID-19 to check if you have the virus or not, and it will be attached to the Dominica Health Questionnaire.
You can obtain this document online by yourself, but it might be complicated to fill since there are some problematic fields that not many people know how to answer. That means that you might need someone professional that can help you with the process. This is why we recommend you use iVisa.com since we have the best professional team that will take care of your information while you wait comfortably at your sofa.
If you want to learn more about this new document that will be required in the amid of the COVID-19 outbreak and how you can save time and effort while using iVisa.com, then we suggest you read this article carefully.
Frequently Asked Questions
What is the Dominica Health Questionnaire?
It is a document that has been implemented by Dominica to prevent a new outbreak coming from tourists. It will be a requirement not only for citizens of the United States but also for anyone else coming from the outside. This paper will help the government better identify all visitors and get in touch with them in case of a possible contagious.
In this case, we recommend you to use iVisa.com since we have the best professional crew that will take care of your information without hesitation.
All you will have to do if you choose iVisa.com is to fill a short version that we have prepared, and we do the rest for you.
Keep in mind that this documentation won't exempt you from a week quarantine. You will be saving time and effort without any problem by using our services.
Do I need a COVID-19 vaccine or vaccination certificate to enter Dominica?
No, it is not necessary. As of today, COVID vaccination passports or certificates are not mandatory to enter Dominica. Now if you are a Covid vaccine certificate holder, you won't need to follow a quarantine.
Approved vaccines are Pfizer, AstraZeneca, Moderna, Janssen, Sinopharm and Sinovac. You are considered vaccinated if all doses of a vaccine against SARS-Cov-2 have been administered for at least two weeks before traveling.
Do I have to take the PCR COVID-19 test to visit Dominica from the USA?
COVID test prior to arrival: PCR within 72 hours.
COVID test after arrival: All travelers must undergo antigen testing on arrival.
Do I have to quarantine once I arrive in Dominica?
Quarantine requirements: 5 days in a pre-booked Safe in Nature certified property.
Quarantine testing: PCR on day 5 to end quarantine.
Quarantine exemptions: Fully vaccinated travelers who receive a negative result from the antigen test on arrival do not need to quarantine.
How many times can I use the Health Questionnaire to enter Dominica?
As soon as you receive your Dominica Health Questionnaire, you will only have to use it for One Single Entry. If you plan to visit the country more than once, you will need another Health Questionnaire.
What are the processing times and fees for the Health Declaration to Dominica?
iVisa.com has prepared three different options for you to choose from, depending on your needs. These options are:
Standard Processing Option: It has an average waiting time of

24 hours

, and it costs

USD 20.00

.
Rush Processing Option: You will have to wait only

8 hours

, which costs

USD 35.00

.
Super Rush Processing Option: It is the fastest option you can choose because you wait

4 hours

, but you pay

USD 60.00

.
What are the steps that I have to follow if I use iVisa.com?
You won't have to worry about those long and complicated steps if you use iVisa.com since all you will have to do complete the application form where you declare information about your trip, and yourself. Then proceed with the payment and wait for it. You will receive your documentation at your email address, so make sure you have spelled it correctly.
How long is the Dominica Health Questionnaire valid for?
It will have a validity of 30 days after arrival from the day you receive it in your email address.
Is it safe to use iVisa.com for this process?
It is pretty safe! iVisa.com reckons with a secure platform that protects your information from any possible leak of information to third-parties. Besides, our reviews demonstrate that we bring the best service possible.
How can I get in touch with you?
You can contact us whenever you want, or you can send us an email to help@ivisa.com, where our agents are willing to help you with anything you want.
Let iVisa.com be part of your trip.