Having a negative Covid-19 test is essential to visit the Dominican Republic right now. So if you feel like you've been bitten by the travel bug after spending too many weekends sitting in your apartment during lockdown, at iVisa.com we are pleased to inform you that the Dominican Republic has now opened its doors to flights that transport hundreds of eager tourists to this fabulous destination.
Dominican Republic has a required Health declaration document called the e-ticket, and at iVisa.com we have a seamless process to assist you in getting this document.
iVisa.com is the ideal travel company to prepare you with everything you need to embark on the trip of a lifetime to this stunning island location. Honeymooners are often the first to book these lovely islands. If a wedding is not in the cards, surely it is time to treat yourself.
The world is not the same this year, for obvious reasons, but that doesn't mean you can't relax and enjoy yourself. Following health and safety guidelines is a vital task when you are abroad, so check out this informative article for answers to all your urgent Do I need a covid test for Dominican Republic? questions.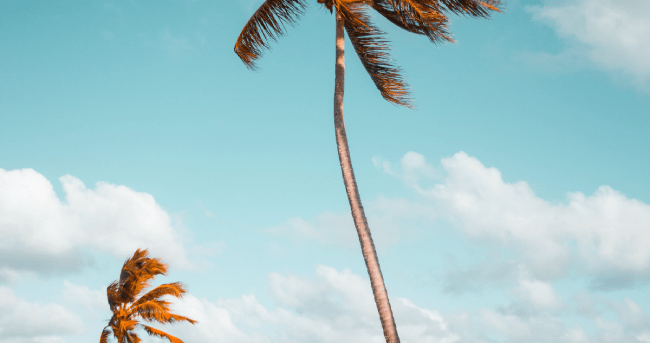 Frequently Asked Questions
Do I need a COVID vaccine or vaccination certificate to enter Dominican Republic?
No, you don't. As of today, COVID vaccination passports or certificates are not mandatory to enter the Dominican Republic. Since information may change quickly, we advise you to follow up on the latest Dominican Republic travel updates and/or contact your local embassy.
Do I need a Covid-19 test for Dominican Republic?
COVID test requirements: There are no testing requirements. However, unvaccinated travelers will be randomly selected for testing on arrival.
At iVisa.com you can find answers to many questions like Do I need a Covid test for Dominican Republic? and learn how to request an e-ticket which is also the Health Declaration to travel to this great country.
Do I have to quarantine when I get to the Dominican Republic?
Quarantine requirements: There are no quarantine requirements.
How can I apply for a Dominican Republic Health Declaration?
Now that the borders have been officially opened to service, we are delighted to tell you that this beautiful part of the world is easy to access.
Incoming visitors must also complete an e-ticket, also known as the Health Declaration form which can be found on any of the official websites.
Once you have completed these vital steps, all you need to do is follow in-country health and safety requirements. It is easy!
Our easy application steps include:
First Complete the application with your personal information.
Second Pay the processing charge.
Third Upload any document copies.
What are the processing times and prices?
iVisa.com offers three different processing options to obtain your documents when traveling abroad. Detailed information on iVisa.com processing times can be found below:
Standard Processing:

USD $18.99

-

24 hours

Rush Processing:

USD $34.99

-

4 hours

Super Rush processing:

USD $58.99

-

30 minutes
Is it safe to use iVisa.com?
If you're concerned about providing personal information and copies of confidential details like your passport number, rest assured that we understand your concerns and put you at the forefront of the business.
Read these client reviews to find out why our clients always come back to us for their travel documentation needs and queries like Do I need a covid test for Dominican Republic?
Tap here to check out iVisa.com
Where can I find more info?
The last year has been full of unanswered questions. We'll make sure to get to the root of your tough travel inquiries like Do I need a covid test for Dominican Republic?, so don't delay in reaching out to one of the team members.
Find out more about the Dominican Republic
iVisa.com recommends
Traveling to the Catalina Islands will be a dream when you think of an island paradise, and Cayo Levantado is a beautiful islet on Samaná Island that provides exquisite sea dishes alongside stunning sea views of crystal-clear waters full of colorful fish and coral shimmering beneath the waves.
Shrimp and Mangú are some of the island's most popular dishes, showcasing the tropical island meals used with fresh catch that fishermen haul in every day. Chocolate-lovers will be drooling throughout the 3 hour cacao plantation tour they can participate in, not forgetting the chance to taste the divine, single-origin chocolate bars produced there. Rum and cigars are also made in the Dominican Republic, so it's worth checking out these top-quality, locally made goods.
The superior transportation links are also a deciding factor for many people wanting to visit the Caribbean, as this country boasts the best ways to get about quickly and safely.