If you're planning a trip to the Dominican Republic, then you'll be happy to know that from now on you can enter this country if you apply for the Dominican Republic Traveler's Health Affidavit. This is an online document that allows the Dominican government to continue improving tourism in this country. As you can guess, the Dominican Republic is ready to allow tourists into its territory step by step.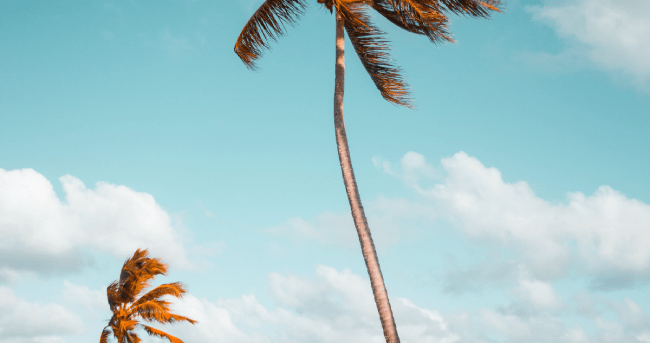 It's true that COVID-19 has made it very difficult to progress with tourism. Therefore, the Dominican Republic launched the Traveler's Health Affidavit to allow different travelers to enter the territory by accepting all the necessary measures. This is why we suggest you read the FAQs below to learn what Dominican COVID-19 Test Requirements you need.
Keep in mind that you can apply for this document with iVisa.com's online form, a third-party company that guarantees you a secure and quick process so that you can enter this heavenly destination very soon!
Frequently Asked Questions (FAQs)
What is a Dominican Republic Traveler's Health Affidavit?
The Dominican Republic Traveler's Health Affidavit, also known as the Health Declaration, is a travel authorization that permits you to travel to the Dominican Republic as long as you follow all the necessary COVID-19 Pandemic protocols. This Health Declaration allows the official authorities to have a better track of the entry of tourists into the Dominican Republic and thus prevent the contagion of the disease caused by the COVID-19.
It's important to mention that you'll also have to follow other important rules according to what the Dominican government indicates.
The Traveler's Health Affidavit was necessary to stop the spreading of the COVID-19, but it may be necessary for other occasions in the future, like natural disasters or border closures. The good thing is that this document is easy to obtain, especially if you use iVisa.com's service which has an effortless 3-step method.
How can I check if I'm eligible for this document?
You might need other documents to travel to the Dominican Republic depending on your nationality. In some cases, you also need a paper visa or an eVisa. To verify this information, we invite you to use iVisa.com's Visa Checker Tool on the homepage.
Once there, just select your nationality in the drop-down menu and choose the "Dominican Republic" as the destination. This way, you'll immediately know if you're eligible for the Traveler's Health Affidavit or if you need other documents to visit the Caribbean country.
What are the documents required to apply?
As you can see, the Traveler's Health Affidavit is pretty recent, but there's information available about the requirements you need when applying with iVisa.com. Just keep in mind that this information might change if you use another application system like an official government website or another third-party company. In that case, we suggest you review this information with them first.
Now, when you apply with iVisa.com you only need these documents:
A valid passport with a visible copy of the information page.
A valid email address to receive the document quickly.
A Paypal account or a debit/credit card to pay for the payment.
Please, remember that there are other requirements you'll need when arriving at the airport, but these will be requested by the government. You can learn more about it in the following question.
What are the COVID-19 Test Requirements to enter the Dominican Republic?
Most travelers don't need to present a negative PCR test on arrival. However, visitors coming to the Dominican Republic from Brazil, the United Kingdom, and South Africa must present a negative COVID test (PCR or antigen test) taken no more than 72 hours prior to arrival.
What are the processing times and prices?
The price for your Dominican Republic Traveler's Health Affidavit can vary according to your nationality, so you should consider that when applying. You should also consider that when you apply with iVisa.com you do it securely, and that's why iVisa.com never processes the travel document without your due authorization. You don't have to pay anything until you know the exact price of the document.
By knowing that, we can leave you this basic information about our 3 online processing options:
Standard Processing Option: this alternative is the most affordable because it isn't so fast as the others.
Rush Processing Option: with this option you'll receive your document faster, but you'll have to pay a higher price.
Super Rush Processing Option: this is an excellent alternative if you're in a hurry because you get your document the fastest way possible with iVisa.com.
How can I apply with iVisa.com's application form?
Something great about iVisa.com's online form is that you don't need to spend a lot of minutes filling in a long questionnaire because iVisa.com's form is quite simple and the online process only has 3 steps:
The first step is to fill in the initial questionnaire with your basic information and choose your processing option.
The second step is to verify the spelling of the information you gave before and pay for your fees.
The third step is to upload and attach your documents to the form. Once you're ready with that, you can click on 'submit'.
After that, your job is done! Now it is time for iVisa.com to work with the bureaucratic and tedious part. You don't have to go to any Dominican embassy, so you won't risk your health with the current COVID-19 pandemic, which is something necessary to avoid. If you want to start, click here.
Don't forget to reach out to iVisa.com's customer service center if you need assistance.
How much time do I need to apply witH iVisa.com?
In case you decide to apply with iVisa.com's online form then you won't have to spend more than 15 minutes of your day. To apply, you just need an electronic device with an Internet connection, nothing more.
Is it safe to use iVisa.com's online form?
iVisa.com has a trustworthy and authorized online service, so you'll obtain a valid health declaration to show to the Dominican authorities. We remind you that we work as a third-party company, but we still offer safe and valid travel documents. Nonetheless, if you still feel unsure about it, then you can read these reviews with our customers' opinions.
Where can I get more information about this document?
The Dominican Republic Traveler's Health Affidavit is very new, and that's why you shouldn't worry about having questions. If that's your case, then remember that you can ask for help with our customer service. You can read other tips about traveling information on iVisa.com's website as well.