For those who want to travel to the Dominican Republic, you'll be interested to know that from now on it's possible to enter this country by applying for the Dominican Republic e-ticket. This is an excellent initiative to promote tourism in this country, which is ready to gradually receive different tourists who have wished to visit it.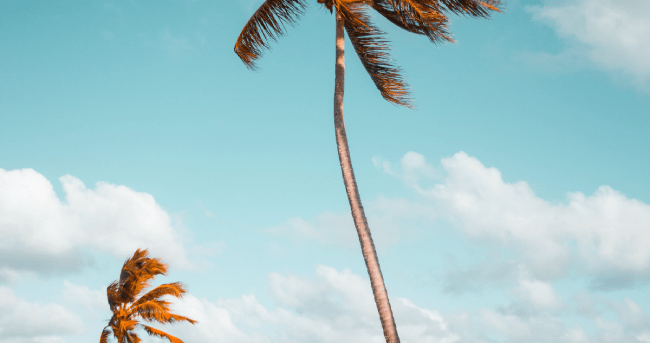 It's no secret to anyone that COVID-19 has made it quite difficult to progress with tourism. For this reason, the Dominican Republic decided to launch the e-ticket to allow different tourists to enter the country taking all the necessary precautions. Therefore, we recommend you read the following FAQs to find out what the Dominican Republic COVID-19 Travel Requirements are.
Remember that you can get this document with iVisa.com. This company guarantees you a safe and fast process so that you can travel to this heavenly destination as soon as possible!
Frequently Asked Questions (FAQs)
Do I need a COVID vaccine or vaccination certificate to enter Dominican Republic?
No, you don't. As of today, COVID vaccination passports or certificates are not mandatory to enter the Dominican Republic. Since information may change quickly, we advise you to follow up on the latest Dominican Republic travel updates and/or contact your local embassy.
Do I need to take a COVID-19 PCR test before traveling to Dominican Republic?
COVID test requirements: There are no testing requirements. However, unvaccinated travelers will be randomly selected for testing on arrival.
Do I have to quarantine when I get to the Dominican Republic?
Quarantine requirements: There are no quarantine requirements.
What is a Dominican Republic e-ticket?
The Dominican Republic e-ticket is a document that allows you to enter the Dominican Republic following the necessary protocol during the COVID-19 Pandemic. This document helps the authorities to have better control of tourist entry into the country and thus prevent the disease from spreading to affect citizens.
Aside from this document, you'll have to follow other important steps as indicated by the DR authorities.
The Dominican Republic e-ticket was created due to the COVID-19 pandemic however, it may be a requirement for other occasions like natural disasters or border closures. One certainty is that obtaining the e-ticket is quite easy, especially if you apply with iVisa.com as it won't take you long.
What are the documents required to apply?
Although this document is very recent, we are able to give you an idea of ​​what you will need when applying with iVisa.com. Just remember that this may be different if you decide to use another application method such as an official government website or another third-party company. If that's the case, we recommend you check with them first.
Now, when applying with iVisa.com you will only need the following:
Your valid passport with a visible copy of the information page.
An email address so you can receive the document quickly and safely.
A debit/credit card to pay for your document as the service has a small fee.
What are the processing times and prices for this document?
The official price of this document may vary according to each nationality. Please that into account when applying. Don't forget that when you apply with iVisa.com you do it safely, and we never process the document without your valid authorization. We will not request payment until you know the total price.
Now that you know more, here is the basic information of our 3 online procedures:
Standard Procedure Option: This is the least expensive alternative (

USD $18.49

) that will be useful if you're not in a rush (

24 hours

).
Rush Procedure Option: With this alternative you'll obtain your document in less time (

4 hours

), but you'll have to pay a bit more (

USD $35.99

).
Super Rush Procedure Option: This is an excellent option if you're in a rush (

30 minutes

) because you will receive your document quite fast (

USD $59.99

).
How do I apply with iVisa.com's application form?
The good thing about iVisa.com is that you don't have to spend too much time with a long questionnaire because ours is uncomplicated and the online process only has 3 steps to follow:
First, read the initial questionnaire and answer it with your basic information. After that, choose your processing option.
Second, verify the spelling of the information you offered and proceed with the payment using your credit/debit card.
Third, be ready to upload your documents and link them to the form. After that, you can send the form and wait for your document.
This is an effortless procedure because iVisa.com handles the bureaucratic and time-consuming part. As you can see, you don't need to go to any embassy, meaning that you won't risk your health with the COVID-19 pandemic. If you're ready to start, click here.
You can contact iVisa.com's customer service center if you need help.
How much time do I need to apply?
If you apply with iVisa.com's application form you won't have to spend more than 20 minutes filling it. Remember that to apply you only need an electronic device with a reliable Internet connection, nothing else.
How do I use this document when I'm at the airport?
Please keep in mind that you'll get your document via email, that's why you have to be sure to provide a valid email address. Once you receive it, you're free to print it, download it, or just have it on your phone. Remember that once you're at the airport the authorities will ask for it. Be prepared to show it.
In other words, the most important thing you should do once you get your Dominican Republic e-ticket is to keep it on hand when traveling so you don't experience delays at the airport.
Is it secure to use iVisa.com?
Yes, it is! iVisa.com is a reliable and authorized service, so you'll receive a valid document to show to the Dominican authorities. This is important to mention because we work as a tertiary company, but we still provide safe and valid travel requirements. Nevertheless, if you still have doubts about it, you can read these reviews and feel better with our customer opinions.
Where can I receive more information about this document?
The Dominican Republic e-ticket is quite new, which is why it's okay to have doubts or questions. If that's your current situation, then remember that you can contact our customer service. You can also read other tips and details about traveling information on iVisa.com's website.
The Dominican Republic is waiting!