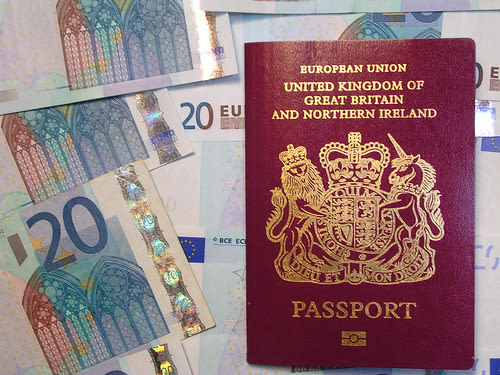 The Dominican Republic is a beautiful country with lots of places to visit. The beaches there are breathtaking, the water looks as if it is taken out of a travel magazine, and the islands are stunning. It is one of the places where you must go on vacation, which is why many people choose the Dominican Republic as a destination. However, before departure, you should know that you need a tourist card.
Requirements and rules
If before you had to go to the Dominican Republic embassy in the UK, now you can apply for the tourist card using the internet. You are no longer required to waste time and stand in line, but you can solve the issue from the comfort of your home.
You do not need many documents to apply for a tourist card. All you need is a valid passport and a means of payment. The latter can be a credit/debit card or a Paypal account. You are not required to have as many documents as when you apply for a visa, but at the same time, you have more limitations. For example, the tourist card is valid for only 30 days, and you are allowed a single entry. However, once you are within the borders of the Dominican Republic, you can extend your tourist card for a fee. Also, every single person that wants to enter the country needs a tourist, even minors. Moreover, if you travel for business purposes, you cannot use a tourist card, and you will be required to make a trip to the embassy after all.
Cost and processing time
Unlike a visa, a Dominican Republic tourist card is cheaper, and the price depends on the processing time you choose. You have three options when it comes to processing time. Option number one is Standard Processing. It costs 24.52 GBP, and your tourist card is ready in one business day. Option number two is Rush Processing. You receive the card in two hours, but it will cost you 40.87 GBP. The last option is Super Rush Processing, and for 57.22 GBP you can have your tourist card ready in 15 minutes. The tourist card will be sent to your inbox as soon as it is ready. If you do not receive it in the chosen time frame, make sure to check your spam folder.
You cannot say that the prices are high, and you can even apply for your tourist card on your way to the airport if you go for the Super Rush Processing. Quite convenient, is it not?
Conclusion
The Dominican Republic tourist card for UK citizens keeps its validity one year after the date of approval. Once you use it, it will only be valid for 30 days, but you have the possibility of extending it while you are in the country. Just make sure that you ask how at the border. It is a convenient way to prepare your documentation. You barely have to do anything, it is cheap, and there is no faster way of obtaining a tourist card. The service provided by iVisa is a lot better than going to the embassy.