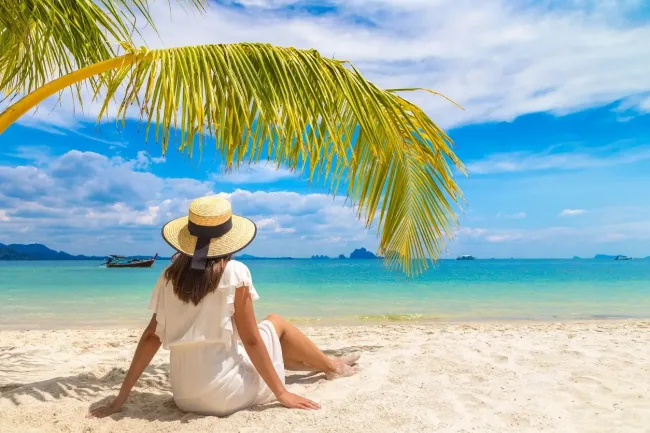 Are you looking for a destination in Latin America for your next trip? The Dominican Republic is a country worth visiting in Caribbean waters. Santo Domingo and Punta Cana are fantastic spots to include in your travel plans.
Before your trip, you should learn what vaccinations are required to enter the Dominican Republic. Do travelers need to present proof of vaccination? Are there any Covid-19 antigen test requirements upon arrival at Las Américas International Airport? Most travelers may have questions like these before traveling.
This article will provide you with helpful information before your trip. Keep reading to learn more about the vaccine requirements, COVID-19 entry rules, and the travel documents you'll need.
Dominican Republic Vaccine Entry Requirements
Dominican authorities recommend many vaccinations, especially for travelers visiting rural areas. However, only yellow fever vaccination is mandatory and just for travelers from some risk areas. In this case, the Dominican authorities may ask for proof of vaccination on arrival.
What vaccines should I take to visit the Dominican Republic?
Vaccines are pretty important for disease control. Learn below about the vaccines you should take before your trip to travel safely.
Routine Vaccines to travel to the Dominican Republic
The recommendation is to be up-to-date on all the following routine vaccines before every trip.
Chickenpox (Varicella)

Diphtheria-Tetanus-Pertussis

Flu (influenza)

Measles-Mumps-Rubella (MMR)

Polio

Shingles
Cholera vaccination for the Dominican Republic
The provinces and districts of Distrito National, Elías Piña, La Altagracia, Monte Cristi, and Santo Domingo have reported cholera cases in 2023. If you're planning on traveling to areas with active cholera transmission, it's recommended that both children and adults get vaccinated if possible.
Hepatitis A vaccination for the Dominican Republic
Hepatitis A vaccination is recommended for 1-year-old travelers or older going to the Dominican Republic.

Infants 6 to 11 months old should also be vaccinated against Hepatitis A. The dose doesn't count toward the routine 2-dose series.

Travelers allergic to a vaccine component or younger than six months old should receive a single dose of immune globulin instead. Depending on your dosage, this will provide effective protection for up to 2 months.

For unvaccinated travelers who are over 40 years old, immunocompromised, or have chronic medical conditions and are planning to travel to a risk area in less than 2 weeks, it's recommended that you get the initial dose of the vaccine and also receive an immune globulin at the same appointment. This will help protect you from the disease you may be exposed to during your travels.
Hepatitis B vaccination for the Dominican Republic
If you're planning a trip to the Dominican Republic and you're younger than 60 years old, it's highly recommended that you get vaccinated before you go.
Measles vaccination for the Dominican Republic
Infants 6 to 11 months old traveling internationally should get one dose of the measles-mumps-rubella (MMR) vaccine before the trip. Please note this dose doesn't count as part of the routine childhood vaccination series.
Rabies vaccination for the Dominican Republic
Rabid dogs are commonly found in the Dominican Republic. This means that if you're bitten or scratched by a dog or other mammal while you're there, there may be limited or no rabies medical treatment available.
To help protect yourself, it's a good idea to consider vaccinating against rabies before your trip if you think you'll be around dogs or other wildlife. This is especially important for certain types of traveler:
Campers, adventure travelers, or cave explorers

Veterinarians, animal handlers, field biologists, or laboratory workers who handle animal specimens

Visitors to rural areas
Also, remember that children are more likely to be bitten or scratched by a dog or other animal. So if you're traveling with kids to the Dominican Republic, consider getting them vaccinated against rabies too.
Typhoid vaccination for the Dominican Republic
The Typhoid vaccine is recommended for most travelers, especially those staying with friends or relatives or visiting smaller cities or rural areas.
Yellow Fever vaccination for the Dominican Republic
You must present proof of yellow fever vaccination if you're traveling from certain states in Brazil, including Mina Gerais, Espirito Santo, São Paulo, or Rio de Janeiro, and you're at least 1 year old. This applies even if you pass through an airport in one of these states and have a layover longer than 12 hours.
For some rural areas, taking prescription medicine to prevent malaria and avoiding mosquito bites using insect repellent is recommended.
Click here to check the CDC Public Health's website for all vaccine recommendations.
Covid-19 restrictions
At the beginning of the Covid-19 pandemic, the World Tourism Organization recommended many measures to keep travel safe for tourists. At that time, the Dominican government introduced restrictions during the crises. But the disease is currently controlled, and health risks are low, so the local authorities have left the Covid-19 restrictions. Learn more details below.
Does the Dominican Republic require a Covid vaccine?
No, a foreign national doesn't have to present a vaccine certificate to enter the Dominican Republic. Currently, a COVID vaccination card or certificate is not mandatory to enter the country.
Do Dominican authorities require a Covid-19 PCR test before arrival?
There are no COVID-19 procedures at entry, so there are no temperature checks, and you don't need to present negative test results before departure or upon entry. Random COVID-19 testing for passengers and crew upon arrival in the Dominican Republic is no longer a protocol, but authorities may still perform random testing operations for unvaccinated travelers.
Do I have to quarantine when I get to the Dominican Republic?
There are no quarantine requirements on arrival to visit the Dominican Republic.
Entry and exit requirements to visit the Dominican Republic?
You may ask yourself: "Do I need a visa to travel to the Dominican Republic?" Most travelers can enter the Dominican Republic without a visa. The Dominican government has a long list of visa-exempt countries. Use the Visa Checker Tool to see if you're from one of them.
Otherwise, the eTicket is a mandatory document for all visitors. This digital permit combines a health and customs declaration.
In any case, you can check additional entry requirements with the embassy in your home country.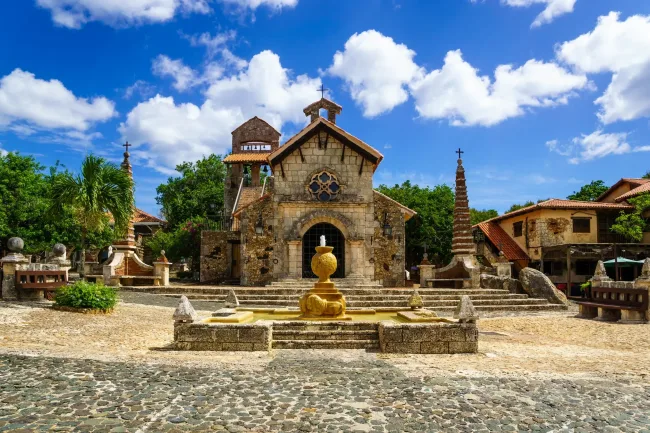 Dominican Republic eTicket: What is this electronic form?
You'll have to present the eTicket to the Dominican authorities to enter or leave the Dominican Republic. This electronic form combines the Traveler's Health Affidavit, Customs Declaration, and International Embarkations into a single document. The authorities developed it to help track the passengers and facilitate the tourist flow.
The best thing is that you can complete and submit the document online! Get your Dominican Republic eTicket with us in a few minutes.
Who needs the Dominican Republic eTicket?
Anyone who wants to enter or leave the Dominican Republic has to complete the eTicket form, whether a national or a visitor.
If traveling with your family, you can apply once and fill out the form with all your family members' information, including minors.
When should I apply for the Dominican Republic eTicket?
You can apply for the Dominican Republic eTicket anytime – even on the same day you travel. If you apply more than 60 days in advance, we'll keep your application on hold and submit it for you when you're eligible to do so. Our travel advice is to apply in advance to plan the trip relaxed.
How long is the Dominican Republic eTicket valid?
The eTicket is a Single Entry document, so you must apply for one each time you travel there.
What documents will I need to apply for the eTicket?
It's easy to complete the eTicket form! You'll need your passport and a few documents:
Valid passport - The passport must be valid for at least six months after arrival.

Flight tickets and itinerary

Email address - We'll use this to communicate with you at any point if we need to, and you'll receive your confirmed document via email.

Payment method - A credit or debit card to pay the fees.
How to apply for the Dominican Republic eTicket?
You must follow these three simple steps to submit the eTicket application:
First, complete the eTicket application form with your details (like name, home country, and date of birth). Then, choose the preferred processing time for your document.

Second, double-check your information to avoid any mistakes. After that, introduce a payment method for the service fee.

Third, attach any other documents and click 'submit' to apply for your eTicket. You'll receive the document in your email. If you have any doubts, count on our customer service team to help you.
How much does the eTicket cost?
Technically, you can get your Dominican Republic eTicket for free on the government website. Despite this, it can be tedious to do on your own due to the government's lengthy and ambiguous language. If you want to avoid the headache of completing tiresome paperwork, we recommend counting on our services to apply for the Dominican Republic eTicket. Fees may differ depending on your nationality and chosen processing time.
What are the eTicket processing times?
We offer three options to get the Dominican Republic eTicket:
Standard processing time: This is the least expensive alternative, and you'll receive the eTicket in 24 hours.

Rush processing time: You'll get the eTicket in 4 hours with this option.

Super Rush processing time: This is an excellent option for last-minute travel because you'll receive the document in only 30 minutes.
I still have doubts. How can I contact iVisa?
Suppose you still have questions about the eTicket or another travel document for the Dominican Republic. In this case, you can chat with our customer service team or email us at [email protected].
Travel tips for the Dominican Republic
The Dominican Republic is a beautiful destination for holidays! Ensure you check out our Dominican Republic Travel Guide, which is full of information to prepare you for this trip. Learn about daily costs, the best transportation to get around, and which typical food you should try.
Also, here are some tips for enjoying your travels!
Public transportation may not be the most comfortable way to travel between cities. If you get an international driving permit, it can be a nice road trip to explore cities like Punta Cana, Santo Domingo, and La Romana on your own time.
The Dominican Republic has high temperatures, so ensure you have some lightweight clothing and sunscreen for daylight hours among your personal items.

Always prefer bottled water to avoid contaminated water. You should also avoid contaminated food: small hotels, independent restaurants, and street vendors can pose a risk to your health care. For safe food, prefer places that follow the same regulations as the FDA.

Like other countries in the Caribbean, the Dominican Republic is affected by the hurricane season, which runs from June to late October. It's better to choose another time of the year to avoid natural disasters and ensure you can enjoy your vacation.

Medical insurance is not mandatory, but it is always a good idea if you need medical services during the trip.

Follow the local laws to avoid any problems with the Dominican authorities.
Best places to visit in the Dominican Republic
The Dominican Republic is a beautiful Caribbean country with a rich history, culture, and stunning landscapes. Whether you're looking for adventure, relaxation, or a bit of both, there's something for everyone to enjoy. Here are some of the must-see attractions to add to your itinerary:
Punta Cana - This resort town is famous for its pristine beaches, crystal-clear waters, and all-inclusive resorts. It's the perfect spot for a relaxing vacation and offers plenty of water activities like snorkeling, scuba diving, and deep-sea fishing.

Santo Domingo - As the country's capital city, Santo Domingo is a must-visit for its well-preserved colonial architecture, lively nightlife, and delicious food. Explore the Zona Colonial, a UNESCO World Heritage Site, and visit the Alcázar de Colón, the former residence of Christopher Columbus' son.

Samaná Peninsula - This beautiful peninsula on the northeast coast is a nature lover's paradise, with lush forests, waterfalls, and secluded beaches. Don't miss the chance to witness the majestic humpback whales that migrate to Samaná Bay from January to March.

La Romana - Located on the south coast, La Romana is home to some of the country's most luxurious resorts, world-class golf courses, and stunning beaches. Visit Altos de Chavón, a replica of a 16th-century Mediterranean village now an artists' colony.

Jarabacoa - Known as the "city of eternal spring," Jarabacoa is a picturesque mountain town surrounded by pine forests, rivers, and waterfalls. It's a popular destination for adventure activities like rafting, canyoning, and hiking.
No matter where you go in the Dominican Republic, you'll surely be amazed by its natural beauty and warm, welcoming people. Get your Dominican eTicket and be well-prepared for this trip!