Although most nationalities do not need a visa to enter the Dominican Republic, Spaniards still need to purchase a visa and it needs to be paid before arrival. Doing that is simplier than you think. You can pay for a tourist card online using iVisa. You need to check your eligibility first since not all countries are visa-exempt. To find out, all you have to do is access iVisa's Visa Checker. Insert Spaniards as your nationality from the drop down menu, put in the Dominican Republic as a destination, and you will know whether you can acquire a tourist card or not.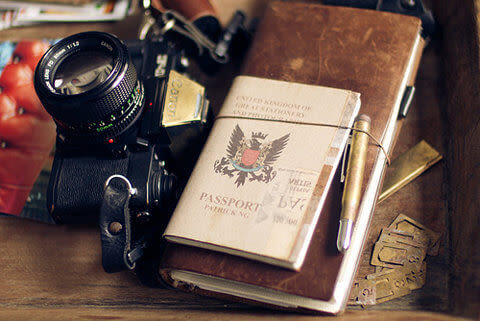 Visa for Spaniards- what are you required to provide?
You still need to provide a few things to get started even if iVisa is doing all the heavy lifting. However, the list is very short, and chances that you already have everything you need are pretty high. Here is what you are required to provide so that iVisa can do its job:
Valid passport – getting a passport is a piece of cake these days. You can get it in just a few days, and it is not expensive. If you already have one, check its expiry date to make sure that it is still valid.

Valid e-mail address – iVisa will send you the document via e-mail in PDF format, so you need to provide a valid e-mail address. Also, check the spelling before you submit the application. You do not want your tourist card to get to someone else.

Method of payment – the payment for both the visa and the services provided by iVisa must be made before submitting the application. You can use a credit or a debit card, and if you have an account on Paypal, you are at liberty to use that as well.
That is pretty much it. Once you know you have all the things mentioned above, you can move on and fill in the form for your Dominican Republic visa.
Dominican Republic visa for Spaniards- the application process
It is really easy obtaining the documents. You can proceed to complete the form once you have everything you need. There are two simple steps, and if you need any help with any of it, iVisa can help you. You can call their support service that is available 24/7.
Step one will ask Spaniards to fill in general information such as name, address, e-mail, date of birth, passport info, and so on. Also, this step requires you to select a processing time. Just keep in mind that your selection will determine the cost of your document. There are three available options for Spaniards. You can choose the one that best suits your budget. They are as follows:
Standard processing time – you will be charged only $30 for this option. Although it is the lengthiest, your application process will be processed within 1 business day. As for the cost, it is the cheapest.

Rush processing time – if you want your document ready in just 2 hours, this is the option to go for because that is just how long it takes for the application to be processed. This time you will pay $50.

Super Rush processing time – just when you thought that you could not get your tourist card faster than 2 hours, here comes this option. You can apply on your way to the airport because your application will be processed within 15 minutes. As you can imagine, the cost is higher this time as well. You will be charged $70 for the urgency.
The next step consists of revision and payment. It is important that all the information you provide is 100% accurate. Revisions are no longer possible after the application is processed. If you make a mistake, you are going to do the whole thing again. After step two, you just submit your application and wait for it to be processed within the timeframe you chose. It's that simple.
The Dominican Republic visa for Spaniards you receive allows you stay 30 days in the country. However, you can get an extension once you get there. You are allowed a single entry. Also, if you are traveling with minors, keep in mind that every single person needs their own visa. You cannot enter the country with someone on the same document. Lastly, the Dominican Republic visa card is for tourism purposes only. If you go there on business, you need to apply for a consular visa.