The Dominican Republic confirmed has been ready to reopen to tourists since July 1st. This information was confirmed by The Minister of Economy, Planning, and Development. It means that it's possible to visit this country now regardless of the nationality you have. To take a trip to this Caribbean country, you'll need to obtain a negative COVID-19 test and a the Dominican Republic Traveler's Health Affidavit (also known as Health Declaration) as well before landing there.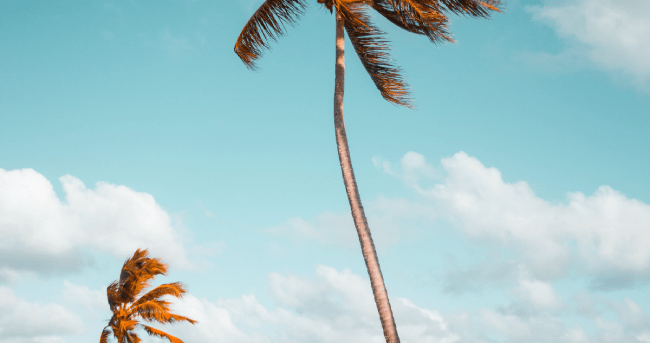 Getting this document isn't difficult because it only requires a WiFi connection and an electronic device to apply online. Also, with iVisa.com's service, this task is a lot easier thanks to its 3-part procedure. By reading this article, you'll learn How Can the Citizens of Canada Enter the Dominican Republic During Coronavirus. You'll also learn other important topics about the application form like price and documents needed before applying.
With the FAQS below you'll be ready for your long-awaited journey to the Dominican Republic.
Frequently Asked Questions / FAQs
Do I need a COVID vaccine or vaccination certificate to enter Dominican Republic?
No, you don't. As of today, COVID vaccination passports or certificates are not a mandatory to enter Dominican Republic. Now if you are a Covid vaccine certificate holder, you won't need to present a negative PCR test nor to follow a quarantine if you are coming from one of the countries mentioned below: Australia, Brazil, Democratic Republic of Congo, India, Indonesia, Iraq, Iran, Ireland, Kuwait, Monaco, Saint Vincent and the Grenadines, Senegal, South Africa, Sweden, Syria, Thailand, Tunisia, and the United Kingdom. Since information may change quickly, we advise you to follow up on the latest Dominican Republic travel updates and/or contact your local embassy.
What is a Traveler's Health Affidavit?
According to the information offered by The Minister of Economy, Planning, and Development in the Dominican Republic, the Government launched the Traveler's Health Affidavit to allow the entry of tourists again but without risking the health of the citizens.
This Health Declaration is similar to a travel authorization because it allows you to visit the Dominican Republic while the COVID-19 is still around. When you offer this declaration at the airport, the officers can receive important details about your health to avoid any danger related to the COVID-19 pandemic.
This Health Declaration was launched on July 1st, and since then, it's been extremely necessary to have it before traveling to the Dominican Republic. In case you don't apply for it and you don't have it on hand when landing at the airport, the officers could take all the measures needed to safeguard the health of other travelers, including a denied entry for you.
I'm from Canada, do I need this document?
The Dominican Health Declaration is a mandatory document for any foreign citizen if this person wants to enter the Dominican Republic, and that includes Canadians. For other nationalities, it might be necessary to apply for a visa or an eVisa, but if you're a citizen of Canada then that's not your case. To confirm this information, we always suggest using the iVisa.com's Visa Tool that's accessible once you click on iVisa.com's website.
Utilizing this tool doesn't ask too much skill. Firstly, you'll have to pick your nationality on the drag-down menu and choose the 'Dominican Republic' as the country you expect to visit. The information you need about this destination, including if the Health Affidavit is necessary will appear immediately.
What documents do I need to apply online?
If you decide to use iVisa.com's service, then applying for this document won't be difficult. With the list of requirements, you'll be able to confirm that the process is easier than other options on the Internet. Don't forget that using an official government web page or another company will require other documents.
By applying with iVisa.com, you'll need:
A passport and a visible scanned copy of the information page.
A valid email address that you should be using at the moment.
Lastly, a Paypal account or debit/credit card to proceed with the payments.
Once you land in the Dominican Republic, other documents might be requested by the Government.
Is it necessary to get a COVID-19 test to visit the Dominican Republic?
Most travelers don't need to present a negative PCR test on arrival. However, visitors coming to the Dominican Republic from Brazil, the United Kingdom, and South Africa must present a negative COVID test (PCR or antigen test) taken no more than 72 hours prior to arrival.
What is the price of the Dominican Traveler's Health Affidavit?
This topic can vary according to the online method you select. It has no cost when you apply with the Dominican official webpage, but in return, you'd have to wait as much time as necessary depending on the disposition of the site.
Using iVisa.com's form is more convenient because its method is faster and more manageable, but that's why it has a cost. The great news is that there are 3 processing times you can select from iVisa.com's online form, and each of them has different values according to how soon you need your Health Declaration:
Standard Processing Time: is the basic option for travelers with no rush because it has the most affordable price.
Rush Processing Time: if you want your document faster, you can opt for this option and pay a bit more.
Super Rush Processing Time: this is a great alternative for travelers that need the document the fastest way possible, and that's why it has the most expensive price.
How can I apply?
iVisa.com has an effortless process that doesn't ask too much time on your side. You'll just have to complete these steps:
First, visit iVisa.com's site or just click on this link to answer the questionnaire. Next, select the processing option.
Second, check the spelling and all the details you gave before paying for the document price.
Third, get the documentation required and attach it to the form. Lastly, just check your information again and you're done!
Click on 'submit' to finish the 3-step process and after that, just wait for your verification email. iVisa.com will take care of the tedious part, so you can feel relieved after that. To start now, click on this link.
If there's an issue while completing the form, you can chat online with iVisa.com's customer service.
How much time do I need to apply?
In 20 minutes you could complete iVisa.com's online form since this process is designed to be easy to understand.
Is it safe to apply online with iVisa.com's service?
Safety is the most important factor for any traveler and iVisa.com understands that. Therefore, you can feel safe when you apply with us because we give you an authorized service that has a high-quality security platform. Our system won't allow any unauthorized access to your personal information.
Clients' happiness is our most appreciated goal, and that's why we've received thousands of excellent reviews here, that can confirm that we only work hard to facilitate any traveler's trip!
I still have other questions, where can I get more info?
If you have other questions about the the Dominican Republic Traveler's Health Declaration then feel free to contact us via chat online, or read other articles on iVisa.com's blog page as well!