The Dominican Republic is ready to open its doors to foreign citizens. This recent announcement includes international airports and at least 50% of hotels. The country only asks the visitors of Brazil, the United Kingdom, and South Africa to present a negative COVID-19 test result, which is available upon arrival by having a negative polymerase chain reaction (PCR) or nasal swab test. The visitors can also provide their own tests, but it must have been recorded in the last five days before the arrival.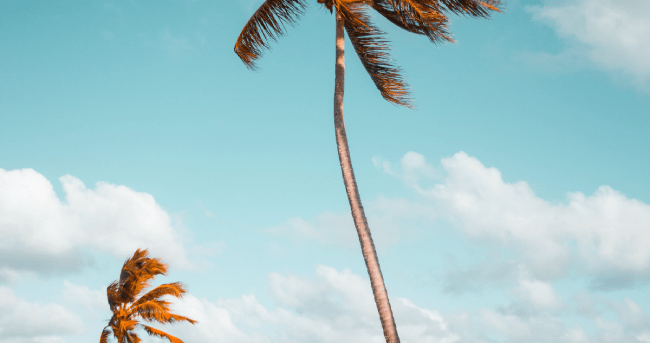 Aside from that, any foreign citizen should also provide a Dominican Republic Traveler's Health Affidavit, an official document that allows valid entry into this Caribbean country. To learn how the citizens of Germany can enter the Dominican Republic during Coronavirus, you should take note of the following information in this article. Just remember that you'll probably require the Health Declaration once you land at the airport.
Applying for the Health Declaration can be a simple task with iVisa.com's service because this company provides a secure system and an easy-to-use platform that won't make you spend a lot of time. Another benefit of this platform is that its online form is simple and it can process your document very quickly.
Keep reading below for more details!
Frequently Asked Questions / FAQs
Do I need a COVID vaccine or vaccination certificate to enter Dominican Republic?
No, you don't. As of today, COVID vaccination passports or certificates are not mandatory to enter Dominican Republic.
Travelers will be considered vaccinated if they can present a vaccination card no less than 3 weeks after the final dose.
Since information may change quickly, we advise you to follow up on the latest Dominican Republic travel updates and/or contact your local embassy.
What is a Dominican Traveler's Health Affidavit and why is it so important?
The Dominican Republic Ministry of Tourism (MITUR) recently stated that the country prepared all the safety protocols necessary to ensure the health of tourists and also keep improving tourism. Therefore, they announced that some documents would be important, including the Traveler's Health Affidavit.
This document was created to allow the entry of travelers again but without risking sanitary safety. While the COVID-19 is still present, the Dominican Republic will always ask you to offer this Affidavit or Health Declaration. This document can be processed via online form through the official government website or tertiary companies like iVisa.com.
Do I need to take a COVID-19 PCR test before traveling to Dominican Republic?
COVID test requirements: There are no testing requirements. However, unvaccinated travelers will be randomly selected for testing on arrival.
Do I have to quarantine when I get to the Dominican Republic?
Quarantine requirements: There are no quarantine requirements.
I'm from Germany, do I need this document?
Applying for the Dominican Health Declaration is obligatory regardless of your nationality. In other words, Citizens of Germany do need to get this document before entering the Dominican Republic. You shouldn't apply for anything else because you're a visa-free country, but you can always use iVisa.com's Visa Tool to confirm this information.
This tool consists of providing you the necessary information about the documents you need to travel to certain countries. By choosing your country of origin and the 'Dominican Republic' as the destination, you'll be able to see what paperwork you'd require to travel to this nation.
What are the requirements to apply online?
Applying for this document won't be difficult in case you decide to use iVisa.com. One of the benefits of using this service is that you won't have to provide a long list of requirements, you'll just need:
A passport followed by a scanned copy of the information page.
An email address to receive the document and other important details.
Either a Paypal account or a debit/credit card to pay for the service.
This can change if you apply with other online procedures.
Once you provide the Traveler's Health Affidavit, you should be ready to enter the country.
What is the price of the Dominican Traveler's Health Affidavit?
This is something that can vary according to your preferred online method and also how fast you want to receive your Health Affidavit. By applying with the official website, you won't have to pay anything, but you'll probably need to wait several days before you receive your document via email.
But, when you apply with iVisa.com's form you enjoy a faster and more manageable process, which is why it has a price. Nevertheless, iVisa.com has 3 processing options with different prices depending on how soon you need to receive the Health Declaration:
Standard Processing Option: with this alternative you pay the least expensive price.
Rush Processing Option: this alternative is faster and is also a bit more expensive than the previous one.
Super Rush Processing Option: it is the fastest processing time, so it's also the most expensive.
How can I apply?
The process created by iVisa.com has 3 easy steps to complete:
The first step is to visit iVisa.com's website or click on this link to fill in the form and then, select the processing time.
The second step is to review the spelling before paying for your document
The third step and the last step is to attach the documents to the form before sending the application form.
After that, you can click on 'submit' to finish the process and wait for your verification email. The rest is part of iVisa.com's work, so you can relax after that. To start your application, click here.
You can chat online with iVisa.com's customer service if you have any trouble with the online form.
How long does it take to apply?
Applying for iVisa.com's form normally takes no more than 20 minutes because it is a simple online process.
Is it safe to apply online with iVisa.com's service?
In iVisa.com, we understand clearly that safety is important for you. That's why you can always feel secure when using our service. We have an amazing work team and updated security platform that won't allow any unauthorized access to your personal details.
Our most appreciated goal is our clients' happiness, and it's something we are notorious for when you check our reviews with more than 20,000 positive comments on Trustpilot!
I still have other questions, where can I get more info?
Don't stress if you have other questions about the Dominican Republic Traveler's Health Declaration, you can contact us via chat online, or you can also read more articles on iVisa.com's blog page too. Stay safe and get ready for your dream journey to the Dominican Republic!