The Minister of Economy, Planning, and Development in the Dominican Republic confirmed that this country was ready to reopen to tourists on July 1st, so it's possible to visit it now regardless of your nationality. If you're planning a trip to this Caribbean nation, you'll require a negative COVID-19 test and also a the Dominican Republic Traveler's Health Affidavit (also known as Health Declaration) before arriving at the airport.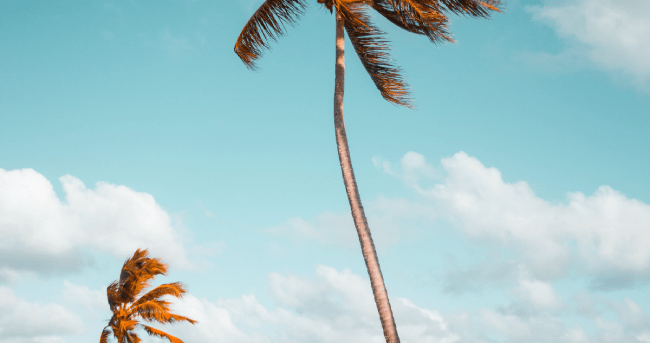 Receiving this document is simple since it only requires a WiFi connection and a device to apply online. Plus, with iVisa.com, the task is much easier thanks to its 3-step process. If you want to know How Can the Citizens of Canada Enter the Dominican Republic During Coronavirus, just continue reading the information below.
Rest assured that with these questions you'll be more prepared for your long-awaited trip to the Dominican Republic.
Frequently Asked Questions / FAQs
Do I need a COVID vaccine or vaccination certificate to enter Dominican Republic?
No, you don't. As of today, COVID vaccination passports or certificates are not mandatory to enter Dominican Republic.
Travelers will be considered vaccinated if they can present a vaccination card no less than 3 weeks after the final dose.
Since information may change quickly, we advise you to follow up on the latest Dominican Republic travel updates and/or contact your local embassy.
What is a Dominican Traveler's Health Affidavit?
The Dominican Republic launched the Traveler's Health Affidavit to simplify the entry of tourists into the country without risking the health of anyone. This document works as a travel authorization that allows you to enter the Dominican Republic properly while the COVID-19 is still present. By showing this document at the airport, the immigration officers can track important information about your health to avoid any risk related to the COVID-19.
This document's been available since July 1st, so applying for it is essential before entering the Dominican Republic. Keep in mind that if you don't show this document when arriving at the airport, the immigration officers could deny you entry and they could also take all the measures needed to safeguard the health of other travelers.
Do I need this document if I'm from the United States?
Every foreign citizen needs a Dominican Health Declaration to enter the Dominican Republic, including Americans. It might be necessary to have other documents on hand like a Tourist Visa or an eVisa in the case of other nationalities, but that's not your case if you're from the US. If you still want to verify this information, we recommend you use the Visa Checker Tool, which is available once you enter iVisa.com's website.
Using it doesn't require too much skill, you just have to select your nationality on the menu and select 'Dominican Republic' as the destination. After that, you'll be able to check what documents you need to visit the Dominican Republic, including the Health Affidavit.
What documents do I need to apply online?
Applying for this document isn't hard if you decide to use iVisa.com's service, and that's something notorious starting with the list of requirements this company asks you to have. Just remember that if you apply with an official government web page or another tertiary company, other documents might be necessary.
We're going to give you the list of documents you require when applying with iVisa.com:
A passport with a copy of the information page.
An email address.
Also, a Paypal or debit/credit card for payments.
Other documents might be necessary once you arrive in the Dominican Republic, but these are requested by the Government.
Do I need to take a COVID-19 PCR test before traveling to Dominican Republic?
COVID test requirements: There are no testing requirements. However, unvaccinated travelers will be randomly selected for testing on arrival.
If there's no test available once you're at the airport, the Dominican authorities will offer a quick test at no extra cost. Once you get your test done and you show the Traveler's Health Affidavit, you'll have to complete one last health evaluation before continuing with your trip.
The test results last less than 10 minutes, so it is a quick process.
Do I have to quarantine when I get to the Dominican Republic?
Quarantine requirements: There are no quarantine requirements.
What is the price of the Traveler's Health Affidavit?
The price is another topic that can change according to the application method you choose. It can have no cost when you use the official website, but in return, you'd have to wait as long as necessary depending on the availability of the site.
Applying with iVisa.com's online form is more convenient because the process is faster and easier, and that's why it has a price. There are 3 processing options you can choose from iVisa.com's form, each of them with different prices depending on how fast you need your document:
Standard Procedure Time: this option has the least expensive price because it has the standard waiting.
Rush Procedure Time: this time, the price will increase a bit because you'll get your document faster.
Super Rush Procedure Time: in case of emergency, this processing option is your best alternative because it's the quickest, but it also has the highest price.
How can I apply with iVisa.com's application form?
The online form that iVisa.com created doesn't ask for too much time or effort on your side and it only has 3 parts. These parts are:
First, enter on iVisa.com's website or simply click on this link to complete the questionnaire. After that, select the processing time.
Second, verify the spelling and all the information you gave before paying for the service.
Third, search for the documentation required and upload it. After that, just review your information once more and that's it!
You can click on 'submit' once you finish the 3-step process and wait for your verification email! That would be all on your side. iVisa.com will do the rest, so you can relax after that. Click on this link if you want to start now.
Also, iVisa.com's customer service can help you if you have issues while completing the online form.
How much time do I need to apply with iVisa.com?
With 20 minutes or even less you can be more than ready with the iVisa.com's online form because it's an easy-to-understand method.
Is it safe to apply online?
In iVisa.com we understand that safety is the most important topic for you, so you can feel secure when applying with us because we provide an authorized service that includes a high-quality security system. Our platform won't risk anything from your personal information. We cannot confirm if other companies can provide you the same security, but we can ensure that iVisa.com's security is the top priority when working for our clients.
Our clients' happiness is our most important goal, and that's why we have gotten thousands of great reviews here, confirming that we only offer the best for every traveler!
I still have other questions, where can I find more info?
There might be more questions about the the Dominican Republic Traveler's Health Affidavit because it is a recent document, so in that case, you can contact us via chat online. If you want to read other useful tips about your travel, then you can check out iVisa.com's blog page anytime!