IMPORTANT NOTE: CURRENTLY WE DO NOT OFFER THIS VISA. STAY TUNED, BECAUSE IT WILL BE AVAILABLE SOON.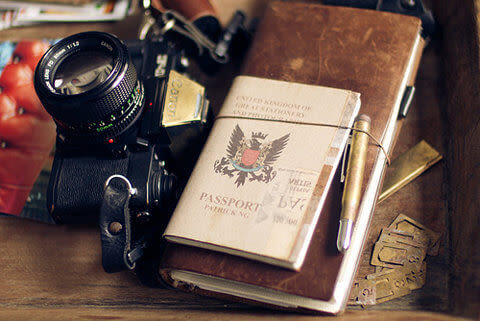 When you go on vacation, you have a lot of planning to do. You must get the tickets, book hotels, make an itinerary so that you can keep track of the things you want to do when you arrive at the destination, and so on. Planning may not be the most fun activity, but it is necessary. If you choose the Dominican Republic for your vacation, along with the stuff mentioned above, remember that you need a tourist card as well.
There are a few ways you can obtain a tourist card, but using iVisa is by far the best way to go. There are several reasons for that, and below you will find the most notable.
You do not need many documents – acquiring a visa requires that you present various documents. However, all you need for a tourist card is a valid passport and a means of payment. You can use a credit or debit card. If you have a Paypal account, you can use that as well.

Dominican Republic tourist card cost is very low – if you choose the standard processing time when you fill in the application, all you have to pay is 30$ or the equivalent in your country of origin. When you think about what you have to do to get a visa or to get the tourist card from somewhere else, 30$ does not sound so much. The other two available processing times, Rush and Super Rush have a fee of 50$ and 70$ respectively.

It takes very little time – when you use iVisa to pay for your tourist card, you have to fill in an application. That will take you no more than five minutes. The amount of time in which you get your tourist card is also minimal. The Standard processing lasts 24 hours, the Rush processing is two hours, and the Super Rush processing is only 15 minutes.

You can extend the tourist card – unlike a visa, which has a well-established time of validity, you can prolong the tourist card. However, that can only happen when you are in the Dominican Republic. More information is available at the border.
Just like with anything else, there are a few drawbacks as well:
You have a single entry – the tourist card can only be used for a single entry. For example, if you want to go to the Dominican Republic twice in 30 days, you cannot, even if the card is valid for 30 days. You have to pay for another one.

The Dominican Republic tourist card is valid for only one person – you have to pay one for you, and if you have children, you need to pay for each of them.

You cannot use it if you go for business purposes – you still have to go to the embassy for that.
Even with the little disadvantages, getting the Dominican Republic tourist card with iVisa is still far better than going yourself to the embassy. It is faster, cheaper, and most important of all, it is effortless.
How does a Dominican Republic Tourist Card look like?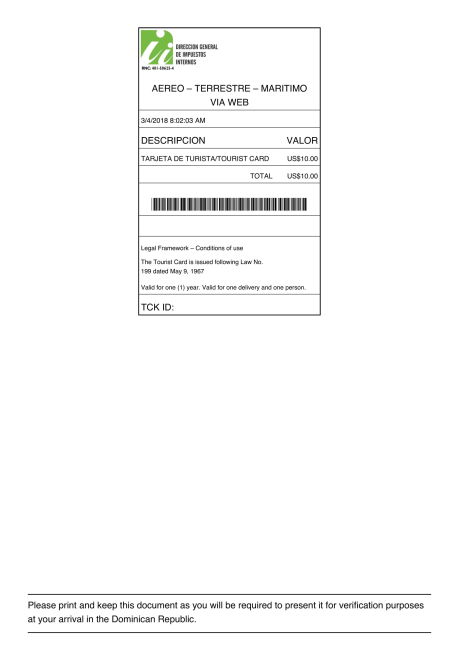 IMPORTANT NOTE: CURRENTLY WE DO NOT OFFER THIS VISA. STAY TUNED, BECAUSE IT WILL BE AVAILABLE SOON.