Ecuador is seriously a real adventure. This is also a budget-friendly destination and an easy country to travel around because of its reduced extension, but don't let its size fool you, it has basically everything a traveler might want to see or do.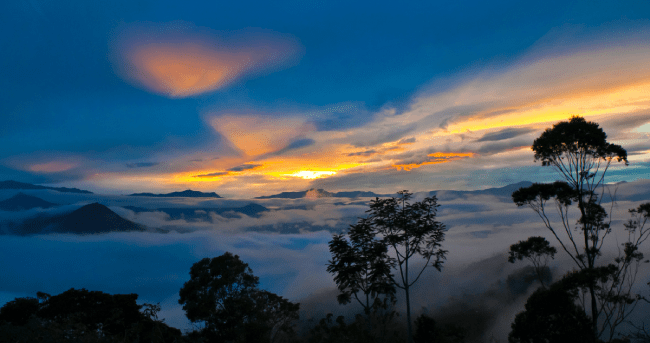 This country, located in South America, enjoys twelve months of spring because of its geographical position. Ecuador is rich in history and well preserved colonial architecture, abundant nature, and landscapes that will just leave you in awe. Now after some months of international visitors banned, it is again allowed to travel to Ecuador and discover its many wonders. It is important to know that to visit Ecuador during COVID times it is necessary to have a negative PCR COVID 19 test and a Traveler Health Declaration to be able to enter the country.
Scroll down to obtain key information about the most recent requirements and necessary documents for Chilean citizens traveling to Ecuador.
Frequently Asked Questions
What are the requirements for citizens of Chile visiting Ecuador during COVID-19 times?
Chilean citizens who wish to travel to Ecuador must observe some specific biosecurity measures and protocols that are now in place to help control and prevent the spread of coronavirus. Without exceptions, all citizens visiting Ecuador should have a biometric passport, a Traveler Health Declaration, and a negative PCR COVID-19 test at their arrival in Ecuador.
Do Chilean citizens need a Traveler Health Declaration to enter Ecuador?
The Traveler Health Declaration is not a visa and it does not replace one in any way. This is a single-entry document and every time you visit Ecuador you must get a new one. The Traveler Health Declaration must be completed with specific data about yourself, such as your health condition, flight information, details of accommodation for the next twenty-one days and an emergency contact. Citizens of Chile will need this document to enter Ecuador
What is a PCR COVID-19 Test?
The (PCR) COVID-19 test is considered one of the most accurate diagnostic tests currently employed to detect the presence of coronavirus in patients by examining a sample that is collected from the patient via a nose or throat swab. Those planning on visiting Ecuador will need to present a negative PCR COVID-19 Test along with their Traveler Health Declaration.
Does Ecuador require a PCR COVID-19 test to enter the country?
Chilean citizens and all visitors traveling to Ecuador are required to provide a Traveler Health Declaration and a negative PCR COVID-19 test that has been performed no more than 72 hours before boarding. If you arrive in Ecuador without your PCR COVID-19 test you won't be able to enter the country and will have to take a test and cover the cost of it, and will have to wait in a temporary hotel or other authorized accommodation until a negative result is obtained.
Is there a mandatory quarantine period in Ecuador?
There was a mandatory fourteen days self-isolation period for travelers arriving in Ecuador a few months ago, this period was meant to be immediate and spent in temporary accommodation authorized for that particular reason. That measure is not in place anymore, and visitors who provide a Traveler Health Declaration, and a negative PCR COVID-19 test won't be required to go into quarantine any more.
What do I need to obtain my Traveler Health Declaration for Ecuador?
To obtain your Traveler Health Declaration for Ecuador, you can apply through iVisa.com and enjoy a secured and stress-free process. Here is how to apply for yours within ten minutes and in three simple steps:
First step: Go to the application form by clicking in one of the links provided in this article or find it on our web page. And fill it out with the required information
Second step: Check all of your info in the form once more and confirm that it is all correct.

Third step: Finally, please provide the following:

A scan of your passport.
Your email address where you will receive your Traveler Health Declaration.
A payment method, which can be a credit/debit card, or PayPal.
What are processing times and fees for the Traveler Health Declaration?
There are three alternatives for you to choose from on iVisa.com, all of them are great with different processing times and fees, so you can choose whichever you prefer according to your needs and priorities.
Standard alternative, standard processing times (

24 hours

) and fees (

USD 20.00

).
Rush alternative, reduced processing time (

4 hours

) and higher fees (

USD 35.00

).
Super rush alternative, pay the highest fees (

USD 60.00

) of all three options and enjoy almost zero waiting time (

30 minutes

).
Is iVisa.com a good option for my Traveler Health Declaration?
When you read about the experiences of our previous customers at the customer reviews section on our page, you will realize that iVisa.com is indeed a great option for your Traveler Health Declaration application. The whole process takes only around ten minutes and requires very little effort on your side. All of your data is secured, and you can reach out to our great customer service team anytime during the process- they will assist you and guide you if needed.
I have some unresolved questions, where can I find more information?
If you have some doubts or questions please contact our customer agents, they are available 24/7, and will happily clear your doubts and answer your questions.
Click here to apply for your Traveler Health Declaration.