Egypt eVisa and Covid-19 Entry Requirements: All you need to know for a smooth arrival to the country
Egypt is one of the most popular tourist locations in the world. A land full of history, rich culture, and even some incredible energy that amazes travelers with its colossal pyramids and antiquities. This can be a life-changing trip, but there are some details about Egypt's travel requirements that you must know before departures, such as Covid-19 restrictions and the Egypt e-Visa (the electronic Egypt Visa). iVisa is here to help you figure out all you need to know for your international travel plans.
Foreign tourists are always looking to see the millennial temples, Sharm el Sheikh and the pyramids. But the Covid-19 pandemic had a strong impact on tourist destinations like Egypt. The country went from 13 million visitors in 2019 to 3.5 million in 2020. Now that the pandemic is under control in the country, Egypt has relaxed the restrictions making it easy to enter the territory.
Travel documents such as the Egypt Declaration Form are no longer needed, according to the Egyptian authorities. The COVID-19 requirements for Egypt entry and special restrictions and rules for tourists have been lifted, all that visitors need now is to obtain an Egypt e-Visa.
Keep reading for further information about how to apply online for the e-Visa and what are the current COVID-19 requirements.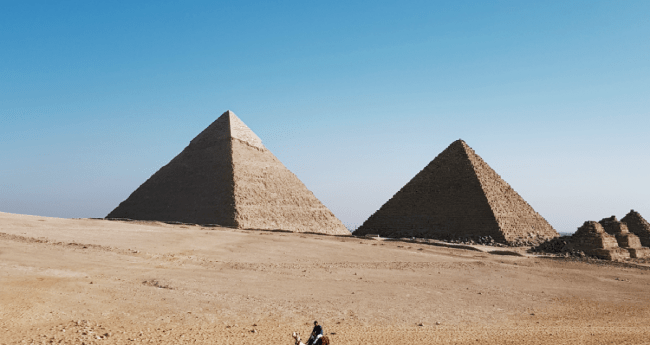 How to get an Egypt e-Visa
Entering Egypt became easier since the COVID-19 travel requirements were lifted in June 2022. However, you'll still need an Egypt visa or you will be denied entry to the country. For tourist visas, you can do the entire process with iVisa's support. It only takes a few clicks and you can check your visa status online, receiving the Egypt e-Visa straight to your e-mail inbox.
Unfortunately, for business or medical treatment purposes, travelers have to go to the Egyptian embassy to apply for a visa to get entry and exit stamps, even those with diplomatic or official passports.
Read below for the Egypt visa requirements or click here for more detailed information about the eVisa.
e-Visa requirements to enter Egypt
It's very easy to apply for an Egypt e-Visa with us. There are only a few documents that you must have on hand to fill in the online visa application:
Valid passport (passport validity should be for three months after your visa expires)
E-mail address This is where we will send your final document or any other communications.
Address of your destination (location you will be staying and the street address)
Credit or debit card for the visa fee payment.
Once you have all that, the first thing you need is to go to the iVisa application page. You'll fill in your general information asked for and select the processing time that you prefer.
Secondly, you should verify that all the information that you entered is correct and make the visa fee payment.
Finally, you'll complete the questions about yourself. Also, submit the requested documents. In some cases, extra documents are requested.
As soon as your visa process is finished, you'll receive the document in your e-mail inbox. The e-Visa is valid for 90 days after issued and you have the choice of obtaining a Single Entry or Multiple Entry visa.
How much does an Egyptian e-Visa cost?
This depends on how fast you need your visa and whether you need a single or multiple entry visa.
For a single-entry visa:
Standard Processing -

USD $86.99

for

10 Business Days

.
Rush Processing -

USD $138.99

for

8 Business Days

.
Super Rush Processing -

USD $201.99

for

6 Business Days

..
Our prices include the government visa fee of USD $25.00
For a multiple-entry visa:
Standard Processing -

USD $99.49

for

10 Business Days

.
Rush Processing -

USD $128.99

for

8 Business Days

.
Super Rush Processing -

USD $157.99

for

6 Business Days

.
Our prices include the government visa fee of USD $60.00
Egypt entry requirements - Covid-19
On 17th June 2022, Egypt lifted the COVID-19 entry restrictions. Since then, the only document required by Egyptian immigration officers is the Egypt e-Visa. Travelers don't need to present a COVID-19 test or a vaccination certificate.
Of course, you still can have some precautions for personal safety. For example, wear face masks in closed places or on public transportation. But the local laws restricting the arrival from other countries are no longer applied.
Check all the current Egypt covid travel restrictions and entry and exit requirements below.
Covid Testing requirements to visit Egypt right now
Neither a negative PCR test nor Antigen Rapid Test is required anymore. Presenting a negative COVID test certificate to local authorities in the Egyptian airport is not mandatory since June 2022.
Covid-19 Vaccines in Egypt
Until June 2022, the Egyptian government had entry requirements for Covid, and visitors with proof of approved vaccine doses had fewer restrictions. Now, vaccines aren't mandatory as part of the Egyptian law entry rules.
Do you still have questions?
If you still have doubts about the Egypt e-Visa, then feel free to contact our visa experts 24/7. You can talk to the iVisa.com customer support team at any time.