The Egypt eVisa is an official document allowing your entry to Egypt for tourism or business. It's available for nationals from 70 countries, and you can acquire it through an online process. Although there is no need to visit a consulate or embassy to have this electronic visa, you could find an Egypt eVisa error at any moment.
Don't worry! Because the iVisa.com team has made a list of the most common mistakes when applying for the Egypt eVisa. Explore the Egypt eVisa product page and check our straightforward process. We can ensure you won't find any Egypt eVisa error with us.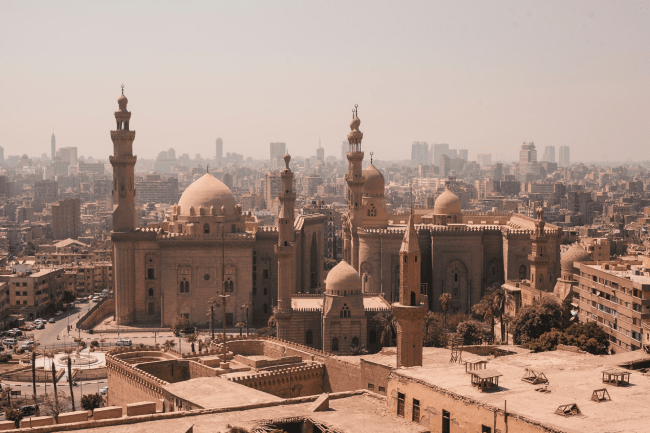 Egypt eVisa Common Errors and FAQs
Applying for other reasons aside from tourism or business.
As mentioned, the Egypt eVisa is available for anybody traveling for tourism or business to Egypt. However, if you want to visit Egypt for work or studies, this visa isn't for you, and you will find an Egypt eVisa error. In these cases, you will need to visit an embassy or consulate to see the requirements for the visa you need.
Getting a visa when you don't need it
First, you should always confirm what type of travel document you need before your trip. You may not know your nationality doesn't need a visa to enter some countries, like Egypt.
Visitors from the US, the EU, or the UK who travel and stay in Sharm El Sheikh, Dahab, Nuweiba, or Taba for less than 15 days don't need the Egypt eVisa. If you're a visitor with these characteristics, you could find an Egypt eVisa error.
You made a mistake on your application or are still waiting for it to be processed
We always recommend checking your application before you hit the submit button. Even with these warnings, you may get an Egypt eVisa error. The only solution will be to reach the Egyptian immigration services to fix this error before your visa is issued. This situation could take a long time and make you lose valuable time for your trip planning.
For this reason, iVisa.com is your best alternative if you want to avoid this hassle. We will be there to check your application and make sure it's error-free. In addition, you have our customer support team, available 24 hours a day for any inquiries.
Not following the COVID guidelines
Even if you have the Egypt eVisa, you may find it hard to enter Egypt if you don't comply with the current health protocols. For instance:
Unvaccinated travelers must show negative results from a PCR test taken within 72 hours before arrival. It must be from an accredited lab in English or Arabic.
The PCR test results and vaccination certifications must have a QR code.
There won't be any Egypt eVisa error with our trustworthy platform.
Traveling with minors
If your travel group has minors, there is no need to apply for an Egypt eVisa for them. Parents can join the minors into their online accounts. If an Egypt eVisa error appears, maybe you haven't added the minors correctly. Don't worry! Check again the information introduced and continue the process.
What is the process of applying for the Egypt eVisa with iVisa.com?
The Egypt eVisa application is 100% online, which means you don't even need to move from home to do it. Gather the following requirements for your procedure:
Valid passport: Your passport must be valid for at least 6 months beyond the arrival date and have one page for stamping.
A valid email address
A credit or debit card to pay
We recommend having the electronic visa in hard copy, as well. Immigration officers will request it upon arrival in Egypt. There won't be any Egypt eVisa error with our services.
iVisa.com Recommends
Explore the famous Valley of the Kings, Karnak Temple, and the Memorial Temple of Hatshepsut, located in Upper Egypt, Luxor. The ancient city of Thebes was the power base of the New Kingdom Pharaohs. On the East Bank of Luxor, you can find the modern city, the temples of Karnak and Luxor, and the museum. However, on the West Bank, you have the most popular attractions in Luxor with plenty of tombs and temples, which is considered the biggest open-air museum on this side of the world. Spot the colossal columns, the colorful wall art, and much more that has fascinated historians and archeologists for decades.
Cruising the Nile is another popular activity in Egypt. It's another way to enjoy the temples on the route between Luxor and Aswan. Also, see the sunrise and sunset over the river banks full of palm trees backed by dunes. Check the Temple of Jom Ombo and Edfu's Temple of Horus, where the cruises stop. You can also cruise the Nile by felucca, a traditional wooden boat. It allows more freedom in planning your trip.