The Government of Egypt has launched a program that allows citizens from the European Union to obtain an electronic visa. Since Croatia is part of the EU, an Egypt visa for Croatian citizens is now available electronically. If you are from Croatia, you are no longer required to go to Egypt's embassy to get your visa. Instead, you can use iVisa's services and apply for one from the comfort of your own home!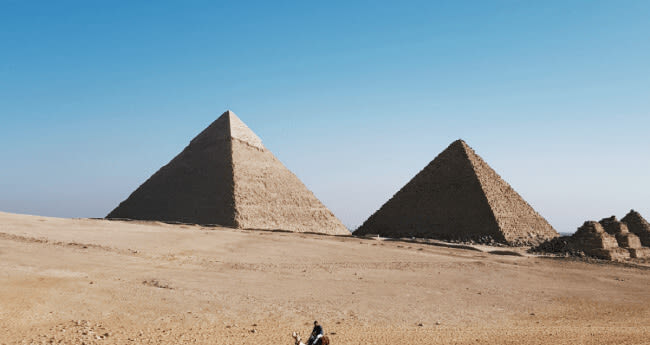 Frequently Asked Questions (FAQs)
As a Croatian citizen do I need a visa to travel to Egypt?
Yes, you do. All Croatian visitors need an Egypt eVisa to travel to this country.
What is an eVisa?
It is an authorization that is given electronically, which means that it is given online. All this process for obtaining the visa is regulated by a system that the same government of this country has implemented in order to facilitate the process of visas for future tourists who want to travel to this country.
How many days can I spend in the country with the visa?
Croatians visiting Egypt can remain in the country for 30 days in Total having a Single Entry visa type.
Do I need to provide any kind of documentation?
Most visas that are processed online require that the documents submitted be scanned and uploaded to the same application. Details are listed below:
Passport- six months validity from your intended date of arrival. The scan of the passport must be just from the information page.

Complete the questionnaire – in one part of the form you have to fill out a set of short questions that will not take long.

Means of payment – iVisa accepts multiple methods of payment (credit/debit cards or Paypal.)
For how long can I use the visa?
You have 90 days after issued to enter the country. After 90 days, your visa will expire and you will no longer be able to enter the country. Remember that the days start running from the date your visa is issued.
How much does the visa cost and how soon can I get it?
In this part we present to you the process alternatives, times, and prices of the eVisa. There are three categories:
Standard processing (10 Business Days) - USD 70.99.

Rush processing (8 Business Days) - USD 114.99.

Super rush processing (6 Business Days) - USD 162.99.
Do not wait more time and apply in this moment.
What is the procedure for receiving an eVisa?
To issue your Egypt eVisa, iVisa utilizes Egypt's eVisa system by entering the information you provided. Then, the government of Egypt reviews your application and they notify us of the outcome of your eVisa application.
How long will it take to send my visa form?
It usually takes 10 - 15 minutes to complete the entire form and submit it.
How many sections of the visa application form does it have?
We divide it into less than 5 sections so that the applicant does not have to take longer to fill out everything:
Introduce your data as name, address, hotel details, passport number, and so on. Then, select the processing time from the alternatives we show you before.

Check your whole info provided and then go to the next section.

Complete a short questionnaire and attach the scan of your documents.
For any assistance you can contact us 24/7.
How will I know if my eVisa was approved or not?
We will track the visa from the moment we receive your online application. After it is processed and sent to the Government, they will contact us, and depending on their response, we will contact you to inform you about it.
If my friends and/or family are also planning to travel with us, how can I apply for them?
If it is only to apply for one person, you only have to complete the online form with all their details and have the required documents. In case there is more than one applicant, just add them in the form by clicking on ''add applicant'' and that's it.
If I only have a transit stop in Egypt, do I have to apply for a visa?
If you stay less than 48 hours and you show proof of this, then you will not require a visa.
What would happen if I made a mistake in the form?
We recommend you to call our service agents immediately to assist you.
Are you a trusted service of visas?
Our commitment to our customers always comes first. We are known for providing a reliable service and we have always managed to get our clients their visas on time. In addition to having a special database to secure your personal information, we have implemented measures that protect your data and avoid exposing it on the Internet. If you want to know more about us and what our customers think, here.
I have more unresolved questions, where can I find more info?
For a faster resolution click here and contact one of our customer service representatives. For more FAQs you can go here.