As of December 2017, Korean citizens can apply and obtain an electronic visa if they want to visit Egypt. Getting an Egypt visa for Korean citizens is easy, fast, and it doesn't cost very much. iVisa.com can help you expedite the process, and you will be more than satisfied with our services.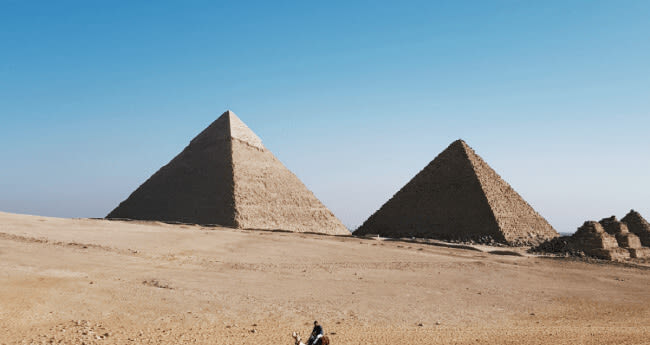 There's not much effort you need to make, and your document can arrive in your email inbox in as little as 2 Business Days.
However, you might need to read some suggestions first before applying for it. In the information below, you'll get the most important things to start this process.
Frequently Asked Questions
What should I know about the Egypt Visa for Korean Citizens?
Mainly, you should know that the Egypt Visa for Korean Citizens is nothing more than an Egypt eVisa. This means that you can enter Egypt only with an electronic visa, and not with a paper visa, which makes your journey much easier.
The other thing you should know about this eVisa is that it allows you to be in Egypt for a maximum of 90 days in total, or 3 months.
At iVisa.com you can apply for the Egypt Single Entry eVisa or the Egypt Multiple Entry eVisa depending on your preferences when traveling to this nation.
Keep in mind that the Egypt eVisa is an online document that certain foreigners, including Koreans, need to enter Egypt for tourism. This document is obligatory but it's a lot easier to get than a Stamped Visa.
Frequently Asked Questions
What are the required documents?
Before filling in the online application form, you need to collect a few things first. They're nothing out of the ordinary, and there's a pretty good chance that you already have everything you need. The list is as shown below:
A legitimate passport: make sure that it's valid and will remain as such at least for another six months from your date of arrival in Egypt. Otherwise, your eVisa application will be denied.
A scan of the information page of your passport: it's important while completing the form at iVisa.com
Payment options: you'll have to pay for the eVisa while filling in the form. At [iVisa.com] we accept Paypal and debit/credit cards.
A valid e-mail address: you'll get the eVisa and other useful emails this way. Therefore, you have to make sure to offer a valid email address.
What is the price of the Egypt eVisa?
The cost of an Egypt visa is not high, and iVisa.com gives you multiple choices that are fit for any pocket and needs. The price depends on two things:
The first one is the processing time, and you have three options:
Standard processing time: when you select this option, your Egypt eVisa will arrive via email within

10 Business Days

. This is the cheapest processing time you have at hand. It costs only

USD 58.00

.
Rush processing time: this option will shorten the application processing time to

8 Business Days

. Your application will be processed within four business days, and you will be charged

USD 73.75

.
Super Rush processing time: if you have an emergency and need to be on a plane to Egypt as fast as possible, this is the option for you. Your application will be processed within

6 Business Days

. As you may have guessed, the price goes higher as well. You will be charged

USD 136.00

.
The second is the visa type. The cost of a Single Entry visa is shown below, and the Multiple Entry eVisa is more expensive: **USD 90.00, USD 105.00, and USD 155.00, respectively.
The document will allow a maximum stay of 30 days in Total.
How can I apply for an Egypt eVisa?
You can continue with the application form we designed at iVisa.com after you get the documents required. Completing this online form isn't difficult, but if you find issues while applying, iVisa.com's customer service center can be reached at any time without any charge.
You have to follow these steps:
Firstly, grant your general information, and also choose a processing option. This will be essential to know the total price you'll pay for your eVisa.
Secondly, continue with the payment and make sure there are no mistakes.
Thirdly, get ready to upload the application's supporting items. Once you're done with that, submit the form, and let iVisa.com manage the rest. You'll just have to wait for your eVisa after that.
Click on this link to find out more details about the Egypt Visa for Korean Citizens.
What should I do if I make a mistake while applying?
If you find any mistake while completing the online form, contact us here so you can receive proper assistance.
Is iVisa.com 100% safe?
You can completely trust our services. We have a 100% guaranteed system that will not put your data at risk. Besides, we can help you at any time through our customer service.
Where can I get more info about the Egypt Visa for Korean Citizens?
If you find out more doubts or questions about this document, click here to get personal attention through our customer service center. You can read other information about the Egypt Visa for Korean Citizens on this link as well.
As you can see, an Egypt visa for Korean citizens couldn't be easier to obtain. There's no hassle, there's very little effort on your part and iVisa.com will take care of pretty much everything. All you need to do is come with the documents and fill in the form. The rest is plain sailing.