Now that the countries in the European Union have access to an eVisa for Egypt, it is easier for Lithuanians to apply for one using the online application process. If you apply with iVisa, all you need is a computer, tablet or smartphone with internet connection. The process is entirely online, and you do not have to go to the embassy.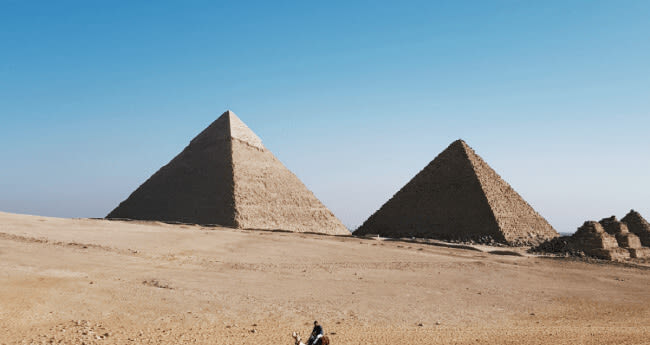 Frequently Asked Questions (FAQs)
As a Lithuanian, do I need a visa to enter Egypt?
Yes, Lithuanian citizens who wish to travel to this country require an eVisa. If you want to see the requirements, please click here.
What the Egypt electronic visa?
It serves as an authorization that is validated by the Egyptian government itself. It is said that it is electronic because the entire operation and procurement of the document is done online. Therefore, eVisas are preferred by tourists, as they avoid long trips to embassies.
What is the length of stay in Egypt with the eVisa?
Lithuanian citizens visiting Egypt with an eVisa can spend time in this country for 30 days in Total and holding Single Entry visa type.
What documents do I need to apply?
You just need to give some papers to get started:
Passport – with a minimum of 6-months of validation.

A passport scan – from the page where it appears your photo, and the respective information. If you want to know how to get the ideal scan of your passport, please click Here

Means of payment – credit cards, debit cards, and Paypal are the acceptable ones on our website.

Email address – your visa will be sent to you via email, so make sure that you introduce a valid e-mail address you have access to.
After how long does the visa expire?
You can use it for 90 days after issued. When those days are over, your eVisa will expire automatically.
What are the processing times and prices?
All prices includes the service fee. You have three choices:
Standard processing (10 Business Days) - USD 58.00.

Rush processing (8 Business Days) - USD 73.75.

Super rush processing (6 Business Days) - USD 136.00.
If you feel ready to apply now, go to iVisa's website and start your application.
How is the operation of the eVisa?
We use the system set up by the Egyptian Government and we send your request directly there. After we send it, they will review it and inform us about the status of your visa.
Will it take me too much time to fill in the form?
Absolutely, no. Just 10 minutes of your time will be more than enough to complete the whole application form online.
How does the process of the application works?
The online form consists of three simple treads:
Put in your basic information, choose the turnaround time, and the visa type.

Revise everything you filled in and proceed with the payment.

Attach to the form the scan of your papers and answer a set of personal questions.
After you submit your application, wait for our response. For more help with the filling of your application form, we have a 24/7 support service.
Once I send my request, what comes next?
We will take care of the process that comes next and as soon as we submit your visa application with the Government, we will inform you about your status. When the Government sends us their approval, we will send you an email with the visa.
If I am planning to travel with my relatives, how can I do?
It is not too complicated to apply online for them, but take into account that if you apply for more than one person, you need to go below the form and click on 'Add new applicant'. There you must insert all the info of the other people and upload their documents.
If I just have a layover in Egypt, do I have to get a visa?
In case your stop at the airport takes less than two days and you have some proof that confirms this, then you will not require a visa.
If I make a mistake in my application, what should I do?
If that is the case, we recommend that you contact us immediately so that we can assist you and provide you with a quick solution.
Are you a safe place to apply for an eVisa?
We are professionals with extensive experience in the field of visas. Thanks to the feedback we have been receiving from our customers, we have been able to improve over time. The service of the visas that we offer are official and authentic. In addition, we take care of our clients' private information and do not expose it to the Internet.
I have more unresolved questions, where can I find more details?
You can contact one of our customer service team. Other forms to find more info and FAQs, please click here.