The application process for the new Egypt Visa for Moldovian citizens is quicker than ever before. The country has now opened its doors to more people because of its new electronic travel authorization that makes visiting easier.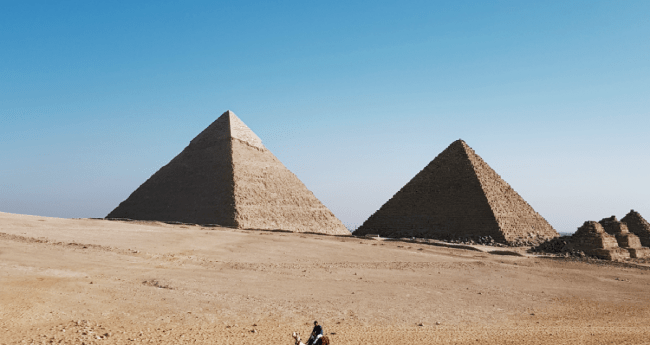 All you have to do is apply for the Egypt Visa for Moldovian citizens today using iVisa.com services.
Read below for all the information you need to know from us.
Frequently Asked Questions
Do I need a vaccine to travel to Egypt?
It is recommended for all travelers to Malawi to be fully vaccinated against COVID 19. You will need a copy of your vaccination certificate along with the Egypt Visa for Moldovian citizens in order to stay in the country.
You must visit iVisa.com to stay updated with the latest changes in guidelines.
Do I need a PCR Test to travel to Egypt?
All arriving passengers will be required to have a negative test SARS Cov-2 PCR Test in addition to the Egypt Visa for Moldovian citizens to enter Egypt. The test should be taken less than 72 hours before your arrival in Malawi and should be conducted by a verified authority.
All arriving visitors may be asked to volunteer for a COVID test at random.
Is quarantine necessary when I arrive in Egypt?
No, quarantine is not required for people who have already shown the RT-PCR test upon arrival in Egypt. Vaccinated citizens are also not required to quarantine upon reaching Egypt.
What is the Egypt Visa for?
The Egyptian government has come up with the perfect answer for those of us who wish to stay in Egypt for tourist purposes. The electronic travel authorization allows you to apply for your Egypt Visa for Moldovian citizens.
Through iVisa.com services, you should be able to visit Egypt without any hurdles.
I am from Moldova, do I need a visa to visit Egypt?
If you have a passport from Moldova, you shall be eligible for the Egypt Visa for Moldovian citizens. Despite the relaxations, you will need a valid visa or at least a valid tourist visa to be able to stay in Egypt as per the current guidelines.
What is the validity of the Egypt eVisa?
The Egypt Visa for Moldovian citizens is a unique visa that allows you to enter the country multiple times. It is valid for a period of 90 days after issued once approved, you can stay in Egypt for 30 days in Total.
What are the documents I will need to get my Egypt Visa?
You shall be able to get your Egypt Visa for Moldovian citizens using iVisa.com's online application form, you will need:
Passport: You will need a valid passport issued by the government of Moldova. You must ensure that your passport won't expire 6 months after your entry into Egypt. In addition, you will also need a scanned copy of the information page of the passport.
Please add a valid and active email address to your application form. You will be receiving your approved visa and other communication from iVisa.cm via your email address.
If you wish to know more about the Egypt Visa for Moldovian citizens, keep reading.
What will be the price of my visa and how long will it take to be ready?
We at iVisa.com have created 3 effective options for you to choose from. You can choose an option as per your budget and schedule in order to obtain your Egypt Visa for Moldovian citizens:
Standard processing: This is a very convenient option as it can ensure you have your papers ready in time(

10 Business Days

) , also being the most affordable option (

USD 58.00

). The best of both worlds!
Rush processing: If you are stressed about your visa approval, this might be the best option for you. You will receive your approved visa in only a few days (

8 Business Days

) at a slightly higher price (

USD 73.75

).
Super rush processing: This option will cost you more than the standard and rush processing charges (

USD 136.00

) but will ensure that you receive the visa in just a few business days (

6 Business Days

).
You can visit iVisa.com and begin your application for the Egypt Visa for Moldovian citizens.
Why should I trust iVisa.com?
We at iVisa.com have tried to bring travelers across the world to their dream destinations. Our team of experts will work round the clock to make sure that your paperwork is ready in time without any hassles. Our clients come from all parts of the world and have trust in our Egypt Visa for Moldovian citizens application process.
I have a few more questions, whom should I ask?
You do not have to worry if you have a few more unanswered questions about your stay in Egypt. Our team of experts at iVisa.com will take care of all your needs, all you have to do is write your questions to us via email and our team will respond to you with answers.
iVisa.com Recommends
Of course, no trip to Egypt would be successful without a visit to the pyramids of Giza. When here you can also explore Luxor's Karnak Temple and the Valley of the Kings. Here you will also find the Memorial Temple of Hatshepsut, a very popular tourist attraction. You can take a break and whisk away along the Nile on a 2-day cruise with your friends and family. Here are on the banks of the Nile, you can visit the town of Aswan and its many Nubian villages.
Abu Simbel is a site of glorious history and holds a lot of relevance today as well. Ramses II's great temple has seen the rise and fall of civilizations. You can then head to the capital city of Cairo and its many picturesque mosques, including the Al-Azhar Mosque, Sultan Hassan Mosque, and the medieval gate of Bab Zuweila.
Alexandria is the Mediterranean delight of the country, often remembered as the "crossroads of the world". Alexandria National Museum houses more than 1800 artifacts and several other remnants of the Greco-Roman period that will leave you awe-inspired.