Although the COVID-19 pandemic remains a matter of concern to many, it's important to remember that some countries have already taken certain considerations to allow the entry of some travelers. Such is the case of Egypt, which launched a Health Declaration to visit it with no issues. If you want to know all the details of the Egypt 14 day quarantine requirement, just read the information below.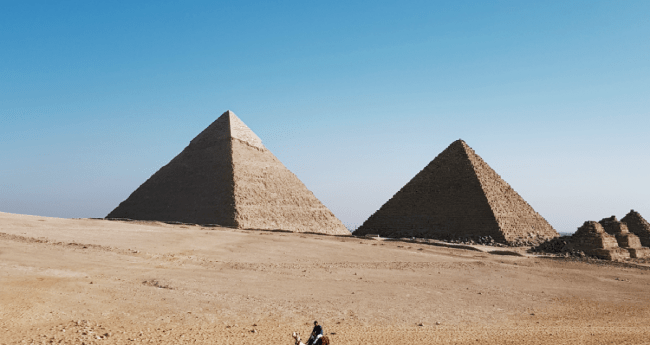 The Egyptian Health Declaration is an important document for any traveler planning to enter Egypt, especially for those who come from countries with a high level of virus transmission. With this document, you can easily enter the country and follow your 14-day quarantine. After that, you're ready to explore the country as you wish. It's necessary to follow all the instructions about this requirement and the 14-day quarantine. Otherwise, your entry could be denied.
Do not forget that you can get the Health Declaration ready in a few minutes using our online services. You can keep reading the following FAQs to learn more about it.
Frequently Asked Questions about the Egyptian Health Declaration
What is a Health Declaration?
The Health Declaration is a document that Egypt has implemented to allow the free entry of some travelers. This arose as a result of the COVID-19 pandemic, and it has simplified the transit of foreign citizens, as long as they have their valid documentation (passport, visas if necessary, etc.)
You can get your Health Declaration by applying online in our iVisa.com´s website. With this application form, you'll have to follow a 3-step method and after that, you'll only have to wait for a little to receive your document. The good thing about iVisa.com is that you won't need to collect a lot of requirements to apply. You might already have part of these documents.
Do I need a COVID vaccine or vaccination certificate to enter Egypt?
No, you don't. As of today, COVID vaccination passports or certificates are not a mandatory to enter Egypt. Now if you are a Covid vaccine certificate holder, you won't need to present a negative PCR test nor to follow a quarantine.
Accepted vaccines are AstraZeneca, Janssen, Moderna, Pfizer-BioNTech, Sinopharm, Sinovac and Sputnik V. You are considered vaccinated if all doses of a vaccine against SARS-Cov-2 have been administered for at least two weeks before traveling.
Please note: the PCR test and the vaccination certificate must contain a QR code.
Do I need to take a PCR COVID-19 Test before traveling to Egypt?
COVID test prior to arrival: PCR or rapid antigen test within 72 hours
COVID test exemptions: Fully vaccinated travelers and children under 12
Is there a quarantine requirement on arrival in Egypt?
Quarantine requirements: There are no quarantine requirements in Egypt.
What are the required documents to apply?
As you read before, you won't need a lot of requirements to apply. The main Egypt 14 day quarantine requirement is your passport with a valid date of use. Here's the shortlist you should keep in mind to apply smoothly:
Scanned copy of your Passport: You need a clear scan of your passport information page.

Valid email address: You'll receive your document via e-mail, so you have to offer a valid email address.

Payment options: You can pay for this health declaration with a Paypal account or with a debit/credit card. The price to pay is very small since is an online fee that iVisa.com requires.
What are the prices and processing times for the Egypt Health Declaration?
The budget is something important when receiving a document, especially if it's a travel requirement. Therefore, iVisa.com offers you three options to consider if you decide to apply for the Egypt Health Declaration:
Standard Processing Time: the Health Declaration is ready in 24 hours as long as you pay USD 20.00.

Rush Processing Time: you'll have to wait 8 hours for your document and the price will be USD 35.00.

Super Processing Procedure Time: this time, you'll have to wait 4 hours and the price will be USD 60.00.
How is the online application form to get my Egypt Health Declaration?
Applying with iVisa.com is quite easy. It won't take you more than 15 minutes of your day to complete the online form. All you have to do is to complete these steps:
1.First, complete all the information in the first online form of your application. Select the processing time as well.
2.Second, take a look at your information and verify that everything is correct. Once you're ready with this, proceed with the payment.
3.Third, Upload the scanned copy of your passport and other documents if required. As soon as you finish this part, click on the submit button and wait for your document.
Remember to check your spelling, especially in your email address so you can receive your document as soon as possible.
If you have any questions while completing your online form or you need help, you can contact iVisa.com's customer service.
How will I receive the document?
You will get a QR code via email. We recommend you to have it on your phone so you can easily enter Egypt once you arrive at the airport. Keep in mind that the immigration officer will ask for your documentation (including visas if necessary) and the QR code of your Egyptian Health Declaration.
Once the officer gets your QR Code, it'll be verified on a special electronic device, which will show your information in the system. Only after that, you'll be able to enter the country.
Do children need an Egyptian Health Declaration as well?
Yes, any foreign citizen who wants to enter Egypt needs a Health Declaration, regardless of the age. If you're traveling with children, you'll also need Health Declarations for them. Keep in mind that this document was designed to avoid the spreading of COVID-19 in the country, especially because Egypt is a country with strong tourism.
There are thousands of tourists entering Egypt every day, and even when the number has decreased due to the COVID-19 pandemic, there's still a considerable number of travelers who must take care of themselves to avoid the spread of the virus. That's why, the Health Declaration is so important, even for kids.
Is it safe to apply with iVisa.com to obtain my Egypt Health Declaration?
Even when iVisa.com is not directly linked to the Egyptian Government, we still work with an updated system that has reliable software. We also offer a valid option that the Egyptian government accepts since our company is one of the few authorized to process the Health Declaration. You can check our reviews here if you want to verify our valuable service.
Where can I find more information about the Egypt 14 day quarantine requirement?
With the information you read in this article, you're ready to get your Health Declaration and enter Egypt with caution, but if you still have doubts, you can contact us to receive personal attention.
Are you ready for your dream travel to Egypt? Then don't doubt about it, and apply for your Health Declaration now You'll be ready in less than 20 minutes!