The recent round of travel updates published by the Egyptian government is quite fortuitous for foreign travelers who happen to have Egypt visas. The directives from the government say that there will be a program for these foreigners to extend the length of their stay in the country by extending the duration of their visas. The government is pushing for the automatic Egypt visa extension to be implemented so they can limit the number of people going to government offices to request for the document, thereby limiting the risk of these people being exposed to dangers such as the closure of borders, whether expected or unexpected, as well as natural disasters which are quite unpredictable.
At the moment, there is no additional information about the visa extension program so it is expected to end by July 31, 2020. However, as long as the program is still active, it is a big bonus to all foreigners with expiring visas and still living inside Egypt since they will not be required to pay additional fees, make reports, or submit additional documents and information for their visa to be extended.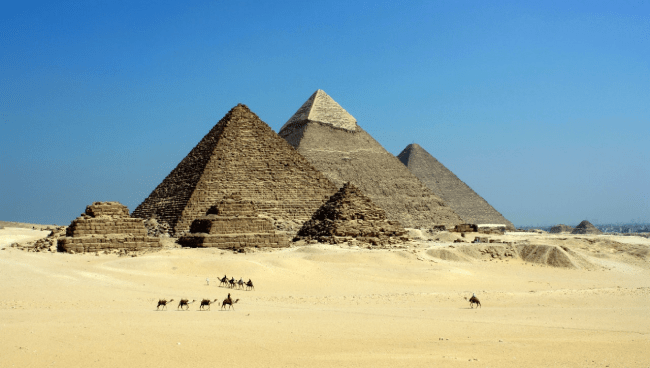 With that said, it should be known that most foreign travelers will need to present a visa in order to be allowed entry into the country. However, there are nine countries whose citizens enjoy visa-free entry into Egypt. Plus, there are eleven other countries whose citizens may enter Egypt without a visa depending on certain conditions being met.
If a traveler is from a country aside from the visa-exempt ones or they don't meet the criteria for visa-free entry, they will need to apply for a visa to be allowed to enter Egypt. An eVisa is fundamentally a pre-registration for the holder of the document. Once the traveler gets into his destination, the Egypt eVisa will be replaced with a regular visa so the traveler can freely enter the host country. This is the reason why people who are going to Egypt are advised to get their documents ready before boarding the plane so they don't waste any money, time, and effort.
Egypt will also require an Egypt Health Declaration Form on top of the visa requirement. The basic function of the form is to serve as a record of the recent health and medical status of the person that it is referring to. It is also a record of where the traveler went, especially the countries he's been to within the past 14 days. That said, the most secure way to get one is to 'complete an application' using iVisa.com.
This is where the iVisa.com platform is most useful. When you apply for travel documents using the service, you can be sure that the information is accurate. That means that everything is processed correctly and the application causes zero worries and stress for the traveler. iVisa.com is a trusted name in the digital travel documents business, providing the correct documents to their customers, and they have done so for the past several years.
Frequently Asked Questions
Does Egypt require a visa and a Health Declaration Form for every inbound foreign traveler?
As a rule, Egypt does require both a visa and a Health Declaration to be submitted by foreign travelers who want to enter the country. However, there are a few countries whose citizens are allowed to enter Egypt even without the benefit of a visa. All they have to request is a valid Health Declaration and they will be able to get into the country.
TheEgypt Health Declaration Form, as stated above is a document stating the health status of the holder. Egypt uses this form to help identify those travelers who are not showing any symptoms associated with viral respiratory diseases, helping them to enter the country more quickly and allowing the government to divert more resources to the cases that need more. Get your Egypt Health Declaration Form from iVisa.com and save yourself the headache.
Which countries are exempted from Egypt's visa policy?
These are the nine countries that enjoy visa-free entry arrangements for their citizens: Bahrain, Hong Kong, Jordan, Kuwait, Macao, Oman, Qatar, Saudi Arabia, and United Arab Emirates.
There are also countries whose citizens may be exempted from the visa policy depending on their age bracket, gender, place of residence, intended destination, or certain passport conditions. You can check if you're nationality is exempted from this visa here.
Why is it better to apply for both documents at the same time?
It was mentioned above that Egypt is going to need travelers to turn in both a visa and a Health Declaration form before they are allowed to go inside its borders, that is unless the traveler meets the conditions for visa-free entry. However, they will still need to present a Health Declaration. So it just makes so much more sense to apply for both documents at the same time so you won't have to do it at the airport. It's much better to be thoroughly prepared before going on a trip abroad and preparation includes getting all of your paperwork ready.
To help you out, you can request an Egypt eVisa and an Egypt Health Declaration Form using iVisa.com.
What does Egypt require for the eVisa application?
Applicants will need to submit or send:
A clear digital copy of the personal information page of the traveler's valid passport. In some instances, they will also need a scanned copy of the last page of the passport, if it is applicable.
Why use the iVisa.com service?
Security is everything these days and iVisa.com is at the forefront of it, especially since it about personal information. The website itself is secured by the top software, so there is every assurance that all the information entered by customers in their applications will not fall on identity thieves or hackers.
I need more information. Where can I go?
The iVisa.com website has all the information you need about eVisas and other travel documents that are requested online. You can visit the website now or email us at [email protected].