A lesser-known destination compared to the mass infected touristic sights such as Italy, France, and Spain is Estonia. This hidden country has historic towns filled with medieval churches and cobbled streets, but also bright and vast green spaces where you can relax.
Although many travelers focus on Tallinn, the Estonian destination also has Pärnu, the seaside town, Tartu with hilltop ruins to discover, and more. Citizens of Nauru are some of the travelers that get to enjoy every corner of Estonia with easy access thanks to being part of the Schengen visa-free program.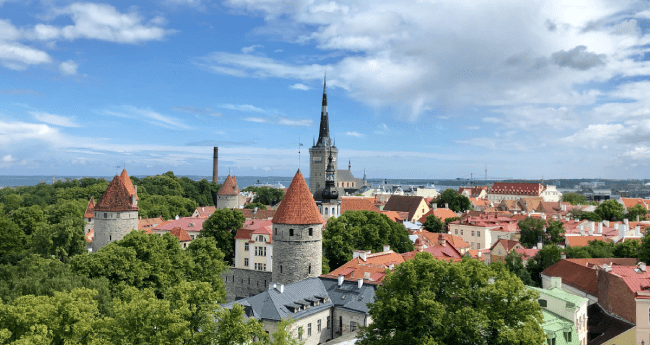 The freshly produced rye bread and vegetables are only part of the ingredients that make up the high-quality dishes of their cuisine, which you don't want to miss. You'll also want to add a walk through one of their national parks, where the great forests are covered with a diversity of flora and fauna to leave you speechless. A few months from now, easy access will change slightly, and travelers will need to request an ETIAS document before their departing flight. The ETIAS is a digital authorization mandatory for all visitors incoming from visa-exempt countries. It will work as a prescreening process of these travelers to ensure they're not a security threat to the Schengen region, but it will still grant them access to multiple entries to all the states of the area.
Check the following FAQs about Estonia ETIAS for citizens of Nauru and its online application process with iVisa.com.
Frequently Asked Questions
What is the Estonia ETIAS?
The Estonia ETIAS is a new document created to function as a prescreening process of all incoming visitors to verify their information and make the customs process easier. It will also help to reduce immigration and terrorism numbers throughout the Schengen region.
Travelers arriving from Schengen visa-free countries like citizens of Nauru are required to apply for the Estonia ETIAS before departing.
Do all citizens of Nauru need an ETIAS?
All travelers that wish to visit any of the Schengen region countries will need an ETIAS travel document before boarding their flight. The authorization document is needed by every citizen of a Schengen visa-free country regardless of their age. It is possible that travelers under the age of 18, and older than 70 pay a lower fee for the process.
For how long is the ETIAS valid?
The ETIAS validity will be determined by the information you provide on your online application. This means that your ETIAS can be valid for the duration of your trip or up to 3 consecutive years. During the validity of your document, you can only stay for 90 days every 180 days.
How many times can I visit Estonia with an ETIAS?
With an approved ETIAS you can visit Estonia and all Schengen countries multiple times for the entire validity of your ETIAS authorization. It would be best if you also considered that the approval only allows you to stay in any of the Schengen states for no more than 90 days in a 180-day period.
Which documents are required to start the Estonia ETIAS application?
The online Estonia ETIAS application is very straightforward and doesn't require many documents. You will only need the following to complete your questionnaire: A biometric passport to fill in the application form. You will most likely need a scanned copy to upload on your application.
An email address to receive all information related to your ETIAS results.
Payment method, for the online fee. It can be through a PayPal account or a credit/debit card.
How fast are the ETIAS results delivered?
The application process of the Estonia ETIAS for citizens of Nauru can be done through the official website at regular speed, or you can get your documents processed faster with iVisa.com services. Although we currently have no prices, we can still give you an insight into our processing options to deliver quicker results.
The three options on the iVisa.com platform are:
Standard processing alternative: The affordable option to getting your results delivered for an average waiting time.
Rush processing alternative: A more expensive alternative but will deliver your ETIAS results faster.
Super rush processing alternative: The most expensive option but will deliver your ETIAS results in no time.
How can I obtain the Estonia ETIAS?
Applying for the Estonia ETIAS for citizens of Nauru through the official website can be a challenging process and time-consuming. If you use the iVisa.com service you are saving minutes by following their 3-steps and choosing a faster processing speed:
First, complete your ETIAS application with your personal details and pick the processing alternative for your ETIAS results.
Second, revise the information included in the previous step and then pay the online fee.
Third, upload any document needed as part of the application and submit the form.
You are then only required to wait for the results to come in based on the processing alternative you selected.
Is it safe to apply for ETIAS with iVisa.com?
It's safe to apply for the Estonia ETIAS for citizens of Nauru through the iVisa.com website with an excellent security system to keep your data safe from leaks. All details the users provide for their application is securely saved on the database during and after submitting the application. You can read more information and [reviews] about our services for more details.
Is there more information about ETIAS I can find?
If you continue having questions about Estonia ETIAS for citizens of Nauru, you can contact our customer service team to solve those doubts. You can also look at the information found on the iVisa.com website.