Do you love the art of typography and print? Then, plan a trip to Typa, a private museum studio in Tartu, Estonia. Visiting this wonderful place will give you an opportunity to see a range of historical printing machinery and paper-making equipment. You will be amazed to see an array of letterpress alphabets in every possible style. You can also try your hand at creating a notebook utilizing a 150-year-old hand press. You can also design a linocut print or make paper from pulp. Live your dream of trying your hand in printing by visiting this brilliant museum in Estonia. But keep in mind to apply for a Estonia ETIAS if you are traveling from Guatemala.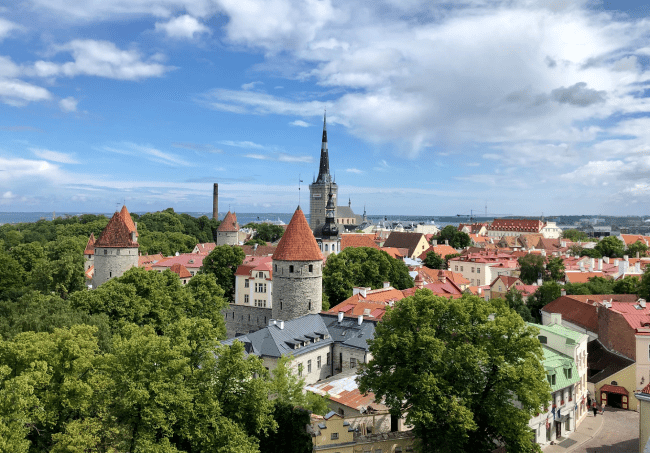 Need your Estonia ETIAS quickly and easily? Contact iVisa.com and take advantage of our amazing services for Estonia ETIAS for the citizens of Guatemala. We provide completely online services to our customers where you can apply online, pay online, and receive your document online.
If you wish to have more information regarding Estonia ETIAS for the citizens of Guatemala, you can check the following sections:
Frequently Asked Questions
What do you mean by Estonia ETIAS?
The European Travel Information and Authorization System or ETIAS is a novel document that can be applied online. This travel authorization document allows every citizen of any of the sixty-two visa-free countries to enter any of the twenty-six Schengen countries in Europe. With the utilization of Estonia ETIAS for the citizens of Guatemala, you can enter Estonia without any hassle.
How is ETIAS beneficial?
ETIAS is beneficial for travelers and the government in many ways. It allows the government to keep track of every traveler coming from any of the visa-exempt countries. This assists the government in reducing terrorism and crime rate. The security of the border can also be enhanced. For travelers, it is beneficial as it can be applied and received online. There is no need of visiting the embassy to obtain this travel document. It allows travelers to visit the country multiple times within a period of 3 years.
How do I know about my eligibility for Estonia ETIAS?
You can check your eligibility for Estonia ETIAS by checking in our Visa Checker Tool. To check your eligibility, you have to enter Estonia as your destination and Guatemala as your nationality. By clicking the 'submit' button, you will get your answer.
How can I apply for Estonia ETIAS?
iVisa.com offers you a very simple procedure for the application of Estonia ETIAS for the citizens of Guatemala. Our procedure assists you in saving your time and effort that you can utilize in packing your bags. You have to follow three simple steps to complete the procedure:
First, fill out an application form available on our website and answer all questions appropriately
Second, review all answers so that you can avoid any discrepancy
Third, upload your documents like passport copy and submit your application form for Estonia ETIAS.
What are the options for processing time and cost for Estonia ETIAS?
When you associate with iVisa.com for obtaining Estonia ETIAS for the citizens of Guatemala, you can select from three options for processing time. You can choose the option that suits you best based on your requirement. The exact information about these options is not possible to give as this travel document is still not operational. However, by going through these options, you can get an idea about them:
Standard Processing Option: Get you document at an affordable rate in the standard time by choosing this option.
Rush Processing Option: Get your Estonia ETIAS at a bit more expensive rate by choosing this option.
Super Rush Processing Option: Get your document urgently at the most expensive rate by choosing this option.
Can I rely on iVisa.com services?
Yes, iVisa.com services are completely reliable and safe for Estonia ETIAS and other travel documents. We utilize the best and advanced systems for security. Thus, your personal information will be safe with us.
How can I clear my doubts regarding Estonia ETIAS?
To clear your doubts, you can visit our webpage and contact our customer care executive anytime to get more info regarding Estonia ETIAS.