Looking to discover and immerse yourself in a new culture? Estonia is just the place for you! This country has a unique blend of culture because of its fascinating history. In addition, their traditions and way of life are highly individualistic. And what do you need to get to this interesting country? An ETIAS Authorization that iVisa.com has made super easy for you to get!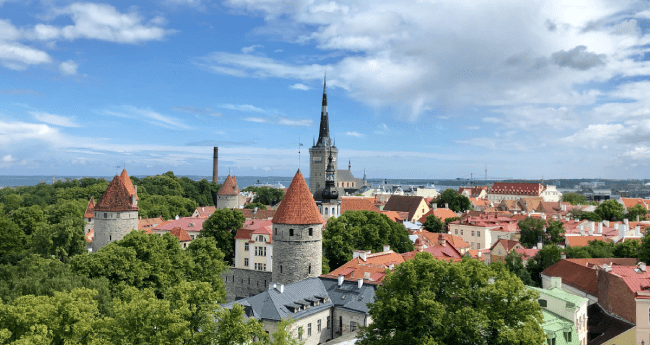 Want to know more about how you can apply for Estonia's ETIAS? Keep reading our FAQs that we've put together so you can go about applying for iVisa.com's ETIAS Online!
Frequently Asked Questions (FAQs)
IS THE ETIAS COMPULSORY TO ENTER ESTONIA?
Yes! From 2022 onwards, this electronic travel authorization will be a compulsory immigration system used to address potential security threats throughout the borders of the EU.
The European Travel Information and Authorization System or ETIAS, is a visa waiver scheme and provides an early indication as to whether or not an EU visa-exempt traveler will be allowed into the Schengen zone. Citizens of Mauritius must get this ETIAS authorization before entering the EU for business or leisure purposes.
IS THE ETIAS VALID ACROSS THE ENTIRE EU?
Nope. Having an ETIAS does not guarantee permission to enter the EU as this decision is made by the national border security guards via a screening process at the port of entry.
However, the ETIAS application does make it easier by conducting prior checks in order to pre-determine any issues as much as possible. This pre-verification process includes a check of your prior criminal record, work experience, visits to war-ridden countries etc.
In addition, it's worth remembering that not all of the EU countries are in the Schengen zone such as destinations like Ireland.
HOW LONG IS THE AUTHORISATION VALID FOR?
Once issued, the ETIAS authorization will allow you to stay for tourism or business purposes, in 26 countries in the Schengen Economic Area for up to 90 days in a 180-day timeframe and will hold valid for up to 3 years from the date it is issued or the expiry of the passport, whichever comes first.
HOW DO I APPLY FOR AN ETIAS?
The ETIAS application is expected to take about 10 minutes to fill out. It will be online so you will not have to go through paperwork. The only things you will need to apply for the ETIAS is your valid passport, an email address and payment method and possibly a digital photograph!
Follow these three steps and you're good to go!
Stage1, complete the online authorization form and select the procedure time you prefer (more on this below).
Stage2, double-check the information you entered into your application and use your credit/debit card/Paypal account to pay.
Stage3, upload your nationality related documents and hit submit.
WHAT IS THE PROCESSING SYSTEM FOR AN ETIAS APPLICATION?
We have created different options in order to allow you to choose what you need based on your time and budget. Here are our 3 types of prices and processing times:
Type 1: The "Standard" option is processed within a moderate waiting time and at a base price.
Type 2: The "Rush" option allows you a much faster option for a little higher price. This is for when you need to get going in a real rush!
Type 3: The "Super-Rush" process is useful for when your journey needs to start imminently and you need a priority process, at a relatively higher rate.
Need more info? Please feel free to contact our customer support team at any time!
CAN I RELY ON IVISA.com TO GET IT?
Of course! We follow all strict online travel-related legal and privacy procedures. iVisa.com has the most technologically advanced system to protect your private information, while outwardly simplifying the process of filling out online forms.
Check out our client reviews and see for yourself what they have to say!
HOW DO I GET MORE INFORMATION ON IVISA.com AND THE ETIAS?
Whenever you do have any queries, contact us and we will be happy to give you more clarity about anything you would like to know.
Contact our customer agents by calling them on +1 (786) 460 2707 or check out iVisa.com's webpage for more info.
If you feel all set to go, apply now for your ETIAS form via iVisa.com and get ready to embark on an adventure to Estonia!