If you are planning to spend your summer in Estonia, then start your journey in Pärnu. The city has plenty to offer, from spectacular beaches to the famous mud baths. Also, enjoy some trendy restaurants and indulge in some Estonian cuisine. Visit this unique place and explore the requirements to enter Estonia.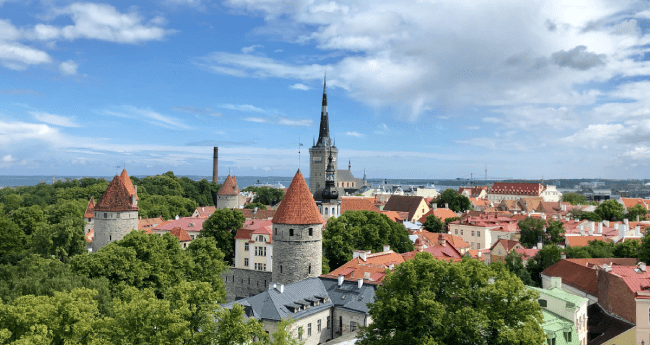 Citizens of the United States of America will need to comply with the new entry requirement called ETIAS if they want to visit Estonia. ETIAS is an easy electronic form that will be mandatory for travelers who don't need a visa to the Schengen area.
Luckily, you can trust iVisa.com with the ETIAS process. iVisa.com offers a reliable, fast, and simple service. Keep reading about Estonia ETIAS next.
Frequently Asked Questions (FAQs)
What is ETIAS?
ETIAS is the European Travel Information and Authorization System. International travelers who would like to visit Estonia will need to obtain the ETIAS before arrival. The European Union will introduce the system by 2022.
The ETIAS's purpose is to collect information that the European Union will use to prevent criminals from entering European countries. High crime rates and irregular immigration have pushed the EU to pursue extra measures like ETIAS.
I'm a citizen of the United States of America, do I need an Estonia ETIAS?
Yes! Incoming visitors from countries exempt from a Schengen visa need to acquire the Estonia ETIAS. In this case, the United States of America is a visa-free country to the Schengen zone, therefore, its citizens need to have an ETIAS before arriving in Estonia.
Can I travel to other countries with Estonia ETIAS?
Yes, if those countries are part of the Schengen zone. The ETIAS document is valid for the 26 states in the Schengen agreement.
Citizens of the United States of America who are unsure if they need an Estonia ETIAS for all the countries they would like to visit can use the iVisa.com Visa Checker. The tool will help them determine what travel documents they need.
What is Estonia ETIAS validity?
The validity of the Estonia ETIAS document is for 3 years since the issued date. 90 days in a 6-month period is the maximum stay in Estonia or any other Schengen countries with ETIAS. Remember that ETIAS allows multiple entries to the Schengen zone.
Citizens of the United States of America can discover more about the application here.
What info and docs are requested?
The electronic questionnaire will request details about name, passport number, birthplace, nationality, etc. Citizens of the United States of America could answer questions about criminal records, travel history, and medical conditions. Americans must be honest with their answers as the information will be checked with international databases.
Make sure to have the following:
A passport scan that you will attach to the application.
An email address that iVisa.com will use to send you the ETIAS document.
Payment methods, iVisa.com gives you two options, use a Paypal account or pay with a credit/debit card.
What are the processing times?
Citizens of the United States of America can choose between the next options:
Standard service, the typical option for an affordable price.
Rush service, a faster requirement paying a fair fee.
Super rush service, in case you are in a hurry, and you need the ETIAS as soon as possible.
Not sure about something? Contact a support agent.
What is the Estonia ETIAS process?
The process has only 3 steps:
Fill out the online form with your personal information and choose a processing time.
Check the details and complete any missing blank spots. Decide how to pay, whether with a *credit/debit card or a Paypal account**.
Attach the passport scan and any other documents required.
Easy, right? Travel to Estonia with your ETIAS soon!
Why do I need an email address?
The email address is important because this is how you will receive the Estonia ETIAS. Citizens of the United States of America must provide a valid email address, so they don't have issues when receiving the document. Save the ETIAS document in an electronic device and show it upon arrival.
How secure is iVisa.com?
Safety is a priority for iVisa.com. Every process and travel requirement follows strict security guidelines. Citizens of the United States of America can trust iVisa.com as many of our previous customers. Read their opinions here.
How can I get more information?
Check the iVisa.com main page to explore further about iVisa.com services. We can help you with plenty of travel documents. Connect with our customer support team for any doubts or write to help@ivisa.com.