Estonia has plenty of places to offer, like the island Saaremaa. Spend some time in the capital, Kuressaare, where you can visit the fantastic medieval castles. There are some outdoor activities like hiking and birdwatching that you can enjoy in the nearby peninsula. Keep exploring Estonia and find out more about the entry requirements for international visitors.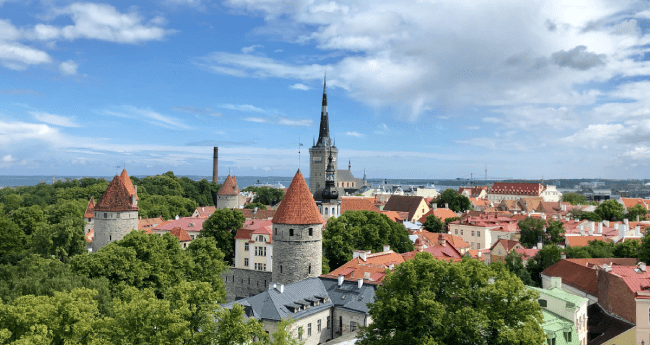 Citizens of Vanuatu have to follow the new measures to enter Estonia. The main requirement is to fill out an online form known as ETIAS. iVisa.com is already familiar with the ETIAS process, so you can trust iVisa.com with your document. Try a simple, fast, and reliable product.
Keep reading about Estonia ETIAS below.
Frequently Asked Questions (FAQs)
What is ETIAS?
ETIAS is an electronic questionnaire that will be mandatory for travelers exempt from a Schengen visa. ETIAS stands for European Travel Information and Authorization System.
The European Union is implementing the ETIAS process due to security reasons. ETIAS will collect information from travelers and the EU immigration teams will use it to intercept potential threats.
Check more about the ETIAS application with iVisa.com!
Can citizens of Vanuatu apply for ETIAS?
Yes, citizens of Vanuatu can apply for Estonia ETIAS. Any visa-free country to the Schengen zone will be eligible to apply for an ETIAS. In this case, Vanuatu is among the countries with the visa exemption. For this reason, citizens of Vanuatu who would like to visit Estonia need to have an ETIAS before arrival.
Estonia is ready to welcome you!
Is the ETIAS only valid for Europe?
Yes, but be careful when referring to Europe. The Estonia ETIAS gives you access to the 26 European countries in the Schengen zone. However, not all countries in Europe are part of the Schengen agreement. Use the iVisa.com Visa Checker and confirm if you need an ETIAS for the countries you want to visit.
How long is ETIAS valid?
The Estonia ETIAS is valid for a maximum of 3 consecutive years. Also, you can only stay in the Schengen zone up to 90 days in a 180-day period.
Apply and explore Estonia soon!
What documents are requested?
The ETIAS application will require the following information:
A passport scan with a clear view of your photo and details.
An email address so you can receive the ETIAS document.
Payment methods, iVisa.com gives you the option to pay with a Paypal account or with a credit/debit card.
Citizens of Vanuatu must respond to the questions in the electronic form. The inquiries will be related to personal information, trip details, criminal records, medical conditions, and travel history. The EU authorities will cross-check your details with international databases, so be honest with your answers.
What are the procedure times and fees?
Citizens of Vanuatu have three alternatives according to their time and budget:
Standard processing option, paying the lowest fee, you will have the ETIAS document soon.
Rush processing option, a faster alternative for a fair fee.
Super Rush processing option, when your trip is just around the corner and you can't wait.
Do you need more information? Get in touch with a support agent.
What is the Estonia ETIAS process?
Complete the online questionnaire and choose a processing time (Standard, Rush, or Super Rush).
Verify your details are correct. Select a payment option between a credit/debit card or a Paypal account.
Attach the documents required, like your passport scan.
Citizens of Vanuatu can visit Estonia with an ETIAS!
How will I receive my response once I apply?
After successfully completing the application, you will receive the ETIAS document in your email inbox. Citizens of Vanuatu should keep the ETIAS document with them when entering Estonia and show it to airport officials.
Do children need ETIAS?
Yes, children need to fill out their own ETIAS. Any traveler exempt from a Schengen visa needs to have an ETIAS before arrival. The rule includes children and the elderly.
Start the ETIAS application!
How secure is iVisa.com with my requirement?
iVisa.com is super safe! iVisa.com has been working with travel requirements for some years now and has the right expertise to bring you the ETIAS. Citizens of Vanuatu can trust iVisa.com with their Estonia ETIAS. Previous customers have left reviews about iVisa.com. Read them here.
I have some questions, who can I contact?
Reach out to our customer support, so they can solve any questions you may have. Also, continue checking the application page where we have displayed further information.
Traveling to Estonia is easy with iVisa.com! Apply for your ETIAS!