Are you planning to go to Estonia for a quick visit? Or maybe are you thinking about studying or working in this country? Well, if you are a Citizen from Afghanistan, first, you must go through the application process and obtain the Estonia Schengen visa for Citizens of Afghanistan to be allowed to enter.
iVisa.com makes the application easier thanks to the online service we created. Our expert team assists users along the process to improve their application and get optimal results.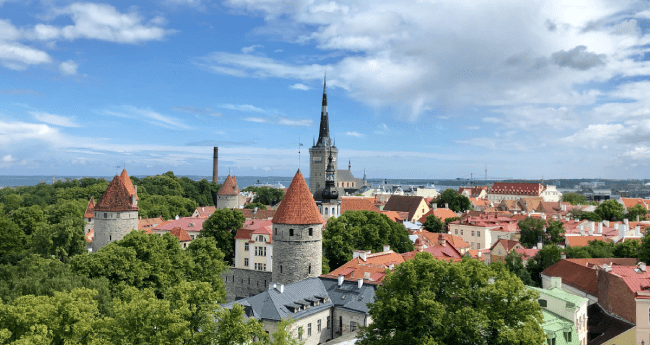 The Coronavirus contingency measures are still valid in 2021, making it a little harder to apply for a visa, but not impossible. Even during this time, most countries offer many options to enter their borders. iVisa.com has the experience and the most capable team to help you get your visa approved.
This blog gives you access to our online process. You can also know the latest updates about the Estonia Schengen visa for Citizens of Afghanistan. Stay with us!.
Can I get my Schengen visa with iVisa.com?
Of course, you can!. Just pay attention to the instructions:
Get into the application page.
Fill out the online form with your personal data and travel information.
Stick your documents and information to the application form.
Select the most suitable processing option for your trip.
Let our professionals check your application.
Edit and send the application back to us. (if applicable)
Get your visa in your inbox (Be sure to validate your Email first.)
Keep a digital file of your visa and also get a printed copy.
Remember, iVisa.com has simplified the process to get your Estonia Schengen visa for Citizens of Afghanistan. Keep reading this blog and access the online application whenever you feel ready to start.
What do I need to apply in advance for the Estonia visa?.
All you need is to prepare for your trip with enough time. If you have the option to apply for the Estonia Schengen visa for Citizens of Afghanistan with at least a couple of months of anticipation, you can enjoy benefits like receiving feedback from our expert team to improve your application.
Applying in advance for the Estonia Schengen visa also allows iVisa.com to select the best date to process your application and possibly get your document approved.
Start filling out your application
Frequently Asked Questions
Why do I need a Schengen visa?
If you are a Citizen of Afghanistan, you should know your country is on a list of 107 non-European countries that are not added to the Schengen zone agreement. This is why Estonian authorities ask travelers from your country to obtain and present at the border control an Estonia Schengen visa for Citizens of Afghanistan.
We know the traditional way to apply may be a heavy, boring procedure. We can assure you that our online application service makes the process a lot easier and faster. We invite you to get your visa with us and be amazed about the results.
Access the online application form!
Can I freely enter Estonia during the Covid-19 pandemic?
As well as the rest of the Schengen zone, Estonia imposed strict entry restrictions on third-country nationals. This condition remains in 2021. Only a few countries outside the EU are allowed to enter: Uruguay, Singapore, South Korea, Thailand, Rwanda, New Zealand, Japan, and Australia.
Despite restrictions, if you are an Afghanistan citizen, you may enter Estonia if you meet at least one of the following conditions:
You make part of a diplomatic representation or consular office in Estonia. Family members of the representative are authorized too.
You are directly involved in the supply chain of items considered vital such as food, goods, and raw materials.
You provide a service considered as essential during the Covid-19 pandemic, for example, home medical services.
You are part of a company that transports passengers, goods, or other critical items.
You are a skilled technician on a mission to conduct critical repairs or apply maintenance to a vital element during the pandemic.
You are guiding a group of tourists with authorized entry to Estonia.
You are a certified volunteer on a mission to provide help or special services in Estonia.
You were hired for a specific job or to perform repairs on a Danish company's equipment.
You are transiting through Estonia on your way to your country of origin.
Do you have another special condition not mentioned above? Does that make you think you could be allowed to enter Estonia? Please contact one of our customer service agents and clear your doubts right away!
Don't forget to carry a Negative COVID-19 certificate issued in the last 72 hours. Also, provide the proper documentation to support the special condition you claim to enter Estonia.
What is the validity of the Estonia visa?
The Estonia Schengen visa for Citizens of Afghanistan could have a validity of a few months to 5 years. It also may allow a single-entry, double-entry, or multiple entries.
You should also know about the 90/180 rule: non-Schengen zone citizens are authorized to stay in Estonia for 90 days in a period of 180 days.
What requirements should I meet before starting an application?
Declaration letter - A signed letter from your contact in Estonia is required to state the purpose of your trip.
Valid Passport - A Copy of your valid passport with 180 days of remaining validity beyond the date of arrival.
Passport Photo - Two passport-style pictures. Validate the conditions of your pictures with iVisa.com photo. A quick process will make your photos government compliant.
Return Ticket Reservation - Including a flight reservation with arrival and departure dates is required. iVisa.com recommends not to buy your tickets until getting your Estonia Schengen visa for Citizens of Afghanistan.
Means of Subsistence - Bank account statements from the last 6 months to prove you can cover your stay in Estonia.
Civil Status Certificate - Marriage certificate, children birth certificate.
Travel Insurance - Due to the current world health situation. Getting Health insurance up to € 30.000 is mandatory. Your application will be denied if you do not meet this requirement.
Hotel Reservation - Provide the address of the place you are staying during your visit.
Payment method - Three options available: Debit/Credit card, PayPal.
What options do I have to process my application with iVisa.com?
Standard Processing time (

USD 20.00

-

24 hours

): Average processing speed. Suitable for every budget.
Rush Processing time(

USD 35.00

-

8 hours

): Need faster results? Pay a higher fee.
Super Rush Processing time (

USD 60.00

-

4 hours

): Choose this option to get an immediate response. This is the most expensive alternative.
Does iVisa.com offer a safe service?
iVisa.com is improving its protocols to process your documents under the strictest security measures. We guarantee your information is safe with us. A quick visit to the customer's comments section will give you enough reasons to choose our service.
Would you like to chat with a Customer service agent? Feel free to contact us anytime.
Could I receive more info before starting my application?
We have all the info you may need to solve your queries about the Estonia Schengen visa for Citizens of Afghanistan. Just choose an option: Enter iVisa.com customer service to chat live with our agents.
Explore iVisa.com blog and discover by yourself the latest updates for your upcoming trip.