The first step that Angola citizens must take when they decide to visit Estonia is apply for a Schengen visa. Getting a travel document like a visa under the traditional procedure makes many people desist in traveling.
iVisa.com knows about this. To help travelers get their documents and avoid stress in the process, we have developed a complete online service that makes your application for the Estonia Schengen visa for Citizens of Angola simpler, safer, and faster.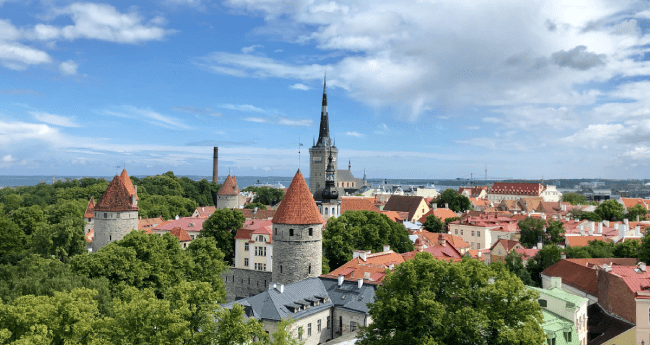 Today, the common concern is how the Corona virus outbreak may affect travel plans. Despite the global situation, there are many ways to apply for a travel authorization and get to your destination under safe conditions. The team from iVisa.com has prepared the best solutions to process your documents and offer you great results.
The following is a comprehensive guide that will allow you to complete your application for the Estonia Schengen visa for Citizens of Angolalike a pro in no more than 20 minutes.
How the online service of iVisa.com works?
iVisa.com has simplified the process to apply for the Estonia Schengen visa for Citizens of Angola:
Access the online form and fill it out with your personal and travel information.
Collect the required documents and put them together with the application form.
Choose under which option you want to process your application.
Follow the recommendations from our experts to improve your application
Edit your application and re-send it.
Look in your inbox for your visa.
We suggest printing a copy of your visa and saving the digital file you received on your mobile device.
We are always happy to receive your comments or to assist you during the process. Do not hesitate and contact us anytime. Our Customer service agents are there for you.
Is applying in advance an option for me?.
Of course! If your departure date is a couple of months away, you can apply in advance for the Estonia Schengen visa for Citizens of Angola.
Nothing but benefits are what you get from applying in advance: enough time to improve your application, the option of adding more documents, and maybe the most important, you give iVisa.com enough time to find the ideal moment to process your document and increase your chances of being approved.
Frequently Asked Questions
What travelers are welcome in Estonia during the Covid-19 outbreak?
The ban imposed on third-country nationals in 2020 is still valid in 2021 until further notice. Only the nationals from a small group of countries have regular access to Estonia. Travelers with a passport from Angola must belong to any of the following categories to enter Estonia.
Consular representatives (and their families) of a foreign country residing in Estonia.
Workers who are involved in the supply chain of goods, food, and raw materials.
Any people providing medical services in Estonia
People of the passengers' transportation industry.
Skilled professionals in a mission completing special tasks in Estonia
Those assisting groups of tourists. (Government permission required).
Specialists with a valid contract with an Estonian company whose abilities are considered unique to perform vital activities during the pandemic.
Passengers in transit through Estonia on their way home.
With no exemptions, travelers must be tested for Coronavirus before departing to Estonia. Also, must present a Certificate with a negative result for COVID-19 once they arrive in Estonia.
Our customer service agents are ready to assist you with the conditions required to enter any of the categories mentioned above.
Wait no more and get your Estonia Schengen visa for Citizens of Angola with the online services of iVisa.com.
How could I know for how long will my visa be valid?
Once you get your Estonia Schengen visa for Citizens of Angola approved, you must wait to receive your document to check how long it is valid. The authorities determine the validity of a visa based on the information provided by the applicant.
The Estonia Schengen visa for Citizens of Angola may cover a single-entry, a double-entry, or multiple entries. The expiration date of your document may be set within a few months after the approval or up to 5 years.
What documents/information should I include to improve my application?
Presentation letter - Getting a document where the reasons for your trip are explained is mandatory. Ask your contact in Estonia to sign it. If it's possible, legally notarize the letter.
Passport copy - Get a copy of your valid passport.
Photo - Together with your application for the Estonia Schengen visa for Citizens of Angola, send two passport pictures. (Check size, white background). Most people fail in getting the right picture. Ensure your photos are government compliant with iVisa.com photo. It is a great and affordable option.
Travel tickets Reservation - A copy of your itinerary is necessary to show to authorities you mean to leave Estonia within the permitted times.
Sufficient means - Attach a copy of your bank account statements from the last 6 months.
Health assistance - Get medical insurance to cover possible expenses up to 30.000 euros. It must be valid in Estonia and the whole Schengen zone. Please remember this requirement is mandatory since the Coronavirus outbreak.
A place to stay - Whether you are staying at a family/friends place, at a hotel room, or at a rented flat, you must prove to authorities you have a place to stay during your visit to Estonia.
Payment method - Debit/Credit card, PayPal.
Start with your application now
What alternatives do I have to process my request?
Standard Processing time (

USD 20.00

-

24 hours

): Average processing time, low fee.
Rush Processing time (

USD 35.00

-

8 hours

): Faster response, high price.
Super Rush Processing time (

USD 60.00

-

4 hours

): For the highest price, access the fastest processing option and receive an almost immediate response.
Are the online services of iVisa.com safe?
Thousands of people daily choose iVisa.com to process their documents thanks to our high-quality service and the security measures we deploy for every process. When you choose our online service to apply for the Estonia Schengen visa for Citizens of Angola, your information is protected by several security filters.
We offer you all the guarantees you need to process your document. Chat with one of our Customer service agents and clear your doubts.
Is there another source to get more information?
iVisa.com created two channels to share with you the latest news and requirements for the Estonia Schengen visa for Citizens of Angola