Any person that is not a citizen of the region needs a Schengen visa to enter this country. There are exceptions and agreements between certain countries, including the US. For these countries, people can enter the country short-term but will need visas for long-term stays.
Depending on the purpose of your trip, you should apply for different types of visas. iVisa.com has for you an innovative service that helps you to obtain in an easy way your Estonia Schengen Visa for Citizens of Bhutan.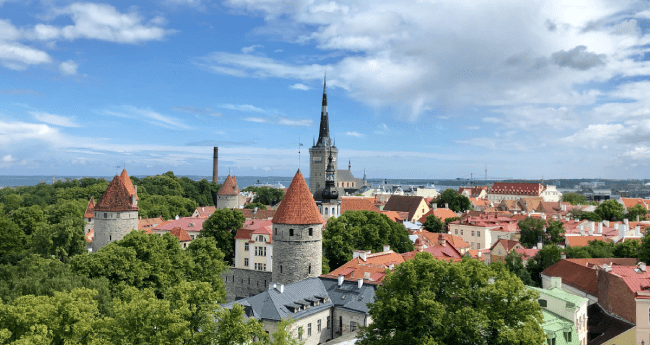 You should know that our service counts on a user-friendly platform that contains a lot of important information about the visa process. In this article, you will find all the tools for your procedure. iVisa.com provides you an efficient service during your Estonia Schengen Visa for Citizens of Bhutan process.
This a 100% online process and you do not need a lot of documentation for your Schengen Visa, through us your visa is ready depending on your time and needs! We recommend that you apply for a visa well in advance of your intended entry into the Schengen area.
This is an overview of the steps you need to follow to obtain our Estonia Schengen Visa for Citizens of Bhutan with iVisa.com:
Access the application page.
Complete the information as requested.
Select a processing speed.
Our experts review your application and let you know if there are any problems.
Receive your e-Visa via Email.
Print or display your e-Visa for officials at the airport in Estonia.
Due to the Global health situation, Estonia has imposed a foreign entry ban, we recommend staying updated about the country's restrictions before applying for the Visa. Our main goal is to make this process successful.
Our executive service team can provide you more info about this delicate situation.
Apply in advance!
Frequently Asked Questions
How long can I stay with my visitor/tourist/business/ visa in Estonia?
The most common type of visa issued to the travelers can reach a maximum of 90 days in every six month period starting from the date of entry. We recommend you to take out flexible travel insurance or health insurance which covers a longer period.
If you have any doubt about your Estonia Schengen Visa for Citizens of Bhutan our iVisa.com's service are able to provide you more information about this procedure.
What are the required documents for an Estonia Schengen Visa for Citizens of BHUTAN?
iVisa.com has created a list of the required documents, you will find a short brief for each requirement.
You just need the following:
Visa application form Fill it completely and correctly.
A professional picture. This document can be easily obtained with iVisa.com Passport Photos's professional service.
Valid passport.
Return ticket reservation with dates and flight numbers specifying entry and exit from Estonia.
Travel insurance A document that proves you have travel health insurance for the whole Schengen territory.
Proof of accommodation for the entire stay This can be one of the following: Hotel/hostel booking - Rental agreement - Letter invitation.
Means of subsistence Proof of sufficient financial means for the period of stay in Estonia, as a debit/credit card or/and Paypal profile to proceed with the payments.
If you are ready to request your application, click on iVisa.com page
What are the restrictions due to Covid-19?
The COVID-19 pandemic continues to affect countries differently. Challenges to any international travel at this time may include mandatory COVID-19 testing requirements, quarantines, travel restrictions, and closed borders.
If you must travel take the next steps:
Get tested with a viral test 1–3 days before your trip.
Wear a mask, stay at least 6 feet from people who are not traveling with you, wash your hands often or use hand sanitizer, and watch your health for signs of illness.
After you travel, get tested 3–5 days after travel AND stay home for 7 days after travel.
In case you need more information about this sensitive situation please, contact our support service team. They are updated about this topic and they will guide you to obtain your Estonia Schengen Visa for Citizens of Bhutan successfully.
What are the three different alternatives of payment that iVisa.com offer to process the Estonia Schengen?
iVisa.com can offer you different and easy ways to pay, and of course, the prices are according to your needs.
The three alternatives are:
Standard Processing time (

USD 20.00

-

24 hours

): this is the standard option that allows you to get your document the most affordable way possible.
Rush Processing time (

USD 35.00

-

8 hours

): Obtain your Estonia Schengen Visa for Citizens of Bhutan just in a few days.
Super Rush Processing time (

USD 60.00

-

4 hours

): If you want to get your visa made as soon as possible then select this one. The price may be high but the service is worth it.
How do I know if my Visa was accepted?
Log-in on our iVisa.com page at the top right of the page, you will find the status button. select it, and follow the steps. Or if you want personal assistance contact our team support and they will provide you all the detail about your Estonia Schengen Visa for Citizens of Bhutan.
If I make a mistake, What should I do?
First, you make sure you provide all required documents in order to avoid being refused due to incomplete documents. But in case you make a mistake, please as soon as possible reach out to our team support they will assist you and provide you with a workable solution.
Double-check and review any typos before and after you submit!
Is it safe to use iVisa.com's service?
Our 100% online forms make it easy to get your next visa, health declaration, invitation letter, or passport photo. With over 7 years of industry experience, our experts review every application to ensure maximum chances of success. Read our reviews, left by past customers to get a clearer idea about the safety of our page.
Where can I find more information related to applying for a Schengen Visa for Citizens of BHUTAN?
In case you have any questions about Estonia Schengen Visa for Citizens of Bhutan after reading the information on this article, you can reach out to iVisa.com customer service agents or search for more information on iVisa.com's blog. You can find more details about it.
iVisa.com Recommends
On this occasion iVisa.com recommends you to visit Pärnu. This is the place to go in Estonia when you're ready to kick back, relax and enjoy the sunshine. This town has a gorgeous beach, and an incredible landscape waiting for you.
You will see a centuries-old house that once belonged to the blacksmith; a statue of Estonian architect Olev Siinmaa; historic maps; secret passageways, and monuments dedicated to Johann Voldemar Jannsen, founder of one of the oldest newspapers in the country, still published today.
Also, we recommend you to visit the Hedon SPA & Hotel. Approaching 200 years old, the spa is the oldest of its kind in Estonia and offers healing mud wraps that cleanse pores and leave skin silky smooth. After your treatment, relax in the saunas, salt pool, and summer terrace.
Pärnu is also a great base for tourists who want to visit Kihnu island, This town has around 700 people, the majority are women.
The island is known for its rich singing and musical traditions, and another charming sight is to look out for the older women wearing traditional clothes while zipping around the island on a vintage motorcycle.
Sound good? Let's start this adventure with iVisa.com.