Whether you are planning to go on a visit, study or work and reside in Estonia permanently, you will have to apply for a different Estonian Schengen Visa accordingly. iVisa.com have created an easy way to obtain your Estonia Schengen Visa for Citizens of Bolivia mandatory document through a 100% online process.
Keep in mind that with this document you can stay for a certain period of time up to the maximum of 90 days every six-month period starting from the date of entry.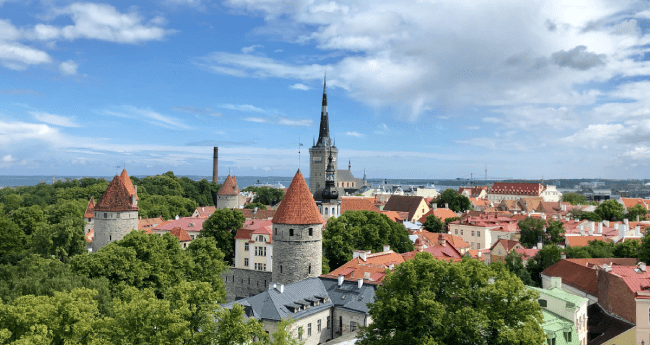 Lets iVisa.com helps you with this tedious process, it is a secure, effective and efficient process. We recommend that you apply for a visa well in advance of your intended entry into the Schengen area.
Here we will provide you with a checklist of the process you need to follow to obtain your Estonia Schengen Visa for Citizens of Bolivia
Access the application page.
Complete the information as requested.
Select a processing speed.
Our experts review your application and let you know if there are any problems.
Receive your e-Visa via Email.
Print or display your e-Visa for officials at the airport in Estonia.
Our executive service team are updated about this Global situation in this country, for that reason it is important to follow the guidelines imposed by the government, for instance foreigners are allowed to transit Estonia on the way to their home country if they do not show symptoms of COVID-19.
Frequently Asked Questions
How long can I stay with my visitor/tourist/business/ visa in Estonia?
The most common type of visa issued to the travelers can reach a maximum of 90 days in every six month period starting from the date of entry. We recommend you to take out flexible travel insurance or health insurance which covers a longer period.
If you have any doubt about yourEstonia Schengen Visa for Citizens of Bolivia our iVisa.com's service are able to provide you more information about this procedure.
What are the required documents for an Estonia Schengen Visa for Citizens of BOLIVIA?
iVisa.com has created a list of the required documents, you will find a short brief for each requirement.
You just need the following:
A fully completed and signed visa application form.
A professional picture. This document can be easily obtained with iVisa.com Passport Photos's professional service.
Valid passport.
An itinerary of your trip, including dates, flight numbers, and hotel reservations, or proof of accommodation.
Travel insurance A document that proves you have travel health insurance for the whole Schengen territory.
Means of subsistence Proof of sufficient financial means for the period of stay in Estonia, as a debit/credit card or/and Paypal profile to proceed with the payments.
If you are ready to request your application, click on iVisa.com page.
What are the restrictions due to Covid-19?
The government has established requirements on which the Health Board's guidelines for various companies providing tourism services are based. The most important among these is a requirement for people to keep a safe distance (2 + 2) to each other when and where possible. Reception and cashier desks are often equipped with physical protection screens.
In case you need more information about this sensitive situation please, contact our support service team. They are updated about this topic and they will guide you to obtain your Estonia Schengen Visa for Citizens of Bolivia successfully.
What are the three different alternatives of payment that iVisa.com offer to process the Estonia Schengen?
iVisa.com can offer you different and easy ways to pay, and of course, the prices are according to your needs.
The three alternatives are:
Standard Processing time (

USD 20.00

-

24 hours

): this is the standard option that allows you to get your document the most affordable way possible.
Rush Processing time (

USD 35.00

-

8 hours

): Obtain your Estonia Schengen Visa for Citizens of Bolivia very fast with this option, the price is a bit more expensive than the standard.
Super Rush Processing time (

USD 60.00

-

4 hours

): If you want to get your visa made as soon as possible then select this one. The price may be high but the service is worth it.
How do I know if my Visa was accepted?
Log-in on our iVisa.com page at the top right of the page, you will find the status button. select it, and follow the steps. Or if you want personal assistance contact our team support and they will provide you all the detail about your Estonia Schengen Visa for Citizens of Bolivia.
If I make a mistake, What should I do?
Please reach out as soon as possible to our customer support team and they will assist you. Remember, to avoid any problems, be careful, and review all the info exhaustively.
Is it safe to use iVisa.com's service?
A great advantage of iVisa.com is that it has a modern platform that allows you to complete your request safely and our system protects your personal data. Read our reviews, left them by past customers to get a clearer idea about the safety of our page.
Where can I find more information related to applying for a Schengen Visa for Citizens of BOLIVIA?
In case you have any questions about Estonia Schengen Visa for Citizens of Bolivia after reading the information on this article, you can reach out to iVisa.com customer service agents or search for more information on iVisa.com's blog. You can find more details about it.
Don´t hesitate to contact our customer service agents, they are ready to help you 24/7. There you have it. You're ready to go! Apply here.
iVisa.com Recommends
iVisa.com wants to recommend you visit one of the best places to visit in Estonia, it is about the Lennusadam Seaplane Harbour This award-winning museum in Tallinn houses around 200 authentic maritime artifacts and vessels in a historic seaplane hangar, which features the world's first high-volume, columnless, thin-shell concrete dome.
This attraction includes a 1930s-era submarine, a 100-year-old steam-powered icebreaker, and the remains of the oldest ship in Estonia in the museum's permanent collection. You can also try on a navy uniform for a souvenir photo and learn the art of folding paper airplanes. A variety of interactive simulators offer guests an even more immersive experience, showing you what it's like to actually fly a plane.
Imagine all the photos you can take on this beautiful place. Start an unforgettable adventure with iVisa.com you won't regret it!