Estonia is the best destination for those who like to appreciate art and architecture, while enjoying the local gastronomy. Citizens of Congo will be delighted to experience the local customs and warm hospitality when visiting this destination, but first, they need to learn more about the documentation required to travel to Estonia from their home country.
Learn how to plan your visit down to the last detail on the iVisa.com website and read below to learn everything you need to know about the Estonia Schengen Visa for citizens of Congo and more.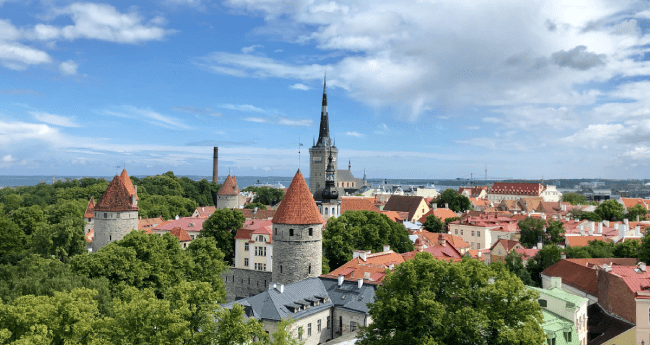 Frequently Asked Questions
Who can apply for the Estonia Schengen Visa for citizens of Congo?
All citizens, including children and seniors of Congo, will need to present a travel authorization upon arrival in Estonia to enter. If you have any questions about how to request travel documents to this beautiful country, please speak to one of the team members at iVisa.com in the 24/7 chat function found on the iVisa.com website by visiting our portal.
Where can I apply for an Estonia Schengen Visa for citizens of Congo?
On iVisa.com you can find a simple and easy-to-fill application form to facilitate your application for an eVisa, but for now, to obtain the Estonia Schengen Visa for citizens of Congo you will need to apply with the embassy.
In the future, you will find what you need by following our simple step-by-step guide that can help any traveler get ahead of the game. You must first go to our website:
Complete the form with your personal information. You can check the prices of the iVisa.com processing options and choose the time period that best suits your trip.
Please take the time to review your responses as any typographical errors could be detrimental to the outcome of your application.
Now you can pay your processing fee with a Paypal account or a credit/debit card.
Upload the necessary copies, such as your passport information page. Once you click submit, the request will be reviewed. It's that easy! Just wait for the response to be delivered to your inbox by email.
How much does it cost to acquire authorization to travel to Estonia?
When we have permission to provide you the Estonian Visa for citizens of Congo, iVisa.com may offer you processing options depending on the response time, then you can choose one.
iVisa.com offers 3 processing speeds so our customers are covered even if their trip is today. The options are as follows:
Standard Processing Option Lower price with average lead time.
Rush Processing Option Faster than average for a larger surcharge.
Super Rush Processing Option Pay more than usual for blazing-fast document delivery.
You can pay the fee with a debit or credit card, as well as with Paypal. Immediately after completing the payment, the process will begin.
Am I required to have an Estonia Schengen visa for citizens of Congo if I have a long-term visa?
You will not need an additional travel authorization if you already have a long-term visa that entitles you to live, work or travel in the Schengen Economic Area. However, the Schengen visa is mandatory for citizens of Congo and other countries, so don't even think about leaving without it.
An authorization can be denied?
If you are applying for an eVisa to travel to Congo, as with any visa process, there is a chance that your application will not be successful. You will receive an email response from the relevant department when your Schengen Visa application has been processed and, if it has been denied, you will also be given a reason as well as further details on the next steps you can take. Good luck!
What questions do they ask when applying on the government website?
You will need to answer questions such as:
Your personal data, including your full name and your date and place of birth
Information about your citizenship and address
Email address and phone number.
Education and work experience.
Background and eligibility issues about your medical condition, travel to countries at war or places where you were deported or rejected, as well as criminal records.
With our select team of professionals at iVisa.com you can simplify the visa application. So in the case of the Estonia Schengen Visa for citizens of Congo, you can apply for it easily and quickly.
Is iVisa.com safe to use?
As we are not yet able to offer you the Estonia Schengen Visa for citizens of Congo, we have much more information available if you want to have a safe trip.
When it comes to personal data, we know that users want to be sure that their paperwork is in the right hands. We use the highest quality protection software to carefully protect our platform with the best security so that your data is safe with us. That's why our chat feature is available day and night for any question, problem, or concern that occurs to you. You can also read some of our satisfied customer reviews to learn more about the company.
Where can I read more information about the Estonian Schengen visa and other travel guides?
If you are interested in learning more about the Estonia Schengen Visa for citizens of Congo, you can click on the website iVisa.com for more information, tips, and updates.
iVisa.com recommends!
When you pass through Estonia you can't skip ordering the Keel Hernestega, which is an appetizer of boiled beef tongue with spices accompanied by beans or peas. The dish has a rich, salty, and herbal flavor as a result of its long cooking time. After this you can visit Kumu, one of the largest museums in Estonia and one of the largest art museums in Northern Europe.