If you are thinking of Estonia it is a great country to visit, you find the best place for a vacation with your family and the most beautiful cities, with preserved castles and fascinating architecture. To help our enthusiastic travelers reach this wonderful destination, iVisa.com has put together these frequently asked questions about the Estonia Schengen Visa for Citizens of Democratic Republic of Congo.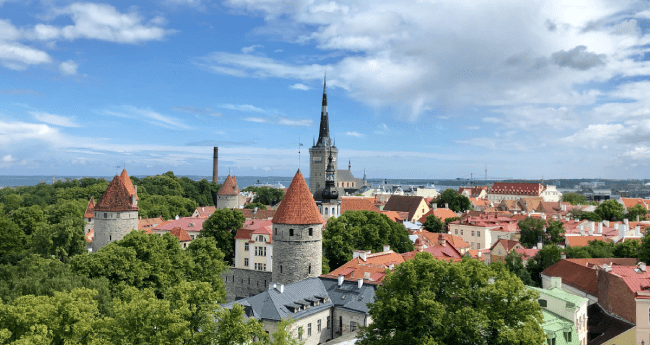 It's worth reading because you won't be able to enter Estonia, or any other country in the Schengen Economic Area without this valuable document. These are the answers to some of the questions you may have if you are thinking of traveling to Estonia.
Frequently Asked Questions
How much does an authorization to travel from the Democratic Republic of the Congo cost?
The charges will depend on the Estonia Schengen Visa for Citizens of Democratic Republic of Congo that you choose. You will see that there are different visas for a variety of travel reasons, as well as single and multiple entry options. Although you cannot apply for this visa with iVisa.com at the time that this was written, eligible citizens from different countries can apply for an eVisa with iVisa.com.
iVisa.com offers three processing speeds including:
Standard Processing Option Lower price with average lead time.
Rush Processing Option Faster than average for a larger surcharge.
Super Rush Processing Option Pay more than usual for blazing-fast document delivery.
What do they ask when the application is submitted on the government website to travel to the Democratic Republic of the Congo?
If you enter the official government website, you will need to answer several questions such as:
Your personal data, including your full name and your date and place of birth
Information about your citizenship and address
Email address and phone number.
Education and work experience.
Background and eligibility issues about your medical condition, travel to countries at war or places where you were deported or rejected, as well as criminal records.
The team of professionals at iVisa.com simplifies visa applications when we can; however, in the case of the Estonia Schengen Visa for Citizens of Democratic Republic of Congo you will need to apply through the government portal.
What documents are attached to the application?
You must bear in mind that your Schengen visa must be processed through the embassy or consulate of the country through which you enter the Schengen zone. Therefore, the requirements and the documentation to present may vary according to each country. In other words, the documents that you should have available include the following:
Passport.
Reservations for both accommodation and roundtrip plane tickets.
Proof that you have enough money to pay for your travel expenses. This can include bank statements for the last 6 months.
Medical insurance, whose coverage covers your entire trip.
Why choose iVisa.com?
If you wonder about Estonia Schengen Visa for citizens of Democratic Republic of Congo, from our iVisa.com portal you can obtain multiple benefits without leaving your home,
Our goal is to be able to offer you the best advice and the most convenient services so that you can plan your vacations.
Get in touch with our experts using the 24/7 chat option for more information.
Is the iVisa.com website safe to use?
When it comes to something as important as personal data, we know that our clients want to be more than sure that their personal data is in the right hands. That is why we use the highest quality protection software to carefully protect our platform with the best security to keep your data safe with us.
You can read some of our satisfied customer reviews to learn more about the company.
While we are not yet able to offer you the Estonia Schengen Visa for Citizens of Democratic Republic of Congo, we have much more information available.
Where can I find more information?
If you are interested in learning more about the Estonia Schengen Visa for Citizens of Democratic Republic of Congo , you can click on the website iVisa.com for more information, tips, and updates. Does Estonia accept a Schengen visa? Sure they do, so check the entry requirements for your nationality on the home page.
iVisa.com recommends!
Do not hesitate to consult recommendations for travel to Estonia, for now, we can tell you that traveling to Tallinn with its medieval city, the colonial castles, and the gardens that you can visit will make for good memories for your family. Then pass through the islands and lakes that surround these great mountains. Enjoy its gastronomy with spectacular dishes marinated with the best ingredients of the region.