You are preparing to travel in 2021, and you need to advise on how to cross into another country without a doubt. Estonia is the best destination for those who like to appreciate art and architecture. It is also great for those who enjoy having good food on the table.
The citizens of Djibouti will be excited to experience the local customs and gastronomy that this destination provides, however, the most important thing they need to know is about the necessary documentation to travel to Estonia.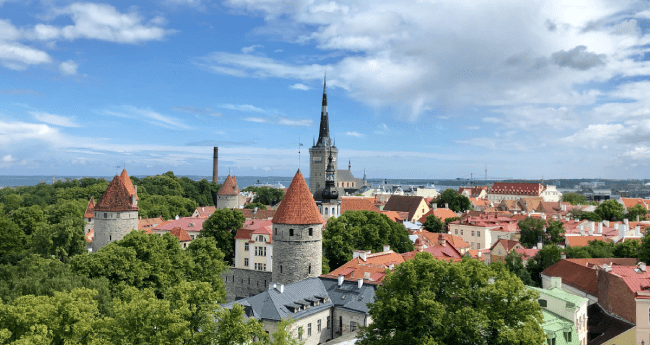 Learn how to plan your vacation down to the last detail on the iVisa.com website and read below to find out everything you need to know about the Estonia Schengen Visa for citizens of Djibouti. You won't be able to view this important document on iVisa.com yet, but keep up with recent developments and get advice on the website and bookmark us.
Frequently Asked Questions
Who should apply for an Estonian Schengen Visa for Djibouti citizens?
All Djibouti citizens will have to apply for an approved Schengen visa to enter any of the Schengen countries. The goal is that it can help address the combined problems of illegal immigration and security threats. As well as protecting the borders of the region and, hopefully, deterring and preventing criminals from entering and threatening the safety of natives and foreigners.
If my visa is rejected, do I get a refund?
As with any visa process, there could be a change that indicates that your application will not be accepted. You will receive an email response from the relevant department when your Schengen Visa application has been processed and, if it has been denied, you will also be given a reason as well as further details on the next steps you can take.
Check well before sending!
How much does it cost to obtain authorization to travel to Djibouti?
Although you cannot get an Estonian Schengen Visa for Djibouti Citizens, through our website iVisa.com at this time,we can offer eVisas for eligible nationalities. We are excited to provide you with an overview of response times.
iVisa.com offers 3 processing speeds so our customers are covered even if their trip is today. The options are as follows:
Standard Processing: This speed is ideal for planners who are in no rush and have the lowest price.
Express Processing: When your flight is this week, it's time to start express processing, but you will have to pay more.
Super Fast Processing: If you just remembered to request your document and your flight is fast approaching, choose this one, but be prepared to pay a higher fee for the faster service.
You can pay the fee with a debit or credit card, as well as with Paypal. Immediately after completing the payment, the eVisa process will begin.
How long can the Estonian Schengen visa for Djibouti citizens last?
If approved, it can be valid for 90 days with single or multiple entry benefits depending on the Estonia Schengen Visa for citizens of Djibouti you decide to apply for. In any case, it only lasts until the end of the validity of the travel document registered during the application, because once your passport expires, your Schengen visa will too. Follow helpful travel tips in the informational blogs posted on the iVisa.com website.
Is it safe to use iVisa.com?
When it comes to personal data, we know that users are always looking to be sure that their paperwork is in the right hands. For that reason, we use the highest quality protection software to carefully protect our platform with the best security so that your data is safe with us. Also, our chat function is available day and night for any question, problem, or concern that occurs to you. In addition to that, you can read some of our reviews from satisfied customers to learn more about the company.
Where can I read more information?
If you are interested in learning more about the Estonia Schengen Visa for citizens of Djibouti, you can click on the website iVisa.com for more information, tips, and updates.
iVisa.com recommends!
Djibouti citizens who chose to have their vacations in Estonia will want to stop by for a coffee at Anneli Viik Chocolate Café or eat a Verivorst at a nearby restaurant. Do not forget to have on the list walking through Viru Gate, and its historical entrance to the city, very characteristic of medieval construction!