There are a lot of people in the Dominican Republic who would like to go on a trip to any of the Schengen Area but many of them don't know the first thing about it. The key to a successful trip to Schengen Zone countries like Estonia is knowing which type of Schengen visa you have to apply for and that means you need information about Estonia Schengen visa for citizens of the Dominican Republic.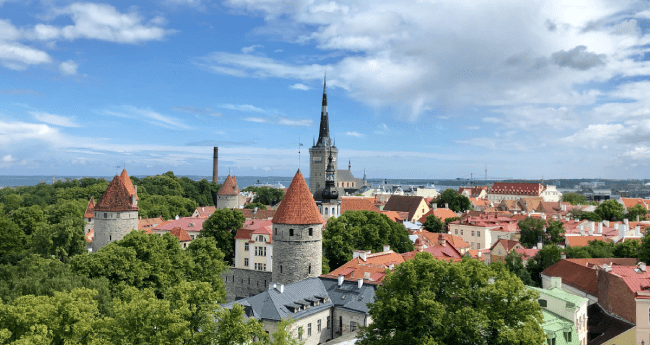 This type of visa will be able to help travelers with moving from one Schengen country to another, making your trip to the region simpler and more enjoyable. Most Estonia Schengen visas for citizens of the Dominican Republic are valid for use in any member state of the Schengen Zone, whether they are members of the EFTA or the European Union, which is why having it before your trip is crucial.
Please continue reading as this is a summary of the Estonia Schengen visa.
Frequently Asked Questions
What information do you have about the USV?
The USV, otherwise known as the Uniform Schengen Visa, is a visa that is issued by member states of the Schengen Zone to qualified travelers. This document makes it possible for the traveler to enter Estonia or any country within the Zone. Some types also enable travelers to transit through the Zone without actually entering the sovereign territory of any of the member countries.
What are the two categories of Uniform Schengen Visas?
The USV has two main categories, namely Category A and Category C. They are basically classified according to the territory they allow the traveler to access. Category A is only valid for airport transits and allows the traveler to go through the international zone on his way to a change in his flight. Category C visas, on the other hand, lets the holder enter the territory of any Schengen member state. However, different visas are valid for single, double, or multiple entries so to prevent you from wasting money, you need to choose the Estonia Schengen visa for citizens of the Dominican Republic with the correct number of entry, visa validity period, and duration of stay.
How do you choose which Category C visa to use?
Category C visas are classified into single-, dual-, and multiple-entry variants. Single-entry and dual-entry visas can be valid for at least 6 months up to a year and will become invalid once the maximum number of entries is used up by the holder. Multiple-entry visas, on the other hand, theoretically have no limit on the number of entries. However, all Category C visas only allow a duration of stay of no more than 90 days in a 180-day interval. When choosing an Estonia Schengen visa for citizens of the Dominican Republic, you need to make sure that the number of entries, validity, and duration corresponds to your needs.
Can you extend the duration of stay of a short-term Schengen visa?
There are provisions in place for the extension of a Schengen visa. However, you need a strong and compelling reason for the extension to be approved. The four main reasons for Schengen visa extensions are important personal reasons, humanitarian reasons, late entry, and force majeure.
Is there an easy way to apply for a Schengen visa?
Getting an Estonia Schengen visa for citizens of the Dominican Republic is simple when you use iVisa.com. The application form is 100% digital, which means that you don't have to download and print the form to fill it in. Plus, this means that you don't have to deal with the embassy because we'll do it for you.
Is there a quick way to get in touch with you?
Going to iVisa.com and using the chat feature to talk with our reps is the fastest way to get your concerns and questions addressed. However, you can also drop an email at help@ivisa.com, if you prefer.