From time to time, all of us want a break from our lives to find peace and solace in nature. If you are looking for that, Estonia is the place to go! The lush green countryside of Estonia offers large open spaces. Not only does it have five national parks and several other nature reserves and protected areas, but it is also home to the fourth-largest lake in Europe: Lake Peipsi. All you need is the Estonia ETIAS form and you'll be one step closer to that dream!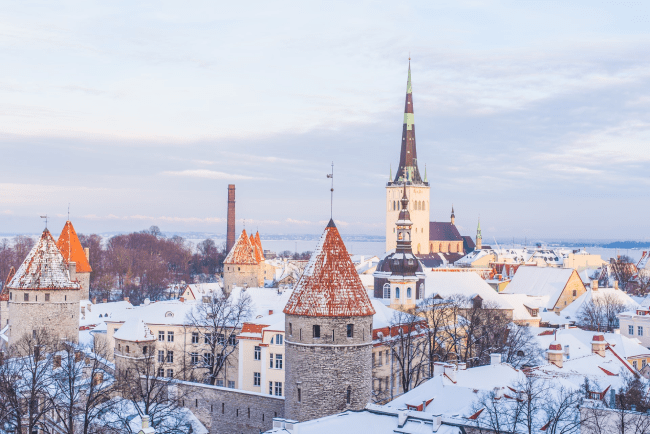 Estonia offers the lively culture of beaches and (its 1500) islands and also peaceful silence of lush forests. If you are looking to get to Estonia hassle-free, keep reading to find out how iVisa.com's Online ETIAS form works!
Frequently Asked Questions (FAQs)
IS AN ETIAS COMPULSORY FOR CITIZENS OF MOLDOVA?
The European Travel and Information Authorisation System is an automated system that performs preliminary checks to determine whether to permit or refuse entry into the EU for visitors from these list of countries, which includes Moldova.
iVisa.com has simplified the entire process for you and created a form that will take you just 10 minutes to fill! Simple and easy, is what we are hoping iVisa.com's Online ETIAS form will be for you. Check it out now!
WHAT IS THE APPLICATION PROCESS FOR ETIAS?
The iVisa.com application process requires just a few minutes of your time and some basic details about your contact and travel information, along with your passport and a digital photograph of yours. We get it all done in just 3 easy steps.
STEP 1
Fill in this online form with some basic information and do not forget to recheck it all, at least once!
STEP 2
Choose one of the three service options that iVisa.com provides and proceed to the payment portal (you can use Paypal or your credit/debit card.)
STEP 3
Upload your scanned passport & photograph and submit!
We told you it would be easy! Get going now and apply here.
WHAT ARE THE THREE PROCESSING METHODS?
Depending on your budget and time constraints, iVisa.com has come up with three service options:
Option 1 is a Standard Service, which is affordable and covers all your basic needs for standard waiting time
Option 2 is called the Rush Hour Service, albeit being slightly costlier than standard service, it has a much shorter waiting period and will be beneficial for when you're in a time crunch.
Option 3 is the Super Rush Service and is the more expensive option, but as the name suggests, allows for little or no waiting period at all
We're always ready to help you! All you have to do is contact our customer agents with any concerns you may have.
WHAT DOCUMENTS TO DO I REQUIRE TO APPLY FOR AN ETIAS?
The ETIAS authorization form requires basic information to be collected, such as identity, address of permanent residence, contact details (email and telephone numbers), and travel itinerary (which country you'll be entering the EU from is important to declare.)
In terms of documentation requirements, you must have a valid passport and a digital photo of yourself. Yes, that's really all you need!
HOW LONG IS AN ETIAS VALID FOR?
Once issued, the Estonia ETIAS authorization will allow you to stay in any of the different European countries for up to 90 days and is valid for 3 years from the date of issue or until the passport expires (whichever comes first).
HOW SAFE IS IT TO USE iVISA.com TO GET THE ETIAS?
It's absolutely safe to use iVisa.com to get your ETIAS application. We have ensured that our systems and processes are airtight so as to meet all the legal requirements while ensuring the privacy of your data.
Don't believe us, read our customer testimonials yourself!
WHAT IF I STILL HAVE MORE QUESTIONS TO ASK?
Contact us on our helpline: +1 (786) 460 2707 or via e-mail at any time!
We mean it when we said we want to make this process as easy for you as possible. Our lovely customer service team is happy to help you 24*7!
Looks like you're all set, so apply now and get to Estonia quick!