Do you have an interest in authentic maritime artifacts? Have you ever visited a museum that is dedicated to especially maritime things? If you are interested in these things, then plan your trip to Lennusadam Seaplane Harbour in Estonia. When you visit this place, you can see around two hundred authentic maritime artifacts and vessels. Other attractions of this place are a submarine of the 1930 era, a 100-year-old steam-powered icebreaker, and Estonia's oldest ship's remains. To get a souvenir photograph, you can also wear a navy uniform. To get this amazing maritime experience in Estonia, you must have a Estonia ETIAS if you are traveling from Dominica.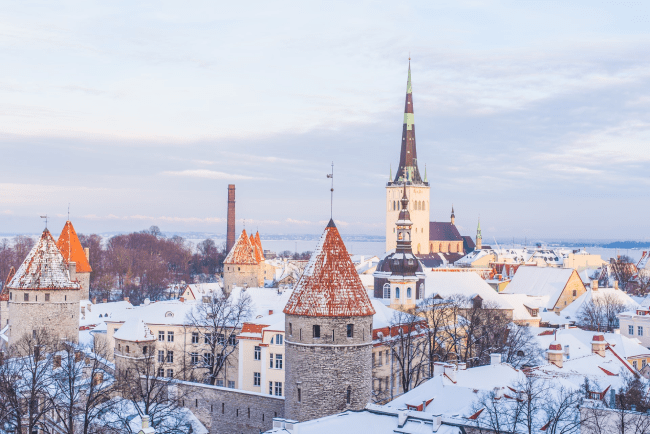 Getting an Estonia ETIAS for the citizens of Dominica is easy when you associate with iVisa.com. We offer one of the best and affordable services to our customers. Estonia ETIAS is an online travel authorization document that is being implemented by 2022.
To learn everything about Estonia ETIAS for the citizens of Dominica, you can check the following below;
Frequently Asked Questions
What is the full form of ETIAS?
The full form of ETIAS is the European Travel Information and Authorization System. This travel document is introduced by the European Union to regulate illegal immigrants' entries. This document is required by the twenty-six Schengen countries in Europe from the citizens of sixty-two visa-exempt countries to visit these countries.
What are the essential documents for the application of Estonia ETIAS?
As Estonia ETIAS is still not operational, the exact requirement for documents is still not available. However, when you utilize iVisa.com services for the application of Estonia ETIAS for the citizens of Dominica, you only need to provide the following documents:
Scan of your valid Passport with at least six months of validity from the date of your travel to get your information.
A valid email address to send an electronic copy of your ETIAS.
Mode of payments like PayPal account or credit/debit card.
Can I visit other countries with Estonia ETIAS?
Yes, Estonia ETIAS allows you to travel to other Schengen countries as well. You can compare your travel itinerary with iVisa.com Visa Checker Tool to check whether the country in your itinerary is in the Schengen zone or not.
What is the procedure for the Estonia ETIAS application?
Utilizing iVisa.com services for the application of Estonia ETIAS will be your best decision as we will help you at every step of the process and you will not have to spend a lot of time in understanding the procedure and completing it. With us, you just have to complete three simple steps and get your document in a jiffy:
First, you need to fill out an application form that is available on our website. You have to provide correct details for every question asked.
Second, check twice whether every information provided is correct as incorrect information leads to rejection of the document.
Third, you need to upload the required documents for the application, then submit the application form after paying the processing fees.
In case of any query, reach us by contacting our customer care executives 24/7.
What are the processing time options and cost for the Estonia ETIAS?
Choosing iVisa.com services for your Estonia ETIAS will provide you with three options for processing time. The cost of the document depends on the processing time option you select. Since this document is yet to be implemented, we cannot give you exact information about processing time and cost. However, by understanding these options, you can get an idea about them:
Standard Processing Time: This is the most utilized option as you have to pay the minimum cost for the document and get your document at the standard processing rate.
Rush Processing Time: You can get your document a bit faster by utilizing this option and by paying a bit more expensive rate than before.
Super Rush Processing Time: You can get your document asap with this option and you have to pay the most expensive cost for this option.
Can I rely on iVisa.com for Estonia ETIAS?
Yes, you can totally rely on iVisa.com for Estonia ETIAS for the citizens of Dominica as we understand the procedure properly. We will get your Estonia ETIAS in the minimal possible time.
What should I do to clear my doubts?
You can visit our website to clear all your doubts regarding Estonia ETIAS for the citizens of Dominica and get more info about Estonia ETIAS by contacting our customer care.
Utilize our amazing services and live your dream vacation to the fullest.