Estonia is known for its medieval past. If you are interested in exploring some medieval sites in Estonia, you should go to Tallinn and Struve Geodetic Arc. These sites will take you into an Estonian cultural and historical journey. Estonia has a lot to offer, and you can start planning your trip by checking the new entry requirements for international visitors.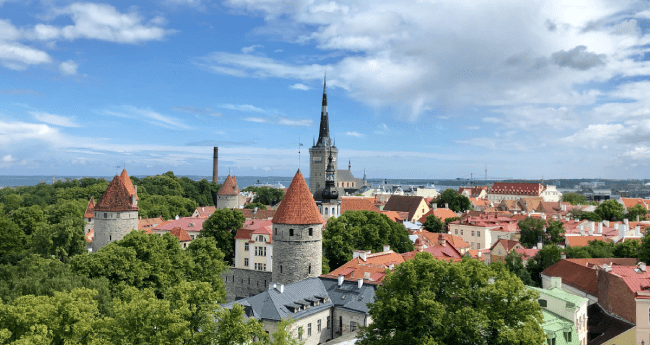 ETIAS is the new electronic form that most travelers around the world will have to complete if they want to visit Estonia. The ETIAS is a multiple-entry document, which means you can enter Estonia or any Schengen country plenty of times.
[iVisa.com] can help you with the Estonia ETIAS application. iVisa.com brings a fast, simple, and reliable service.
Explore further about Estonia ETIAS below.
Frequently Asked Questions (FAQs)
What is the Estonia ETIAS?
ETIAS is the acronym for European Travel Information and Authorization System. The Estonia ETIAS is a mandatory document implemented by the European Union.
The Estonia ETIAS is a 100% online process. Travelers who are exempt from needing a visa to the Schengen zone need to get an ETIAS before traveling to Estonia. The multiple-entry document will be available in 2022, but you can already trust iVisa.com with the process.
I have a Schengen visa, should I apply for an ETIAS?
Citizens from countries that need to obtain a Schengen visa, don't need to apply for an ETIAS.
The Estonia ETIAS is mandatory for visitors who are exempt from the Schengen visa. If you would like to know if your nationality is eligible for an Estonia ETIAS, then go to the iVisa.com Visa Checker.
Can I visit all of Europe with the Estonia ETIAS?
The ETIAS is valid for the 26 countries in the Schengen area. The Schengen zone is part of the European continent, but not all European countries are part of the Schengen agreement. Be careful when selecting the countries you would like to visit.
Visit iVisa.com main page and check the travel documents you need.
Has the Estonia ETIAS a multiple-entry benefit?
Yes! The Estonia ETIAS is a multiple-entry document. In other words, you can visit Estonia and any Schengen country as much as you would like. But check the next parameters:
The ETIAS document is valid for 3 consecutive years.
Travelers can stay a maximum of 90 days in the Schengen countries.
Reach out to our customer agents if you have some doubts.
What information do I need?
The online form will request passport information and details about your trip to Estonia. As well, expect to answer questions about health conditions, travel history, criminal records, and visa rejections, if applicable. Also, keep the following requirements on hand:
A copy of your passport, the passport should be valid a minimum of 3 months.
An email address that iVisa.com will use to send the final ETIAS documentation.
Payment methods, iVisa.com provides two payment options. Pay with Paypal account or with credit/debit card.
What processing times do you have for Estonia ETIAS?
Travelers should take into consideration the time and budget to choose one of these alternatives:
Standard option, the most common service at an affordable price.
Rush option, a faster option when you need the ETIAS soon.
Super Rush option, the minimum waiting time for the highest fee.
What is the Estonia ETIAS process?
Go through the next 3 steps:
Respond to the electronic questionnaire and select the processing time of your preference.
Check the information and pick a payment option, use a credit/debit card or pay with Paypal.
Attach the documents required, like the copy of your passport.
Remember that the Estonia ETIAS allows you multiple entry benefits to the Schengen zone.
What will I receive in my email inbox?
iVisa.com will send you the ETIAS. You will receive the multiple-entry document in your email inbox. Keep the Estonia ETIAS with you when entering Estonia as border control will request it.
How safe is it to order the Estonia ETIAS with iVisa.com?
iVisa.com is the safest option in the market. iVisa.com works incredibly hard to process travelers' orders in the safest way and in the agreed time. Read more about iVisa.com services in our clients' opinions section.
Where can I acquire more information?
Connect with our amazing support team that is available 24/7. If you have some questions about the multiple entry benefits, don't hesitate to contact us.
You can also write to help@ivisa.com.
Continue reading more information about Estonia ETIAS here.