Traveling around the world is always fascinating, especially when it comes to getting to know countries with different cultures to yours. Such is the case of Estonia, which for a Peruvian citizen can be a very striking country on the European continent. That's why, before planning what clothes to wear or which tours to take, it's necessary to know what documents to obtain, especially since soon an Estonia ETIAS for the citizens of Peru is necessary.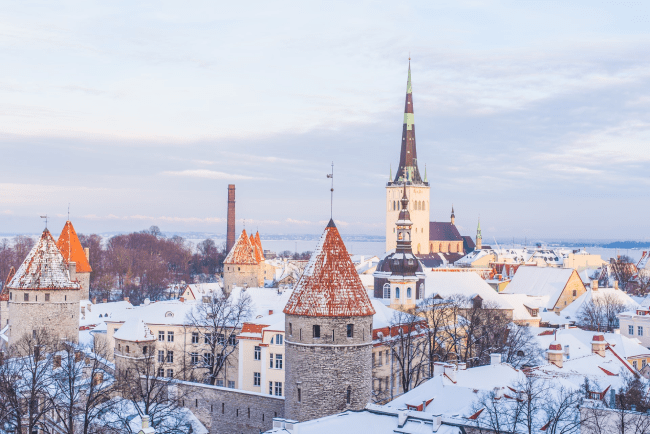 The process to obtain this document is quite simple, even if you use the official website. Even so, we recommend you apply with iVisa.com because this way, you'll save a lot of time, especially when answering the questionnaires.
We invite you to read this article for more details on this process.
Frequently Asked Questions
WHAT IS MEANT BY THE ETIAS?
The European Travel Information and Authorization System is better known under the acronym of ETIAS. This document authorizes you to enter any Schengen country, including Estonia. This means that by having just one ETIAS, you're allowed to enter the Schengen zone freely.
Remember that there are 26 countries that belong to the Schengen zone at the moment so get your Estonia ETIAS for citizens of Peru.
HOW CAN I CHECK IF I'M ELIGIBLE FOR THE ETIAS?
This is easy to verify by using iVisa.com's Checker Tool. This tool is visible as soon as you enter iVisa.com's webpage. Once you're there, all you have to do is to choose your nationality in the drop-down menu and then choose Estonia or another Schengen country as the destination. This way, you'll have this information in just a few seconds.
Remember that any foreign citizen who doesn't currently require a Schengen visa needs an ETIAS to enter Estonia, even those who're visa-free like Peru.
WHAT REQUIREMENTS DO I NEED TO APPLY ONLINE?
To apply online for your Estonia ETIAS for citizens of Peru. you have to provide the following documents:
Your passport with a scanned copy of the information page.
Valid email address.
Payment options, like a credit/debit card or even a Paypal account.
WHAT ARE THE PROCESSING TIMES AND PRICES?
We can't provide you the exact price of the Estonia ETIAS for citizens of Peru yet because it's a new document and the total price changes from traveler to traveler. Nevertheless, we can still provide you some details about the procedure times with iVisa.com so you can have a better idea of this document once is ready:
Standard Processing Option: This option is the least expensive, but it also has the longest waiting time.
Rush Processing Option: With this alternative, you wait for less time, but you also have to pay more.
Super Rush Processing Option: This option is the most expensive but it also has the highest price.
Please remember that you won't be charged as long as you don't authorize us to proceed with the online application form.
WHAT DOES THE ETIAS APPLICATION REQUIRE?
Applying for the Estonia ETIAS for citizens of Peru is as easy as pie. Just enter your biometric information, for instance, your first name, last name, and date of birth. Include information about your citizenship, contact nuances, and other key information. You also need to uncover criminal records or similar issues.
HOW CAN I APPLY FOR THE ETIAS?
It's not difficult to apply online with iVisa.com because you only need to complete an effortless 3-step process. You can also apply with the official ETIAS website, but this process can be more tedious and it can also take longer.
The steps to follow are:
First, complete the initial questionnaire by offering all your personal details (like name, passport ID number, etc.) and then choose the processing option.
Verify the information you gave before and pay for iVisa.com's fee.
Thirdly and last, upload the documentation and send the online form.
You can click on this link whenever you feel ready to apply for the Estonia ETIAS for citizens of Peru.
HOW MUCH TIME DO I NEED TO APPLY?
You only require 20 minutes of your time to finish all the steps in iVisa.com's online form successfully. You could even take less than 20 minutes depending on how fast you're completing the online form and checking it, but we still recommend you to do it safely and little by little.
IS IT SAFE TO USE IVISA.com'S SERVICE?
Yes, we can guarantee you that it's totally safe to apply for the Estonia ETIAS for citizens of Peru with iVisa.com's service! You can obtain your document as soon as possible by using iVisa.com's advanced process. Our software also has a reliable security system that won't put your private information on risk. You can take a look at our reviews if you're still unsure about it by following this link.
WHERE CAN I FIND MORE INFORMATION ABOUT IT?
Are there other questions you have in mind about the Estonia ETIAS for citizens of Peru? Then don't stress, we can assist you as fast as you need it. You can contact our customer service center, or you can read other details on iVisa.com's webpage here.
If you feel ready to start your application form, then start it here and get ready for your dream trip to Estonia!