Getting a covid vaccine during these unprecedented times for the world means you're open to the possibilities for new trip plans. A Vaccination Passport Estonia represents a new way to enter Estonia without thinking about how the pandemic may affect your journey. Luckily, you have iVisa.com on your side as we can help you with the digital process to get this travel document.
In general terms, the vaccination certificate or passport is a health document that allows a smooth entry to Estonia. If you got a covid vaccine recently, you now have greater chances to enter most countries. Apart from visiting Estonia, you can be sure you will be enjoying your journey without thinking about getting sick at any point. The day has come to start thinking again about trips and explore the world one more time. Estonia is waiting for you.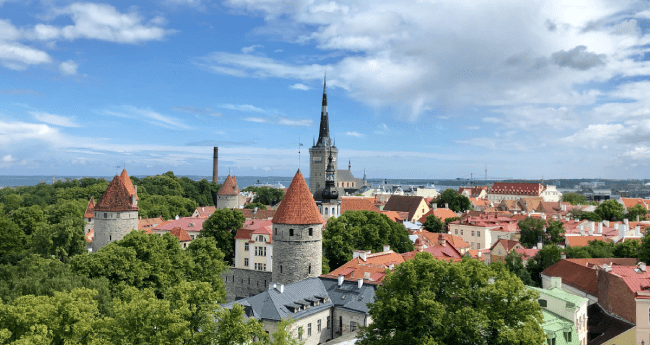 Frequently Asked Questions
What is the vaccination certificate, and what other required documents do I need to travel to Estonia?
A vaccination certificate is a health document that you can have once you get a covid vaccine. It gives you entry to most countries, like Estonia. In this case, you need the Vaccination Passport Estonia.
Also, you need to acquire the Estonia Passenger Locator Form. A mandatory document that will keep you safe from coronavirus during your time in Estonia.
Will I need to quarantine on arrival?
There is a mandatory isolation period for all incoming visitors with covid symptoms. Still, you can reduce this period if you present a negative covid PCR test result. You need to take the test within the last 72 hours before your arrival.
You must take a second covid test in Estonia and stay in quarantine until you receive the results. Make sure to take this second test no earlier than 6 days after the first one.
How much does this document cost, and when can I get it?
The Passenger Locator Form can be acquired according to these waiting periods:
Standard processing time:

24 hours

-

USD 20.00

.
Rush processing time:

8 hours

-

USD 20.00

.
Super Rush processing time:

4 hours

- v

USD 20.00

.
Is iVisa.com safe?
100%! We have established the highest security guidelines for all our travel services, in this case for the Vaccination Passport Estonia. Our databases will keep all your details safe.
Head to the comments section and explore more details about our excellent results. Our previous customers have had the best trips with our help. We can accompany you on your journey to Estonia.
Where can I find more information?
Get in touch with our customer service agents who can support you with the Vaccination Passport Estonia. We are available day and night.
Remember that we have all the details you need for your next trip to Estonia. Let us give you a hand.
Go to the application page now
iVisa.com Recommends
If you want something different from a regular trip to Europe, Estonia is the answer. Start with Tallinn's Old Town, where you can find the pristine Hanseatic town centers. The site was the home of wealthy people from Denmark and Germany during the 13th century. For this reason, the architecture will take your breath away. Check the cobblestone streets and medieval churches. Go to Raeapteek, one of the oldest pharmacies in the whole of Europe, where you can find antique medical tools on display to the general public. Visit the Town Hall Square, where you can see the steeples of Tallinn's five historic churches. Don't miss the Russian orthodox Cathedral and the Patkuli platform.
Head to the Kuressaare Episcopal Castle that has been preserved since the 1380s. This place represents one of the most well-preserved fortifications in the Baltic region. Check the Gothic architecture and get lost within its unique spaces. Explore the convent building, staircases, courtyard, refectory, and much more. Don't leave without visiting the museum that explores the period when the castle was occupied. Check the 2,000 antique coins from the 1620s. The site offers traditional activities, such as archery, pottery making, and musical performances. If you're visiting during summer, you could even see Estonia's oldest cannon working.