If you want to enjoy a natural site in Estonia, you must visit Lake Peipus. Located on the border between Russia and Estonia, the lake is a popular destination. Enjoy a picnic or walk around the beautiful cottages. Estonia offers these picturesque sites that you can't miss. Start checking out the latest news about entry requirements to Estonia.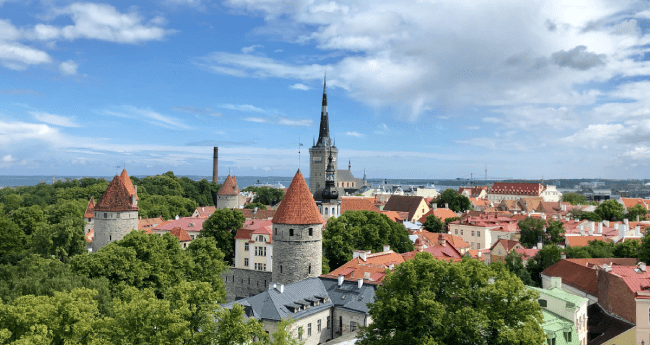 The European Union has created a new electronic system for international visitors called ETIAS. From 2022, travelers who would like to visit Estonia need to have the ETIAS document before arrival. The process is simple and the cost will be minimum.
Traveling to Estonia is easy with iVisa.com. Try a fast, simple, and 100% reliable service and obtain the Estonia ETIAS with iVisa.com.
The journey to Estonia is just beginning. Check the next FAQs.
Frequently Asked Questions (FAQs)
What is the Estonia ETIAS?
ETIAS is the European Travel Information and Authorization System. Estonia, as part of the European Union, complies with this new requirement. For this reason, international travelers coming to Estonia will need to acquire an ETIAS. The EU is working hard to make this process affordable, and iVisa.com is sure the ETIAS will have a low cost.
On the other hand, the ETIAS is supposed to collect information that the EU immigration will use to detect potential threats to the European countries.
It's time to travel to Estonia! Begin the application.
How many countries can I visit with the Estonia ETIAS?
You can visit the 26 countries in the Schengen zone with the Estonia ETIAS. Still, be careful when choosing the countries you would like to visit because not all countries in Europe are Schengen. Try using the iVisa.com Visa Checker to confirm if you need an ETIAS or other travel documents. iVisa.com can help you with most processes at a minimum cost.
How long is the Estonia ETIAS valid for?
The Estonia ETIAS is valid for up to 3 years and it's a multiple-entry document. However, you can only stay in the Schengen zone for up to 90 days our of 180.
Estonia can be your next destination, start the ETIAS process here!
What is the cost of the Estonia ETIAS process?
The European Union is working to make the ETIAS process as affordable as possible. Remember that iVisa.com charges a minimum cost to make the process simple.
Check more about the application here.
What info do I need for Estonia ETIAS?
You need personal details like name, address, citizenship, etc. As well, info about criminal records, medical conditions, and past travel history.
The next requirements are relevant too:
The scan of your passport showing your photo and personal information.
A valid email address.
Payment options, pay for the service with aPaypal account or a credit/debit card. iVisa.com has a minimum fee to obtain the ETIAS document.
Contact the support team for any inquiries.
What are the waiting times and cost?
According to your time and budget, expect different costs for every waiting period.
Standard option, if you don't mind waiting a moderate time.
Rush option, for a higher price, iVisa.com will work faster in your requirement.
Super rush option, the most expensive option in case you are in a hurry.
Not sure what to choose? Reach out to our customer service.
What is the process for the Estonia ETIAS?
First, complete the electronic form with personal information. Then choose a waiting period.
Second, check your information and correct any mistakes. Determine your payment method with a credit/debit card or using a Paypal account.
Third attach the documents required and apply it!
There is only one cost to the whole process, so start the Estonia ETIAS here!
What will I receive in my email?
You will receive the Estonia ETIAS authorization document in your email inbox. We recommend printing it or keeping it secured on your mobile phone. Show your ETIAS to airport officers upon arrival. The final admission to Estonia depends on border control, so keep all the correct documentation with you at all times.
How safe is iVisa.com?
It's 100% safe. Travelers around the world have trusted iVisa.com with their travel requirements and had the best results. Check out our customers' reviews to learn more about iVisa.com.
You can trust iVisa.com to process your Estonia ETIAS. You won't be disappointed!
Where can I acquire more info?
We have an awesome support team ready to help you. Our customer service agents are available 24/7.
Keep exploring the iVisa.com main page where you can find other travel processes with minimum cost. Don't hesitate to contact us.
Apply and get your Estonia ETIAS!