If you are an avid birdwatcher traveling through Europe, you must visit the Matsalu National Park in Estonia. The park was created to preserve the migrating birds and is home to several endangered species. Don't miss the chance to stroll around this fantastic natural site and discover more of Estonia.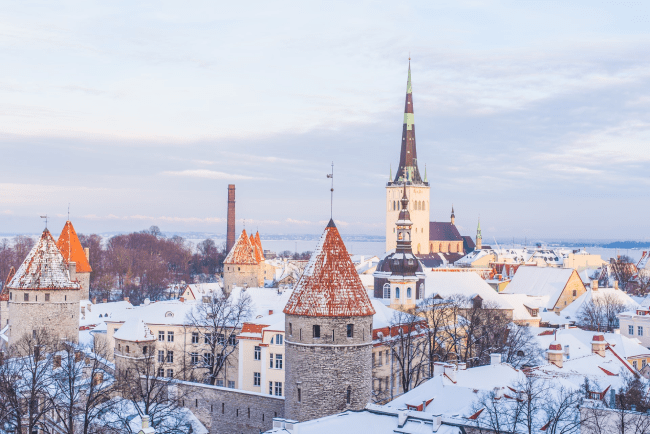 International travelers visiting Estonia will have to comply with new entry requirements imposed by the European Union. The most important requirement is ETIAS, an online form that will have a validity of up to 3 years.
Don't worry! iVisa.com is here to help you with the Estonia ETIAS process. Start the application and enjoy a fast, simple, and reliable product.
Find out more about Estonia ETIAS in the following information.
Frequently Asked Questions (FAQs)
What does ETIAS mean?
ETIAS means European Travel Information and Authorization System. The Estonia ETIAS is a mandatory document for incoming visitors who are exempt from a Schengen visa. Over 60 countries around the world don't require a visa to the Schengen zone, for this reason, they will need an Estonia ETIAS.
The online form will gather details to support better control of European borders. EU immigration expects to reduce crime rates, illegal immigration, and terrorism.
Get to know more about Estonia ETIAS here.
Can I only travel to Estonia with the ETIAS?
Not only to Estonia. The ETIAS is valid for the 26 states part of the Schengen agreement. The Schengen zone includes Estonia and other European countries. Still, not all countries in Europe are Schengen, so be careful when choosing where to visit. Use the iVisa.com Visa Checker and confirm which countries need an ETIAS.
What is the validity of the Estonia ETIAS?
The Estonia ETIAS is valid for 3 consecutive years once it's approved. The ETIAS document gives you the possibility to enter multiple times to Estonia or any other Schengen country. But you can only stay a maximum of 90 days in a 180-day period.
Explore more about ETIAS application with iVisa.com!
What information do I need for ETIAS?
The electronic questionnaire will require personal details and information about your trip. Also, as the form is related to security, you may be asked about criminal records, health conditions, and travel history.
You must have the following too:
The scan of your passport. Your passport must have a validity of minimum 3 months from the travel date.
Email address, provide a valid email address to get the ETIAS document.
Payment methods, you can pick between a credit/debit card or pay with a Paypal account.
Contact a support agent if you have some doubts or need extra help.
What waiting times and fees does iVisa.com have?
iVisa.com brings you three alternatives. Select the one of your preference:
Standard service, the regular service paying the lowest price.
Rush service, a quicker option when your trip is very soon.
Super Rush service, you will obtain the Estonia ETIAS as soon as possible.
What is the process to get the Estonia ETIAS?
You only need to follow the next three steps:
First complete the required information in the ETIAS application and choose a processing time.
Second review your information carefully. Decide how you will pay, either with credit/debit card or a Paypal account.
Third attach the scan of your passport.
Ready to start? Remember that ETIAS has a validity of 90 days in Estonia! Plan your trip now!
Do minors need an ETIAS?
Yes! Children and any traveler, regardless of age, need to obtain an Estonia ETIAS if they are exempt from a Schengen visa. The document's validity is for 3 years and it will be the same for children.
Time to start the application! Discover more here.
How will I obtain the Estonia ETIAS?
iVisa.com will send the Estonia ETIAS to the email address specified in the electronic form. Once you receive the ETIAS document, show it to the Estonian border control upon arrival.
Don't forget that Estonia ETIAS has a validity of 3 years!
How safe is iVisa.com with Estonia ETIAS?
iVisa.com is a trustable company. iVisa.com's main priority is safety, therefore, all its systems work with the highest security guidelines that assure the best service for travelers. Explore what our clients have to say in the comments page.
You can trust iVisa.com with your Estonia ETIAS.
Where can I find more information?
Reach out to our support agents, who will gladly take upon your inquiries. The Estonia ETIAS is an easy process with iVisa.com. Trust our services!
Make your trip to Estonia a reality. Continue checking information about ETIAS here.