It is not only the European Union (EU) nationals that enjoy visa-free entry into the Schengen Area. There are 62 other countries from different locations and are not affiliated with the EU that enjoy the same privilege. Instead of a visa, they will need another travel document by 2022. You'll find all the latest updates here.
Visa exemptions aside, citizens of these 62 countries can enter the Schengen countries without a visa if the reason for their visit is business or tourism. The length of their stay must also be 90 days or less. Schengen countries will not permit them to study or work without a visa, but they can stay for travel or business purposes.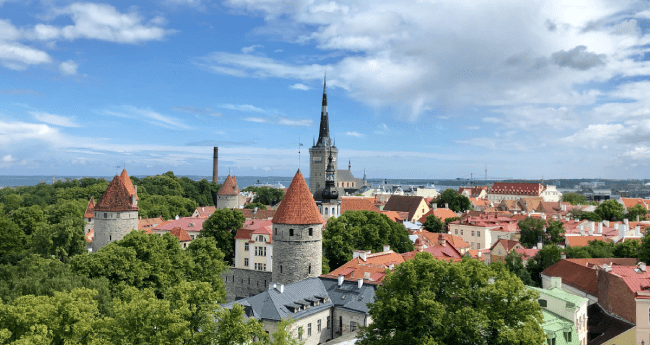 Countries that are members of the EU are looking for ways to improve their methods to manage people who are trying to enter their respective borders, in accordance with the directive coming from EU leaders. This is because of the upsurge in the number of terrorism incidents, issues around illegal migrants, and other threats to the security of EU citizens and travelers. This prompted the Union to declare that one of its priorities moving forward is to increase the security of EU countries so visitors can enjoy their trips and feel safe.
The European Commission has created the Estonia ETIAS for citizens of Singapore as a way to handle the aforementioned issues, as well as to lessen the time it takes for applications and approvals of travel documents or authorizations. This article tackles this topic so be sure to read on and get details about the new system.
Frequently Asked Questions
WHAT IS THE ETIAS?
ETIAS, or European Travel Information and Authorization System, is a program that is intended to observe the travels of visitors that are citizens from visa-free countries that are not part of the EU. Its other goal is to reduce threats to the security of EU citizens and visitors. In this regard, the ETIAS is similar to the ESTA or Electronic System for Travel Authorization used by the United States government. However, the Estonia ETIAS for citizens of Singapore is set to be functioning by 2022.
The system will subject applicants to ETIAS to intense security checks. This is how they are going to decide whether the applicant should be allowed to enter the Schengen Area or not.
The program's methodology is composed in part by advanced techniques and tools for gathering data about each applicant. There is also a system to analyze all the data and then decide if the applicant is a security risk or not. The data is constantly updated, and that allows the system to always be on top of everything.
Aside from travel or business, travelers from the 62 visa-exempt countries can also visit the Schengen Area for medical reasons and still not be required to have a visa. The same also applies to travelers just transiting through. But the host country may require a Health Declaration form from them so they need to be ready for that possibility.
HOW DOES THE SCHENGEN AREA BENEFIT FROM THE ETIAS?
As mentioned above, the main goal of the Estonia ETIAS for citizens of Singapore is the reduction of security threats facing the EU countries. The number of terrorist activities has been rising over the last few decades, and they have been more aggressive as well. Because of this, the EU will implement a system to make traveling to EU countries a safe and fun experience.
The ETIAS was created to help reduce security threats substantially. The system will be able to identify if the applicant is a serious threat to civilian security by analyzing the gathered information. If the applicant is a high-risk individual, then his application will be declined, and he won't be allowed to enter the country. Basically, the system is there to take care of problems even before they arise.
The Estonia ETIAS for citizens of Singapore can also help manage cases of illegal immigration, thereby improving border management and security. It also lessens the time it takes to complete an application and the waiting time for a response.
WHICH COUNTRIES ARE ALLOWED TO ENTER THE SCHENGEN AREA WITHOUT A VISA?
As previously mentioned, there are 62 countries outside of the EU that have visa-free privileges. Here is a list of those countries: Australia, Antigua and Barbuda, Albania, Bahamas, Argentina, Barbados, Brunei, Brazil, Bosnia and Herzegovina, Colombia, Chile, Canada, Grenada, El Salvador, Dominica, Guatemala, Georgia, Honduras, Kiribati, Israel, Hong Kong S.A.R, Macao S.A.R., Japan, Malaysia, Micronesia, Mauritius, Marshall Islands, Moldova, Mexico, Montenegro, Palau, New Zealand, Nauru, Panama, Nicaragua, Paraguay, Saint Vincent, Saint Kitts and Nevis, Peru, Samoa, Saint Lucia, Serbia, Singapore, Timor Leste, Seychelles, Solomon Islands, Tonga, Taiwan, Trinidad and Tobago, United States of America, Ukraine, Tuvalu, United Arab Emirates, Uruguay, Venezuela, and Vanuatu.
If you are not a citizen of any of these countries, get ready for your trip by applying for a visa.
WHAT DOES THE ETIAS APPLICATION NEED?
Applying for the Estonia ETIAS authorization is as easy as pie. Just input your biometric information such as your first name, last name, and date of birth. Add information about your citizenship, contact details, and other basic information. To comply with security procedures, you also need to disclose personal information such as criminal records or medical conditions.
HOW LONG WILL THE AUTHORIZATION LAST?
At the moment, there are two ways for the Estonia ETIAS for citizens of Singapore authorization to lose its validity. First is if it gets to be three years from the date the authorization was released. The other is when the travel document that was used for the application expires. Deciding which of them will be used will be determined by evaluating traveler information and risk factor.
IS IT SAFE TO APPLY WITH IVISA.com?
It's perfectly safe to apply with iVisa.com. We have lots of experience of storing sensitive data under electronic lock and key and we understand the importance of protecting information that could be valuable to hackers. It's our priority to ensure that your visa experience is safe and easy. Read our positive client reviews here so you're confident that we are the best company to process your Estonia ETIAS for citizens of Singapore.
WHERE DO I GO FOR MORE INFORMATION?
Information about the Estonia ETIAS for citizens of Singapore is available on the iVisa.com website. If you have any other concerns or questions, feel free to speak to a team member on chat here, pop us an email at help@ivisa.com, or call our representatives at +1 (786) 460-2707.