When people plan their trips, they have several aspects in mind like where they are going to stay and how they are going to get there, but there is one thing that must be taken care of first. We do not live in a world where we can go anywhere when we want. Visas are still a thing, and until we can roam the world free, we need them to cross the border.
Ethiopia is a wonderful destination, and there are plenty of things to experience there. However, you cannot enter the country without a visa. Lucky for about 30 nationalities, the Ethiopian Government implemented the eVisa, an electronic visa that can be obtained online. That, of course, only if you go there by plane and land on the Addis Ababa Bole International Airport.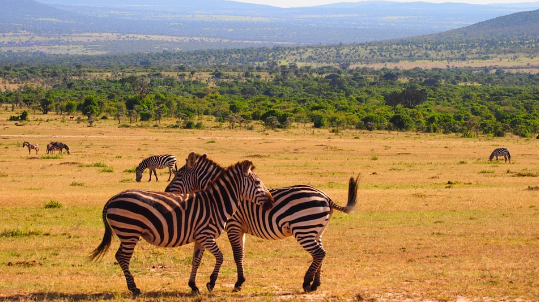 Frequently Asked Questions (FAQs)
Is it necessary to obtain a visa to visit Ethiopia?
It will depend on your nationality. In order to see if your nationality requires a visa or not, you can visit our Visa Checker. Just choose your nationality and Ethiopia as your destination and all the information will appear in seconds.
What does Ethiopia eVisa means?
The Ethiopia eVisa is an electronic document that allows travelers to enter Ethiopia for a period of time.
How long can I remain in Ethiopia with the eVisa?
You will be able to remain in Ethiopia for 30 days in Total.
What are the requirements to apply?
To apply with us, you will need to provide the following:
A 6-month valid passport

A passport scan

A recent photo of you

Email address

Means of payment
How long is the Ethiopia eVisa valid?
The Ethiopia eVisa is valid for 30 days after arrival.
What Is the Ethiopian Visa Cost?
The total cost for the Ethiopian Visa including service fees is USD 78.49 for Standard Processing. You have three available options when it comes to the processing time and this will determine the price. The three options are:
Standard processing time (3 Business Days): USD 78.49.

Rush processing time (2 Business Days): USD 141.99.

Super Rush processing time (12 hours): USD 186.99.
Click here to start your application.
Does it takes a long time to apply for an Ethiopia eVisa?
The process to apply online will take you less than 10 minutes. Then, iVisa.com handles the rest and we will notify you by email about the status of your application.
How can I submit my application for an Ethiopia eVisa?
The application for an Ethiopia eVisa consists of three simple steps:
The first step will ask you to fill in your general information. You also need to choose the processing time from the options mentioned above.

The second step will ask you to revise step one and make the payment.

The last step consists of a questionnaire and a photo upload. It is at this point that you need to upload your passport scan. Other documents may be required as well, but it depends on personal circumstances.
Click here to start. After you are done, you submit your form and wait for your visa to arrive. In case you need assistance to fill your application, iVisa has a fantastic support service that you can call 24/7.
What happens after I have applied?
You will receive the Ethiopia eVisa by email in the timeframe chosen. No need to deal with the embassy.
Once you enter Ethiopia, you need to present a printed version of your eVisa along with your passport.
How many times can I join Ethiopia with the eVisa?
The Ethiopia eVisa allows a Single Entry.
Do I need to get an Ethiopia eVisa for my kids too?
Yes. All foreign citizens who want to travel to Ethiopia require a visa, even kids.
How can I apply for my family or friends?
You can perfectly do it, just making sure you have all the required documents (you can see above in this article). Then, just apply here introducing his or her data. If you want to apply for more than one person, click on 'Add new applicant' in the application form and complete the data required.
What can I do if I make a mistake in my application?
iVisa's application form is one of the simplest. However, mistakes can always happen. If this is your case, please contact one of our customer service representatives as soon as possible via online chat to assist you.
Your Ethiopia eVisa is linked to your passport number, so if we already submitted your application you will NOT be able to make any changes and you will have to apply again but we will NOT charge you another service fee.
Is it safe to use iVisa to get my Ethiopia eVisa?
Many people think that online information leaks and that the info they put online is at risk of getting into the wrong hands. However, that is not the case with iVisa because we provide maximum safety for your personal data and confidentiality, and we invest a lot in the security of our database. Your personal information could not be safer. You can check what hundreds of happy customers say about us here.
I have more unresolved questions, where can I find more info?
For a faster resolution click here and start chatting with one of our customer service representatives, we are ready 24/7 to assist you and answer all your questions. Alternatively, you can find more info and FAQs here.