Nowadays, there are many nationalities that have the chance to get an electronic visa. They encourage tourism, and it makes it easier for travelers including Australian to obtain the travel authorization they need to travel to the nation. Luckily, Ethiopia is one of those countries, which means that you are able to apply online for a visa. You can use our services and we'll provide you competitive fees. For any doubts, keep reading this article!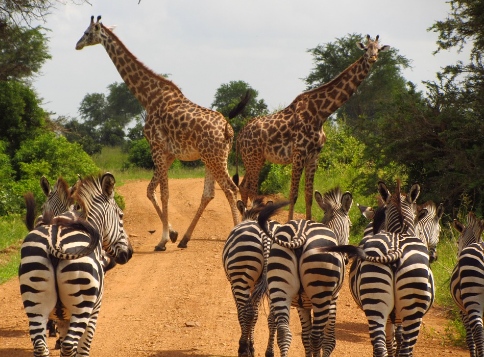 Frequently Asked Questions
What is an Ethiopia eVisa?
An Ethiopia eVisa works as an authorization document that allows you to visit the country of Ethiopia. Once the eVisa is approved it's electronically linked to your passport.
What are the requisites?
Now, we will let you know everything you'll need to get for your electronic visa. These are the requirements:
Australian valid passport – bear in mind that it needs to keep its validity of another 6 months from your arrival in Ethiopia.

Passport scan – you have to scan the bio page and the entire booklet.

A digital passport-sized photo – it must be a recent color photo

A residence permit – it is only for foreigners who apply from another country other than their home country. A letter or a visa sticker in your passport will enough.

E-mail address – you'll receive your visa through email. It means that you need to insert a valid email.
What are the fees of iVisa services? What are the processing times?
As for processing time and cost, you have three options:
Standard processing – this is the cheapest option available on iVisa, and your application will be processed within 3 Business Days. For that, you need to pay a fee of USD $110.99.

Rush processing – this time, your visa will be ready within 2 Business Days, and the price goes a little bit higher. You will be charged USD $146.99.

Super Rush processing – for Australian that needs to be on the plane tomorrow, you can go for this one. The application is processed within just 12 hours, but as you can imagine it costs more. You will be charged USD $201.99.
However, the costs above apply to the 30-day eVisa. The 90-day visa costs $20 more for every processing time.
How is the application process?
The application form for Australian will not cause you any distress. It is quite simple, and if you need any help, just call iVisa's support service 24/7.
Follow step by step to complete your form.
Insert your personal data and pick the processing speed and visa type.

In this section, review your application and update the info if necessary. Then, make the payment. The payment mode is rather flexible, you can use credit/debit cards, but also Paypal, Alipay, or WeChat!

Attach the corresponding documents. In some cases, you'll need to upload extra requirements. For example, if you travel with your minor child, you will need an authorization letter from the other parent. Otherwise, the visa won't be granted.
How long is the eVisa valid for?
The eVisa is valid for 30 days after arrival for Australians.
How many entries am I allowed with the eVisa? How long can I stay in the country?
With the Ethiopia eVisa you get a Single Entry. Unfortunately, multiple entry Ethiopia eVisas are not available for online purchase. You can stay a maximum of 30 days in Total. Or you can opt for the 90 days in Total eVisa option.
Do I need the eVisa if I'm transiting through?
No. If you're are only transiting through and don't intend to leave the airport you don't need the eVisa. If you do want to leave it during your layover, you will have to apply for an eVisa.
With this Ethiopian Tourist eVisa, from what entry point am I allowed to enter?
THIS IS IMPORTANT! Only the Addis Ababa Bole International Airport allows the tourist to enter Ethiopia with the tourist eVisa. Other entry points will not receive this document.
I have more questions, where can I look up the information?
You can find more information and FAQs here, and also remember that iVisa customer service will be there to help you for a faster response, just click here 24/7!
In conclusion, this authorization will grant Australian a single entry, even if you pay for the 90-day visa. Take into consideration that this visa needs to be used only for tourist reasons or family visits. Additionally, the Ethiopia e-Visa is valid only at the Addis Ababa Bole International Airport. If you want to enter through other entrances, you must have a consular visa.
iVisa will help you with this process and make it a stress-free one so you can enjoy your trip!