Do you want to visit Ethiopia soon with your Belgian passport? We have good news for you. The Ethiopia visa for Belgian doesn't have to be obtained by going to the embassy, ​​because from now on you can simply apply for the Ethiopia eVisa.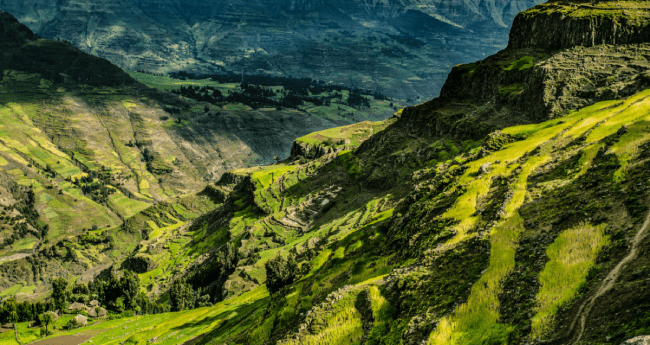 The eVisa is a thousand times easier than the stamped visa, especially because of the few things you need to obtain it. Besides, Ethiopia gives you the advantage of being able to apply for a tourist or business eVisa depending on what you need.
Learn more about the Ethiopia visa for Belgian in the next section that we've created.
Frequently Asked Questions
Is the Ethiopian eVisa the same as a Paper Visa?
No, they aren't the same. The Ethiopian eVisa is an official online document that authorizes you to travel to Ethiopia. The Paper Visa is another type of document you get by going to the embassy and getting a stamp on the passport.
You don't need to visit the embassy or the physical stamp with the eVisa.
You can find more information about the Ethiopia visa for Belgian here.
What items are necessary to apply online?
For your convenience, you only need a few things to get the eVisa. The basic items are shown below:
A passport and a scanned copy of the information page.
An email address
Your Paypal account or your debit/credit card for payments.
A professional passport-size picture.
However, you should also take into account the following info:
The passport must maintain its validity for at least six months counting from the date of arrival.
The passport scanned-copy must be visible.
Your photo must be passport-sized, and as recent as possible.
A residence permit is necessary if you're from a country other than your country of origin.
You can continue with the online application once you get the documents ready.
How much does Ethiopia eVisa cost?
If you continue with this online application form, keep in mind that iVisa.com gives you three options to select from when talking about pricing:
Standard processing option is the most generally used because it's the most affordable. Plus, you only wait 3 Business Days for your application to be ready. The total cost is USD 96.49.

The Rush processing option will get your eVisa ready in only 2 Business Days, and you'll have to pay USD 154.99.

The Super Rush processing option will process your eVisa in 12 hours, but the price will be USD 202.99.
The prices above are made for the 30 days Total visa. The 90-day visa will have another price, it'll be USD 107.00, USD 137.00, and USD 172.00.
How can I apply for the Ethiopian eVisa for Belgian?
We have created an online form that's broken down into three simple steps.
The first step is based on your basic information. You have to provide your full name, passport information, address, phone number, email address, etc. You'll have to select the processing time in which you want your application to be evaluated as well.

The second step is a review of what you have prepared so far, and you must also pay for your document in this part. Remember that you can use your credit or debit card for that, or your PayPal account if you prefer.

The **last step will ask you to upload extra documents (the ones we listed before) Once you do this part, you can hit submit and get ready to receive your [Ethiopia e-Visa] via email in the time frame you selected.
Also, remember that if you decide to apply for this visa with us, then you'll be ready in probably 15 minutes. But if you prefer to visit an Embassy, it'll take you longer.
Is iVisa.com totally safe?
We've been working with travel documents for 7 years and counting. Moreover, we have a strong work team that keeps doing the best to process your documents safely and quickly. We can always ensure that the things you write in our forms are secured. Thousands of reviews are available here, meaning that we've definitely done it great.
Find more details about the Ethiopia Visa Requirements on this link.
What happens if I travel with kids?
If you have to take the trip with children, have at your disposal a valid birth certificate and/or adoption certificate to avoid inconveniences.
These conditions are necessary for all children, whether they're biological, adopted, or just a companion.
I still have doubts in mind, what should I do?
You can check this link if you still have some problems with this visa. You'll find valuable information in that link, including answers to other questions that you probably couldn't find in this article.
But if you prefer something even more personalized, then we suggest chatting or talking to one of our representatives in the customer service center. We're always available, even on holidays.