You will need to make sure you have all the right resources before planning a trip to Ethiopia. The country remains one of the best African destinations in the world because of its exquisite history and geographical location. All Brazilian citizens can now visit Ethiopia via iVisa.com. We can help you in obtaining it through a simple online procedure.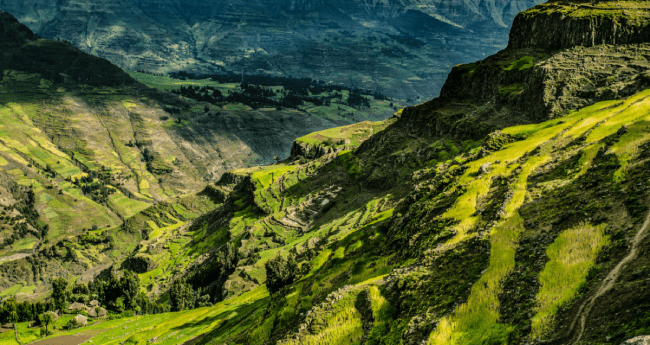 Brazilian citizens are entitled to apply for a visa upon their arrival in Ethiopia; however, this process is becoming completely online. You can now apply for the Ethiopia visa for Brazilian citizens.
This is an extraordinary visa that you can avail online, saving you the trouble of embassy visits and long queues for those who apply for visas on arrival.
Frequently Asked Questions
What documents do I need as a Brazilian citizen to apply for the Ethiopia visa?
iVisa.com can get the Ethiopia visa for Brazilian citizens without much hassle. You will only need to add some personal information and the following documents:
Valid passport: You will need a valid passport as a Brazilian citizen to enter Ethiopia. You must ensure that the passport will not expire for at least 6 months after your arrival in the country.
Email address: You will be receiving your processed eVisa via email, thus you must make sure you share a valid and active email address.
Payment: You will need either a debit card or credit card to make the payment for your application.
These items should help you begin your Visa application. However, as Brazilian citizens, you will also need the following documents to enter and stay in Ethiopia:
Visa application form: This document will be sent to your email address by iVisa.com. You will need a completed and approved copy of the same.
Two photos: Your photos cannot be older than 6 months.
Passport: You will need your original passport issued by the government of Brazil.
What is the processing time and cost of the Ethiopia visa for Brazilian citizens?
As all Brazilian citizens do not have the same budget or time considerations, iVisa.com has these three options for your visa application. The faster you wish to get your visa, the more you will be required to pay.
The three options are:
Standard processing (

USD 87.00

-

3 Business Days

): This process will take a few days; however, you will be sure to receive the visa well in time before your trip.
Rush processing (

USD 117.00

-

2 Business Days

): At a reasonable price, you will get the approved Ethiopia eVisa in a few days.
Super Rush processing (

USD 152.00

-

12 hours

): This is the best option for those of you who need to travel to Ethiopia on an urgent basis. You will receive the approved visa in just a few days.
How can I apply for an eVisa as a Brazilian citizen?
The online application form created by iVisa.com is simple. You can choose either of the three options to complete the process and contact the iVisa.com support team for any help, they are available 24/7 to answer all your queries.
The very first step would require you to share your personal information and choose a suitable processing time for your Ethiopia visa for Brazilian citizens.
The Ethiopia eVisa was introduced in 2017 and ever since, nationals from more than 230 countries, including Brazil, can apply for the Ethiopia visa for Brazilian citizens. You can stay in the country for a period of 30 days in Total and the visa will be valid for 30 days after arrival. The tourist visa is applicable only via air and the entry point that is allowed is only the Addis Ababa Bole International Airport.
It is easy to obtain the Ethiopia eVisa. You will not need to take many trips to the embassy and Brazilian citizens can finish it even outside of business hours. It is the most convenient option to get a visa online and on time.
I have a few more questions, whom should I ask?
Do not worry if you have a few more questions about your Ethiopia visa for Brazilian citizens. Our customer service agents at iVisa.com will take care of all your needs, all you have to do is write to us via email.
Why should I trust iVisa.com?
iVisa.com has been catering to the needs of explorers all across the world. Over the years, our experts have built a trustworthy relationship with our frequent users who aspire to reach even the remotest corners of the world. iVisa.com is a reliable place to begin applying for the Ethiopia visa for Brazilian citizens.
iVisa.com Recommends
The Danakil Depression is one of the most exciting places you can begin your Ethiopian adventure from. It is the second-lowest point in the world where you can see many volcanoes, hot springs, salt basins, and lava lakes all at once. You can then head to Lalibela, a medieval remnant that is home to a brilliant church complex.
When in Ethiopia, you cannot miss the capital city of Addis Ababa, one of the highest in the world. You can then head to another city found up north, Adigrat. When here you can explore the rock churches of the region.
Harar is a walled city filled with narrow alleyways, perhaps the oldest Islamic city in all of Africa. You can then explore the flora and fauna of Ethiopia in the Bible Elephant Sanctuary and then the Rift Valley. The Blue Nile Falls, located 90 minutes away from Bahar Dar is also a beautiful place you can visit with your friends and family.
Arba Minch is a spectacular site, found at an elevation of more than 1300m, this place is found in the foothills of the rift valley. When here, you can visit the settlements of Sikela and Shecha.